John Merguerian -- Stark Naked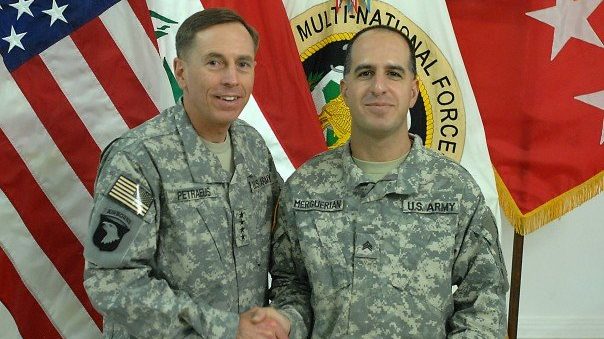 John Merguerian's fundraising page on behalf of Alzheimer's Los Angeles
$1,710
raised by 16 people
$5,000 goal
My name is John Merguerian, and I was raised in Ashland, Massachusetts. I moved to Los Angeles, California in 1996 and attended the University of California at Los Angeles. As a student, I decided to join the U.S. Army and joined up with the UCLA Army ROTC program. Physical fitness was an integral part of being a soldier in the U.S. Army, and thus, I decided to get on a strict fitness program. I did not know much about fitness, and I joined Bally's Fitness in Westwood and got a personal trainer. I also met a person at the gym (the year was 1997), and he told me about a transformation contest sponsored by Bill Phillips which also had a nutritional component with it. I took my physical fitness seriously and passed all my Army Physical Fitness tests. I completed 2 tours with the U.S. Army in Baghdad, Iraq, and as a leader, I had to set the standard and be in shape. Ever since then, I have always been interested in physical fitness.
I learned about the Stark Naked Contest through my friend, Michael Davidson who competed in it back in 2018 and now I would like to take this challenge. My reason for doing Stark Naked is to take my physical fitness to the next level and get into the best shape of my life. Moreover, I want to help the Los Angeles community by raising money for the Alzheimer's Association of Los Angeles. My father had dementia/alzheimer's disease and passed away from it. Thus, it is my goal to raise $5,000.00 for the Alzheimer's Association so that there will be a cure for the disease in the future.
I look forward in taking part in the Stark Naked Competition where I will help both myself and my community.