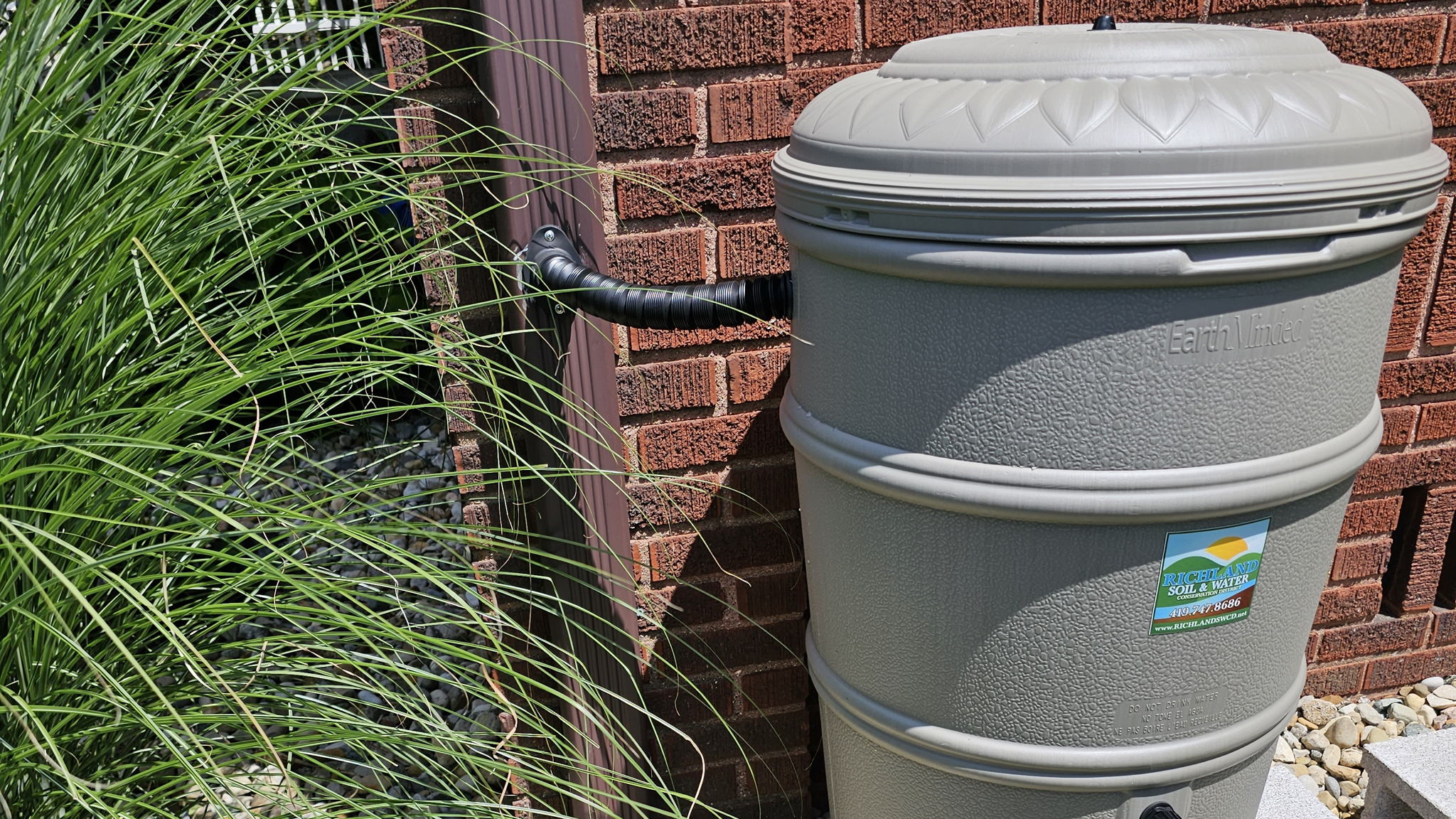 We're raising funds to offset the cost of rain barrels to the community.
$1,135
raised by 4 people
$500 goal
The mission of Richland Soil and Water Conservation District (Richland SWCD) is to assist the citizens of Richland County to protect and improve the County's natural resources by providing exceptional educational, planning and technical assistance.
Richland SWCD provides resources and educational programs for a wide range of conservation and education programs. Richland SWCD is responsible for soil and water integrity in the County and educates landowners, government agencies and partners on a wide range of natural resource conservation program. 
We are raising funds to offset the purchase price of rain barrels to community members.
"I purchased my barrel from the Richland Soil & Water Conservation District in March of 2022 (RSWCD) so I have been able to use it for two seasons. Purchasing the barrel could not have been easier: I met Dan from RSWCD, slid the barrel in my back seat of my 4 door sedan with ease, wrote a check and drove away. Dan explained the basic set up of the barrel, referenced the instructions that were inside and he was right, set up couldn't have been easier. I installed mine on four large cinder blocks so I wouldn't have to bend over so far to fill the water bucket.  We bought the rain barrel so we wouldn't have to drag the hose from the back of the house so often to water the flowers and plants, but I can't remember having to get the hose to water at all since the barrel was able to supply all the water we needed. Plus, why not conserve the free water? My wife was a little hesitant of having a plastic barrel right next to our brand new porch, but now she turns the lid over and puts her Mother's Day flower basket on top of the barrel every year." A. Wheeler
Learn more about Richland Soil and Water Conservation District on our website or call us at 419-747-8686.
Thank you for your support!
Instagram