Winter Campaign for Children in Syria
A nonprofit fundraiser supporting
NuDay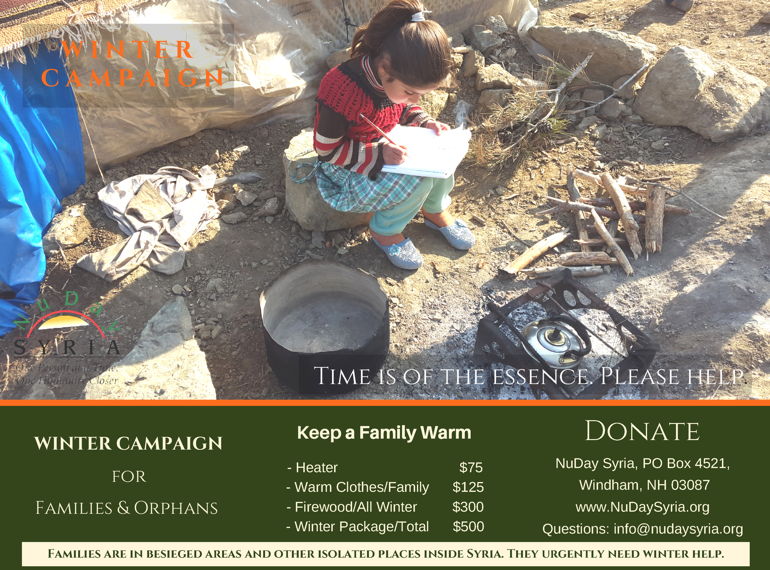 Winter is harsh in Syria for families and vulnerable children. Please help.
$5,750
raised by 28 people
$50,000 goal
Winter is here. If you live in a flimsy tent at the banks of a river inside Syria or if you are barely surviving in a besieged town,  - winter means freezing, and in many cases for young children and elderly family members winter might mean freezing to death.
NuDay Syria wants to keep our Syrian children and families warm and full of hope. Each child we keep warm is a child testifying that people care. These children are not forgotten. We are all doing what we can to keep them warm and get them through this cold season.
Will you help?
Winter Campaign 
Heater/Family - $75
Warm Clothes/Family - $125
Firewood/All of Winter - $300
Total Winter Package/Family $500
We have two goals for this campaign. Read on and see How the Little Engine Could..... It is amazing what people can do when they want to do good and help others. One Person at a Time, One Humanity Closer is all what NuDay Syria is about.
1) Heaters, winter clothes, firewood - emergency winter needs for very poor, displaced women families with young children and often elderly family members inside Syria. These families live in very cold shelters and are cold. Many live in areas under siege where the urgency is dire. We need to help. 
2) Hope and caring - as we help families survive the cold, we are sending a strong message of hope and caring here from the US. It is very important to us that children living under siege and in very hard living conditions know and feel that the outside world cares.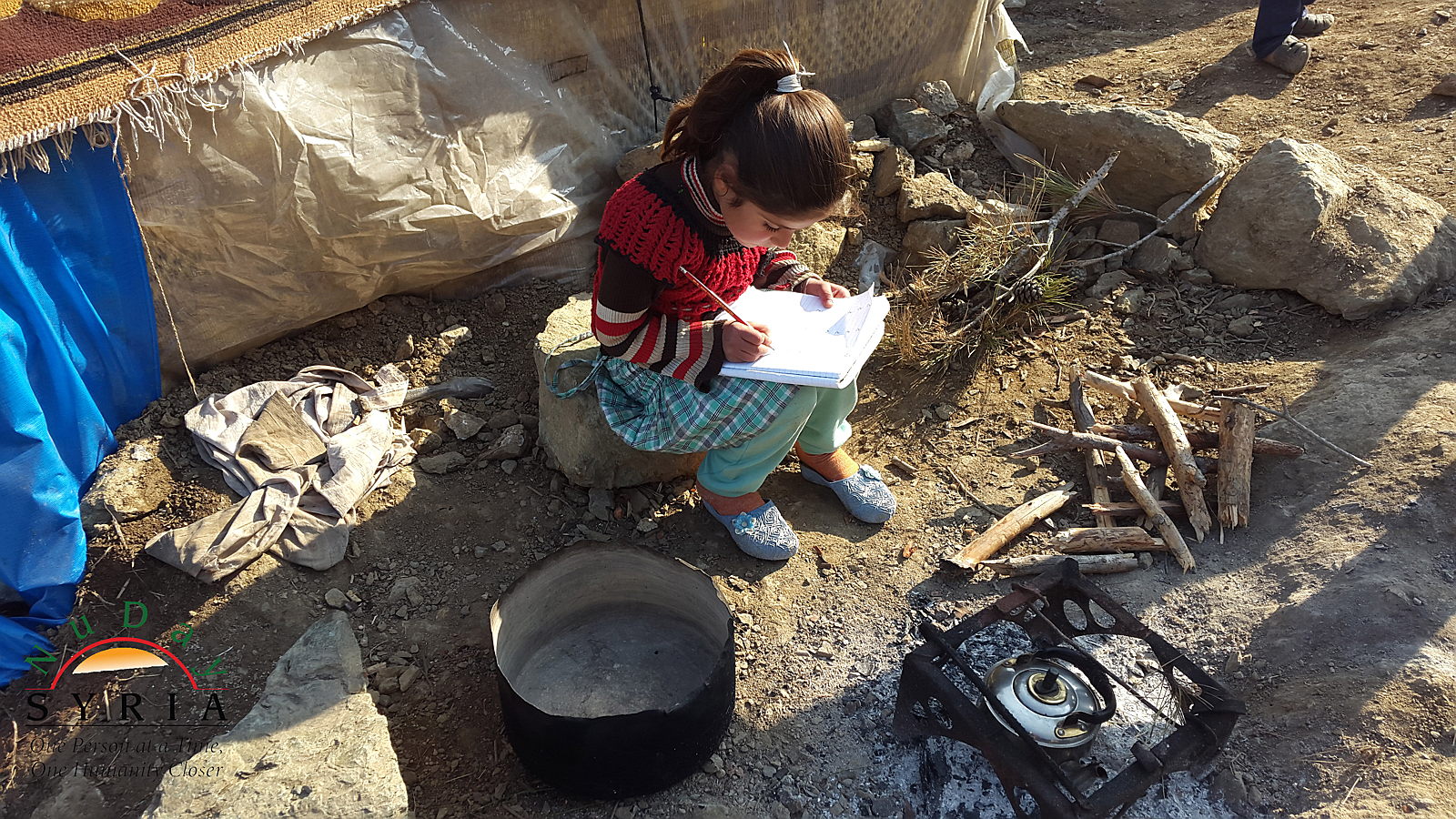 We are  relieved that you want to help. 
Donate and spread the word. Let's keep Syria's children warm! 
This fundraiser supports
NuDay