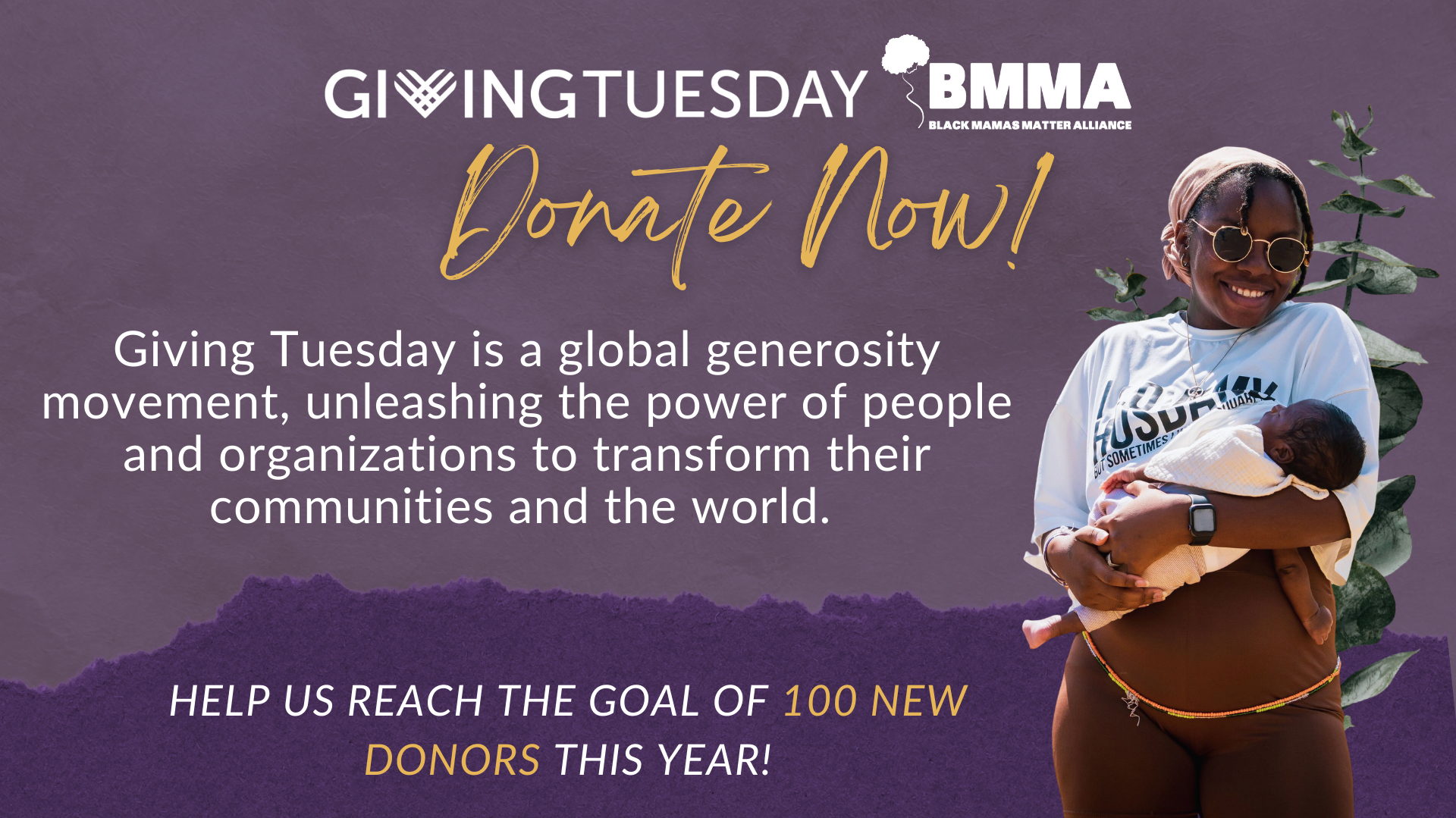 34 donors
raised $2,215
100 donor goal
Support Black Maternal Health By Donating to BMMA Today!
Our work is grounded in the human rights, reproductive justice, and birth justice frameworks, and incorporates respectful maternity care tenets. The Black Mamas Matter Alliance serves as a national voice and coordinating entity for stakeholders advancing maternal health, rights, and justice. BMMA provides technical assistance, training, and capacity building for grassroots organizations, maternity care service providers (e.g. clinicians, midwives, doula networks and community health workers), academia, and the public health industry. We foster connections and collaborations between mainstream entities and Black women-led initiatives. We recognize that maternal mortality and morbidity is a global concern and we frame domestic maternal health policy within the global context. 
We intentionally center Black women's leadership. Black women have the knowledge, expertise, and skills to generate and implement solutions that will improve maternal health, rights, and justice, but sometimes lack the platforms necessary to support and amplify their work. The Black Mamas Matter Alliance helps to:
Increase the visibility of Black women leaders; 
Cultivate a deep bench of Black women leaders recognized for their expertise, contribution, and work; and 
Support more effective collaboration of stakeholders working to advance Black maternal health.