Abandoned Next to a Dumpster!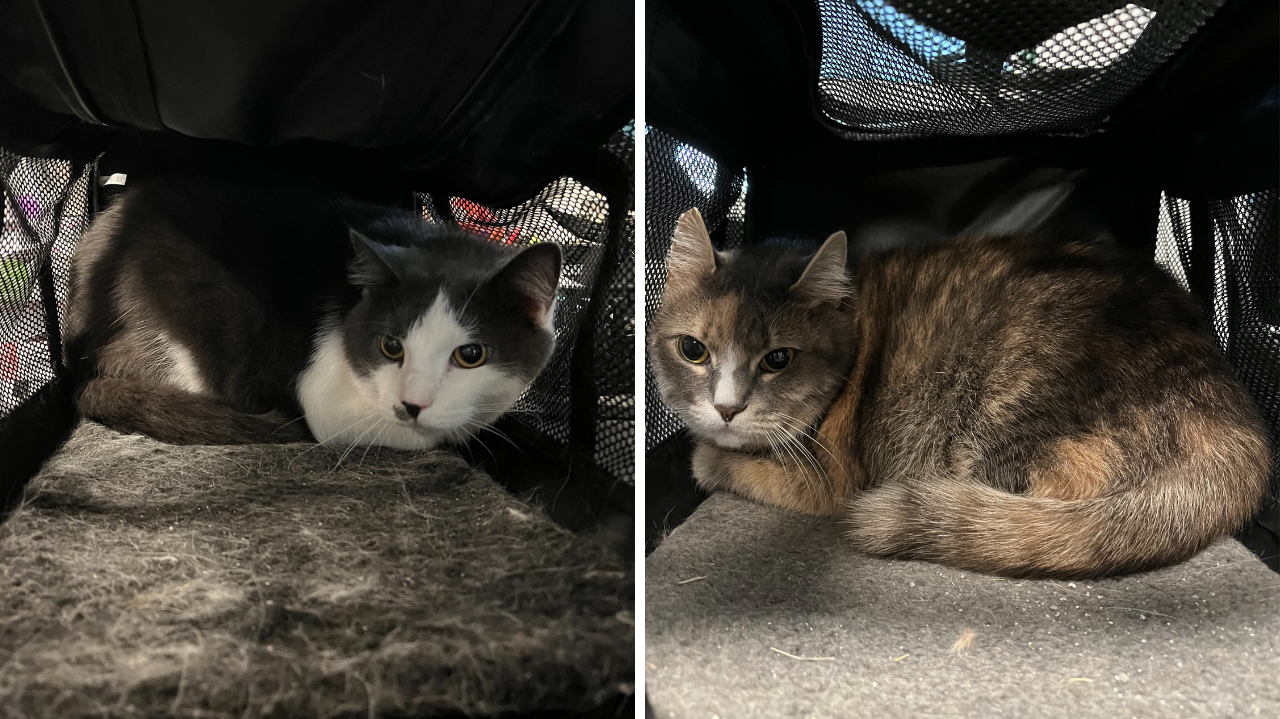 $400
raised by 6 people
$350 goal
We received word last night that two of our cats who were adopted out as kittens were found abandoned next to a dumpster. We don't know how long they were out there - potentially overnight, but thankfully as soon as they were found the good Samaritan jumped into action getting them to a vet. Both were in carriers far too small for them - they couldn't even stand up. They were covered in fleas and scared. Dakota's nails are almost entirely gone - likely from clawing desperately at his carrier trying to get out after they realized they had been dumped. 
Please help cover the vet cost to make sure they're health and they get any follow up care they may need as they decompress. Animals should never be abandoned just because their owner doesn't want them anymore.