Giving Tuesday 2020: Lily's Veterinary Fund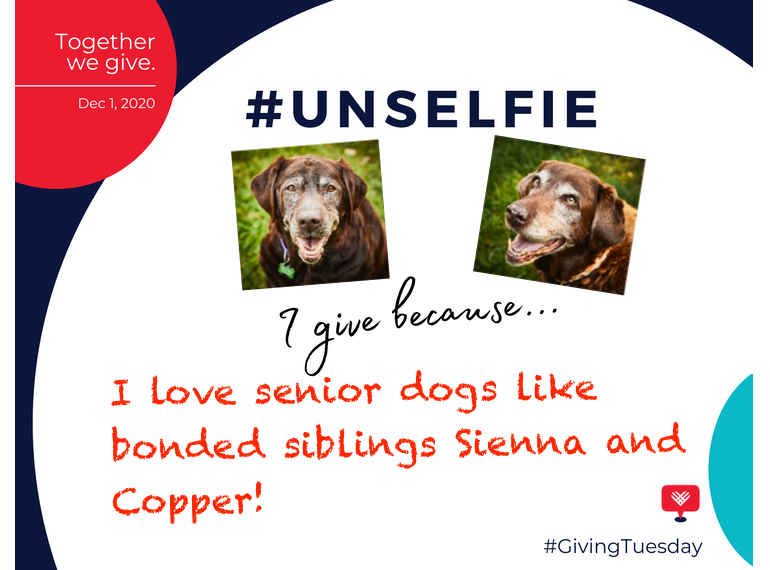 Lily's Legacy Senior Dog Sanctuary rescues senior large-breed dogs in the San Francisco Bay Area.
$8,950
raised by 101 people
$35,000 goal
On this GIVING TUESDAY 2020, we  ask you, our cherished family of supporters, to find it in your hearts to donate to our Giving Tuesday Veterinary Fund. Team Lily, because of you and your benevolent generosity we are able to provide these homeless senior pups a future filled with excellent medical care and a safe and loving home.
All our dogs on intake receive a comprehensive intake exam, a full senior blood panel, fecal, urine and heartworm tests. Many of our dogs need dental work, x-rays and/or ultrasounds to diagnose other ailments. Surgeries are often required as are ongoing treatments for chronic conditions and hospice care. Even though we receive generous discounts, our veterinary expenses are our biggest expense. The average vet bill for our pups is $1,345. Many seniors we take have not had any vet care in years. You can make the difference for our senior pups between aging gracefully or suffering because of lack of treatment. You, our loyal family, are the backbone of Lily's. On GIVING TUESDAY, please open your hearts (and wallets) and make a 100% tax deductible donation to Lily's Legacy Senior Dog Sanctuary for our Giving Tuesday Veterinary Fund.
Together we give to save senior dogs!
Thank you so very much!