Heart and Hand Fund: Friends of Little Eagle, SD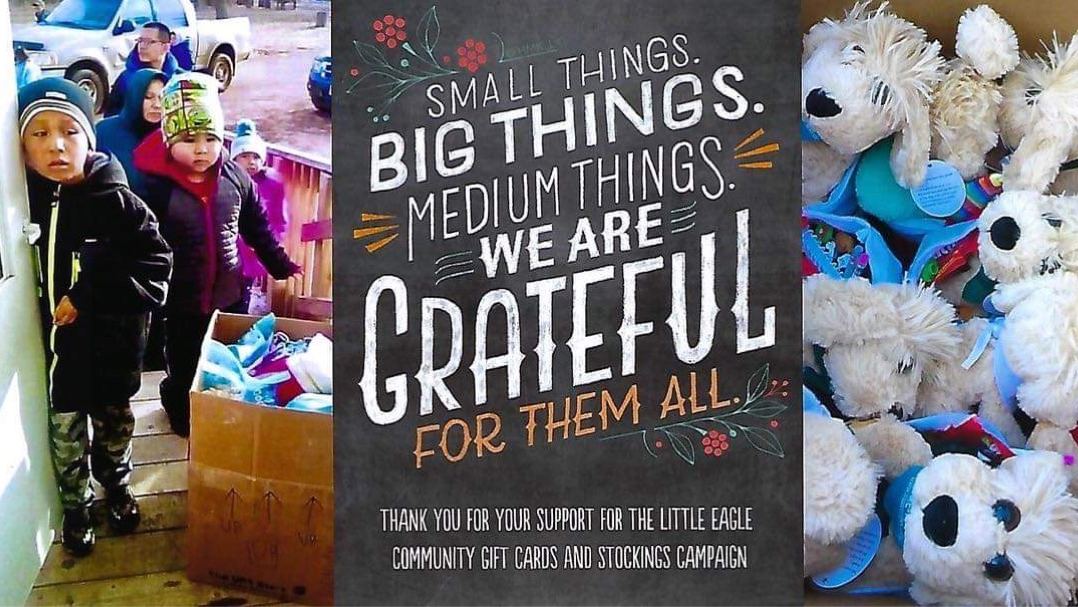 Donations provide essential items for children and families in the community of Little Eagle, SD.
$43,377
raised by 158 people
The Heart and Hand Fund supports feminist women activists in the Balkans as well as emerging community based efforts in the United States. The efforts that Heart and Hand funds in the Balkans are self defined as feminist and most morphed out of the peace movement in the Balkans in the mid '90's. We tend to fund groups that are inclusive and working with women from all the varied ethnic groups in their region. The community based efforts support both immediate as well as long term community needs, often in underserved and under resourced communities.
Our work in Little Eagle, SD began in 2020. Together we have provided 602 gift cards, 160 holiday stockings (with cold weather and hygiene essentials, toys and more for children), more than 500 pairs of socks, 200 coats, 116 pairs of gloves and 46 pairs of boots for children, youth, and adults for this community at Standing Rock. With your support, our pantry has fed 35 Little Eagle families – 150 people each month since February -- with very basic foods – eggs, milk, bread, some meats, pasta, lima beans and corn, soups, and some canned foods.