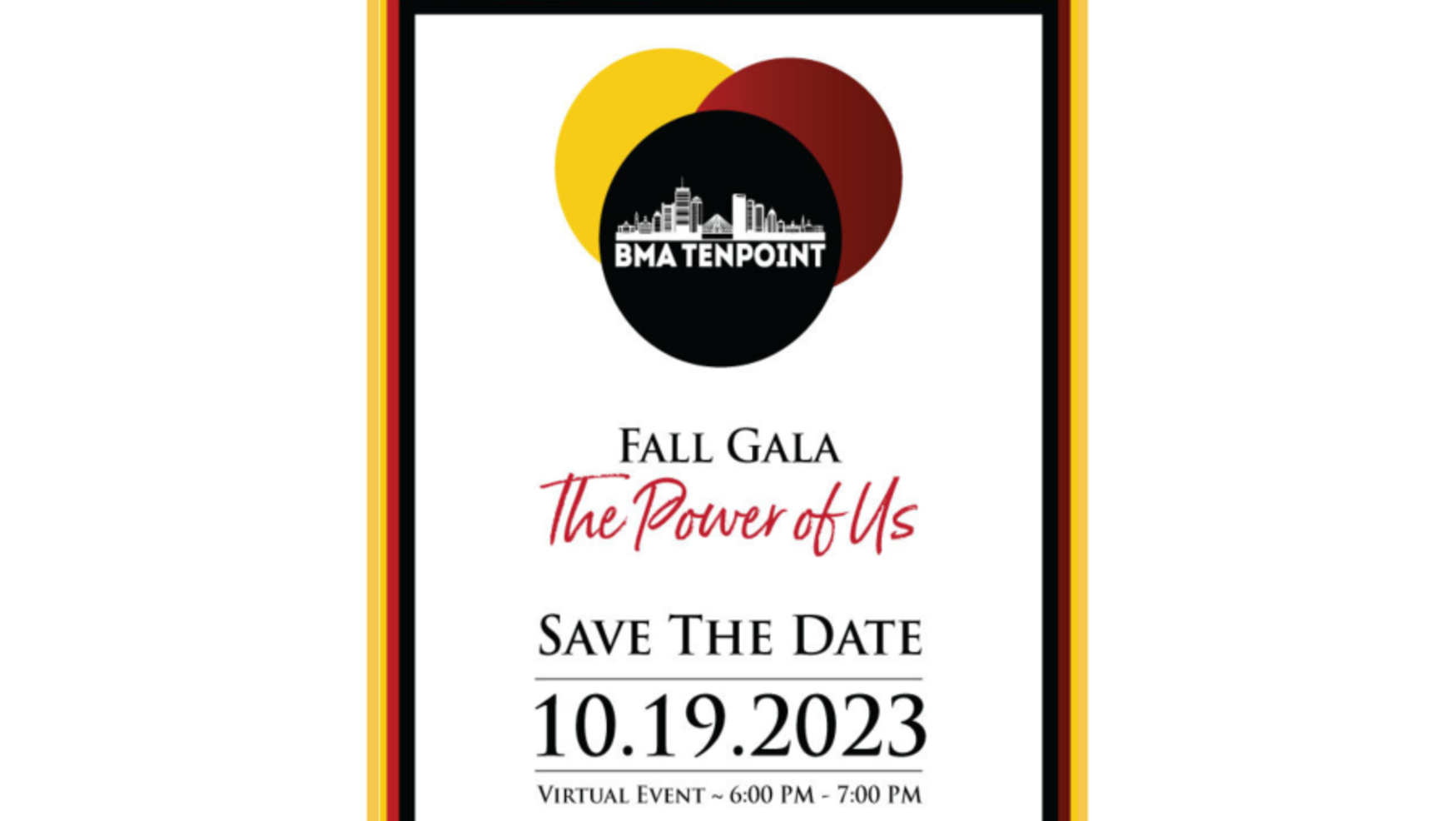 Our Gala raises funds to provide resources to address some of the challenges of our communities.
1 donors
raised $1,500
50 donor goal
YOU'RE INVITED
On the evening of Thursday, October 19, 2023, BMA Ten Point, Inc. will host our 2023 Fall Gala. We look forward to your joining us for an extra special evening. This year's theme is the Power of Us.
The recent Supreme Court reversal of Affirmative Action, the ongoing erosion of hard-won civil rights, the rise in Hate Speech, and the continuing attacks on African Americans resulting in broad disparities in every social determinant of Health require the Black Church to take a leadership position concerning social justice. 
This year's gala theme, the Power of Us, introduces our work convening Black clergy and ministry leaders from across Boston to identify the key issues affecting the Black Community. 
We invite you to join us online and with a gift to support our mission. Our Gala will be a virtual event from 6 – 7 p.m. We will gather with many other friends and supporters as we discuss the Black Church Agenda, its purpose, and its potential. Each year, 500+ friends view our Gala to raise critical, unrestricted funds. 
BMA TenPoint's mission is to "build the capacity of Black churches and ministry leaders to support the empowerment of our youth and families and strengthen the health and well-being of their surrounding communities." We do this through our programs and initiatives, including Victory Generation, Teen Cafes, TenPoint Family Initiative, and Community Wellness.
We hope you will consider giving a gift. Funds raised through the Gala provide critical, unrestricted resources that allow us to offer programs and services to deserving children and families.
Thank you for your support.