Taking Root & Spreading Wings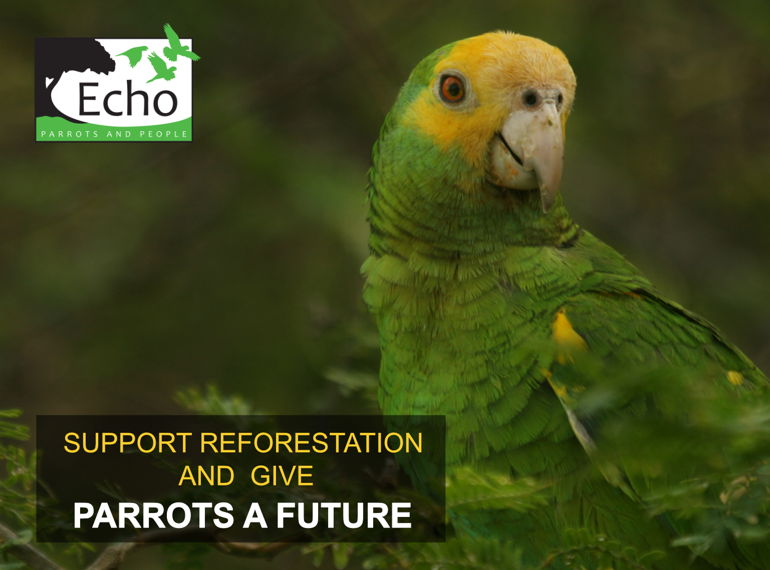 Support reforestation on Bonaire and give parrots & people a future together!
$6,010
raised by 29 people
$15,000 goal
Bonaire is home to the beautiful Yellow-shouldered amazon parrot, with an estimate of 1,200 individuals remaining on the island these parrots are in danger of extinction. Over the past several years the unique dry forest in which they call home has been suffering degradation from invasive species and deforestation. A lack of mature trees means there are limited food sources and natural hollows for them to nest in.
Will you support reforestation and give parrots a future?
 Please help us plant, protect and grow a future for Parrots & People on Bonaire through our ongoing reforestation, community and parrot conservation programs.
We are working hard to restore the dry-forest habitat across Bonaire – but we need your help.
Please donate today!
---
Your donation will be processed by USA partner World Parrot Trust. All funds will be redirected to support conservation efforts by Echo in Bonaire.