YCL International Solidarity Fund: Turkey & Syria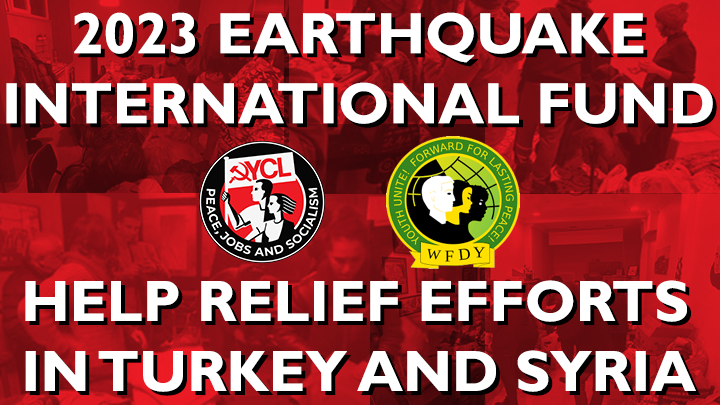 $4,501
raised by 80 people
$2,000 goal
The Young Communist League of Britain is raising an international solidarity fund to support the ongoing efforts of our comrades and friends in the Communist Party of Turkey and the Syrian Democratic Youth Union in delivering aid to the people of the affected areas.

A 7.8 and 7.5 earthquake struck the cities of Gaziantep and Maras on the 6th of February. Within the first 24 hours of the disaster, at least 3,500 died in the initial destruction. The risk, however, is compounded with at least tens of thousands more expected to be facing the harsh reality of freezing prolonged winter weather having just lost their homes. Systematic failings and sanctions have further diminished the prospect of immediate assistance, the reliance for relief is provided by international solidarity and local community organisations.

Emergency, transportation, and communication services are at the breaking point due to infrastructure damage, with many still being stuck underneath collapsed buildings.

In the immediate reaction to the earthquake, our sister organisations in Turkey and Syria organised hotlines for the people affected across their countries, to contact and provided them with immediate relief and support throughout their communities.

They require emergency international support and solidarity in their efforts.

The money raised through this fundraiser will be directly provided to them as they supply material aid to those on the ground and establish volunteer teams to rescue those who are trapped.
A personal fundraiser by
Yorkshire YCL