Alex Roesner Living Classrooms Rising Star 2022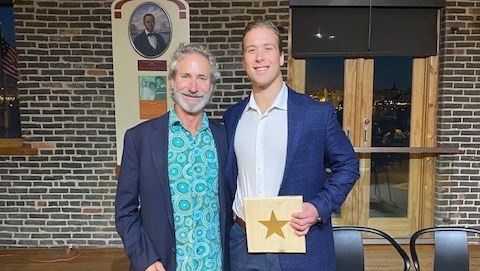 Living Classrooms is an organization dedicated to changing lives and making Baltimore a better place
$3,000
raised by 2 people
$5,000 goal
Welcome to my Rising Stars 2020 Fundraising page!
I am being honored by Living Classrooms Foundation and the Baltimore Business Journal as a Rising Star, an award recognizing outstanding young leaders for their achievements and philanthropic efforts. In accepting this distinction, I have committed to raise money to help Living Classrooms fulfill its mission of providing hands-on education and job training to underserved youth and adults in the Baltimore and Washington, DC areas.
Please support me by making a contribution to Living Classrooms Foundation, a nonprofit that disrupts the cycle of poverty and makes our community safer, stronger, and healthier by meeting individuals where they are and building skills for life. Living Classrooms inspires children, youth, and adults to achieve their potential through hands-on education, workforce development, health and wellness, and violence prevention programming. Living Classrooms has developed a distinctive competency in experiential learning – literally learning by direct experience – or "learning by doing." They utilize their environmental campuses, athletic fields, community centers, and historic ships as "living classrooms."
As you can imagine, in light of the developments with the novel coronavirus in our region, Living Classrooms has adjusted its operations to ensure they continue to meet the needs of those they serve while taking measures to protect the entire Living Classrooms community. Due to COVID-19, many of Living Classrooms program sites' physical doors have been temporarily closed, and thus they do not currently have the revenue streams to support all of their services and programs for the community. For the sites that remain open, Living Classrooms is continuing to provide essential services; from meal and hygiene distribution, regular wellness check-ins, access to unemployment resources and employment opportunities, to virtual learning, Living Classrooms is adapting and diligently working hard to pivot and adjust to the daily changes affecting Baltimore's most vulnerable communities. Now, more than ever, Living Classrooms needs your support!
You can support me in the following ways:
Donate right here on my fundraising page! It is simple, fast, and secure. It is also the most efficient way to support my fundraising efforts.
Living Classrooms Foundation
*If you are mailing a check, please be certain to make it out to Living Classrooms Foundation and include "First and Last Name, Rising Star" in the "memo" section.
Thank you in advance for supporting me and a meaningful cause, serving Baltimore communities during a time when help is so desperately needed -- and don't forget to forward this to anyone who you think might want to donate too!
We are all in this together, and together, we can make a difference.
Sincerely,
Alex Roesner
* All donations made through Mightycause are tax-deductible. No goods or services will be received through your Mightycause donation.