A Community Thrives Challenge!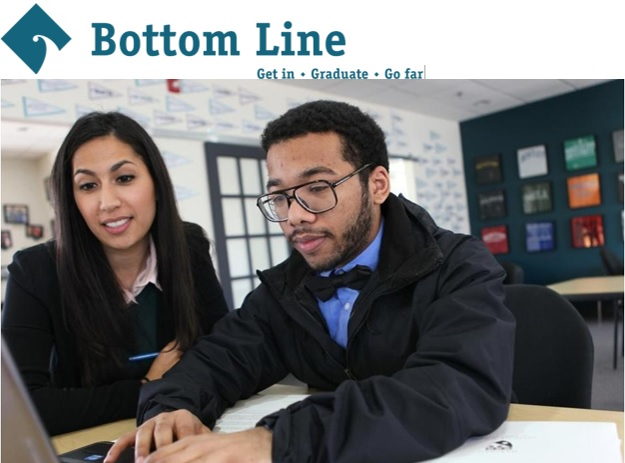 Help Bottom Line raise support to be eligible for up to a $100k grant from the Gannett Foundation!
$200
raised by 2 people
$25,000 goal
Bottom Line is changing the lives of first generation college students from low-income backgrounds by helping them build a better future through college acceptance, college graduation and career-readiness.  Our goal is for our students to get in, graduate and go far.
The disruption caused by the COVID-19 pandemic has greatly exacerbated educational and economic inequality among low-income communities. This, coupled with preexisting barriers for people of color, has resulted in a crisis on two fronts that disproportionately impacts our community. Your donation will: 
1. Ensure we continue to support 3,000+ first-generation students as they navigate these heightened challenges and uncertainty to persist in college and establish themselves in a mobilizing first job!
2. Unlock the potential for Bottom Line to receive up to $100k in grant funding from the Gannett Foundation!
Seventy-six percent (76%) of our students graduate college within six years (more than double the national average, and on average, they earn nearly double their family income in their fist job out of college!