Support LGBTQ Musical Film Out of My Comfort Zone
Anti-bullying, LGBTQ, indie feature film musical for teens & families to encourage positive change.
$1,350
raised by 13 people
$10,000 goal
"If only I had seen a musical like Out Of My Comfort Zone when I was growing up, it would have saved me a lot of pain and heartache."
- Sir Ari Gold, Billboard Top 10 Recording Artist & Gay Pop Icon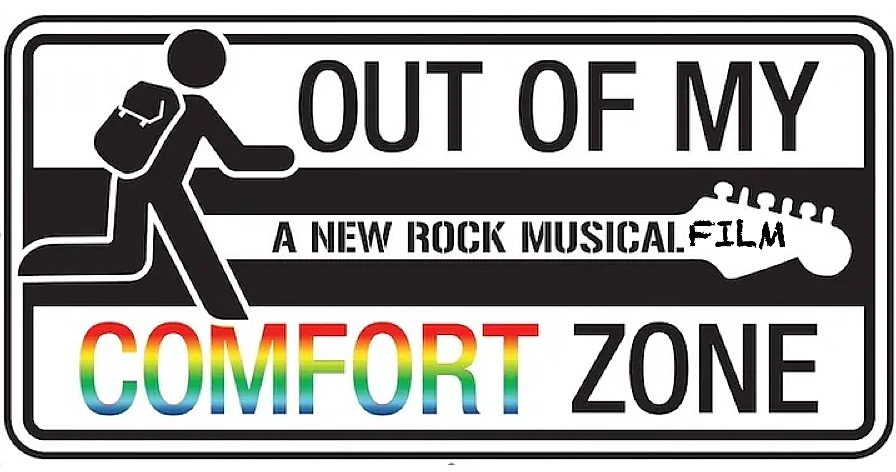 "In the midst of the current and powerful surge of hate, blatant bullying and intolerance for all but the center of the 'bell curve' in American society, is a new musical film that has just finished shooting the bulk of principle photography that stands in strong defiance of that wave." - The Huffington Post
THE PROJECT: A COMING OUT, COMING OF AGE MUSICAL
Out of My Comfort Zone debuted off-Broadway as a stage musical to sold-out audiences in New York and in London, and is in post-production as an independent feature film.
Josh and Rachel's close relationship is tested when a school cyberbully threatens to expose secrets in this modern coming out, coming of age feature film musical comedy set in a New York City school. Out of My Comfort Zone explores stereotypes and the struggles teens face when first finding their social and emotional comfort zones.
"I'M AFRAID TO TELL MY PARENTS THAT I'M . . . "
Out of My Comfort Zone was created for 'tweens, teens and families to watch together, to open up dialogues about gender and sexuality, and provide a safe way for kids to talk to their parents about how they are treated at school. More than 1.8 million LGBTQ young people (ages 13 to 24) contemplate suicide each year in the United States (Source: The Trevor Project). Children need support and are afraid to ask for it. Research has shown that even one adult's support and acceptance of an LGBTQ teen can save a life (Source: The Trevor Project, June 2019). Out of My Comfort Zone engages kids and teens with a recipe of diverse, relatable characters, humor, and catchy original songs.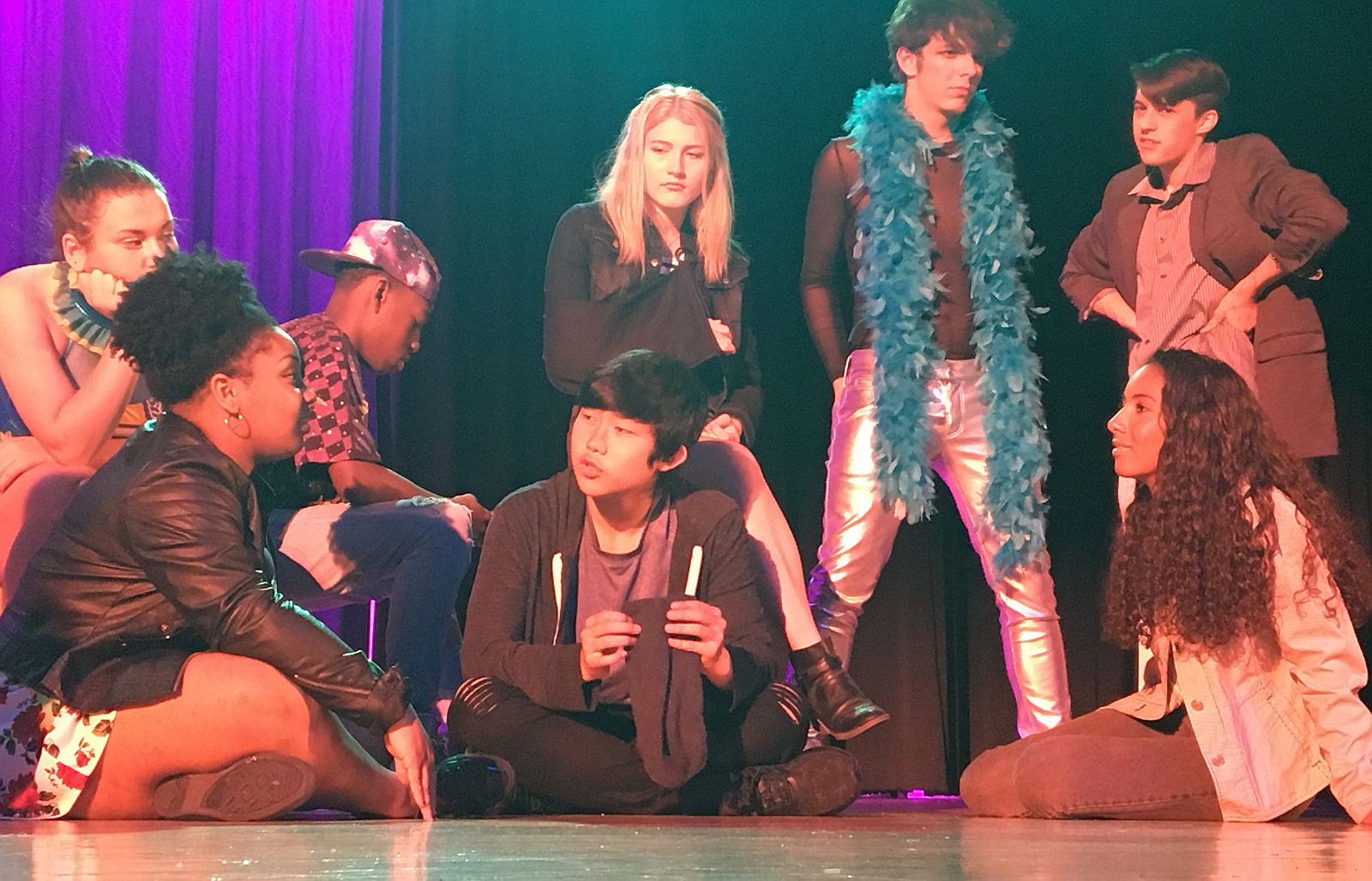 Now more than ever, young people need to see themselves represented in the media and in the world around them. Megan Townsend, lead entertainment media strategist for the Gay & Lesbian Alliance Against Defamation, states, "These portrayals in films aimed at young people are incredibly important. They both help real LGBTQ youth to recognize they are not alone and accelerate acceptance within their peer groups. This ultimately creates a safer environment for LGBTQ young people to be authentically themselves." (Source: The Importance of LGBTQ Characters in Children's Films and Television, March 24, 2017, www.sheknows.com).
THE BULLYING EPIDEMIC
Written by husband-and-wife team Ivy Vale (book, lyrics and music) and Rick Reil (music), Out of My Comfort Zone was conceived as a response to the bullying epidemic and rise in youth suicide.
"We were driven to write Out of My Comfort Zone as a way of making a strong statement against bullying, specifically bullying that targets any child or teen who may be perceived as gay or identify as LGBTQ," states writer and director, Ivy Vale. "There is clearly a need for reality-based material for teens who want to see shows and films that reflect their own lives and deliver characters they can relate to."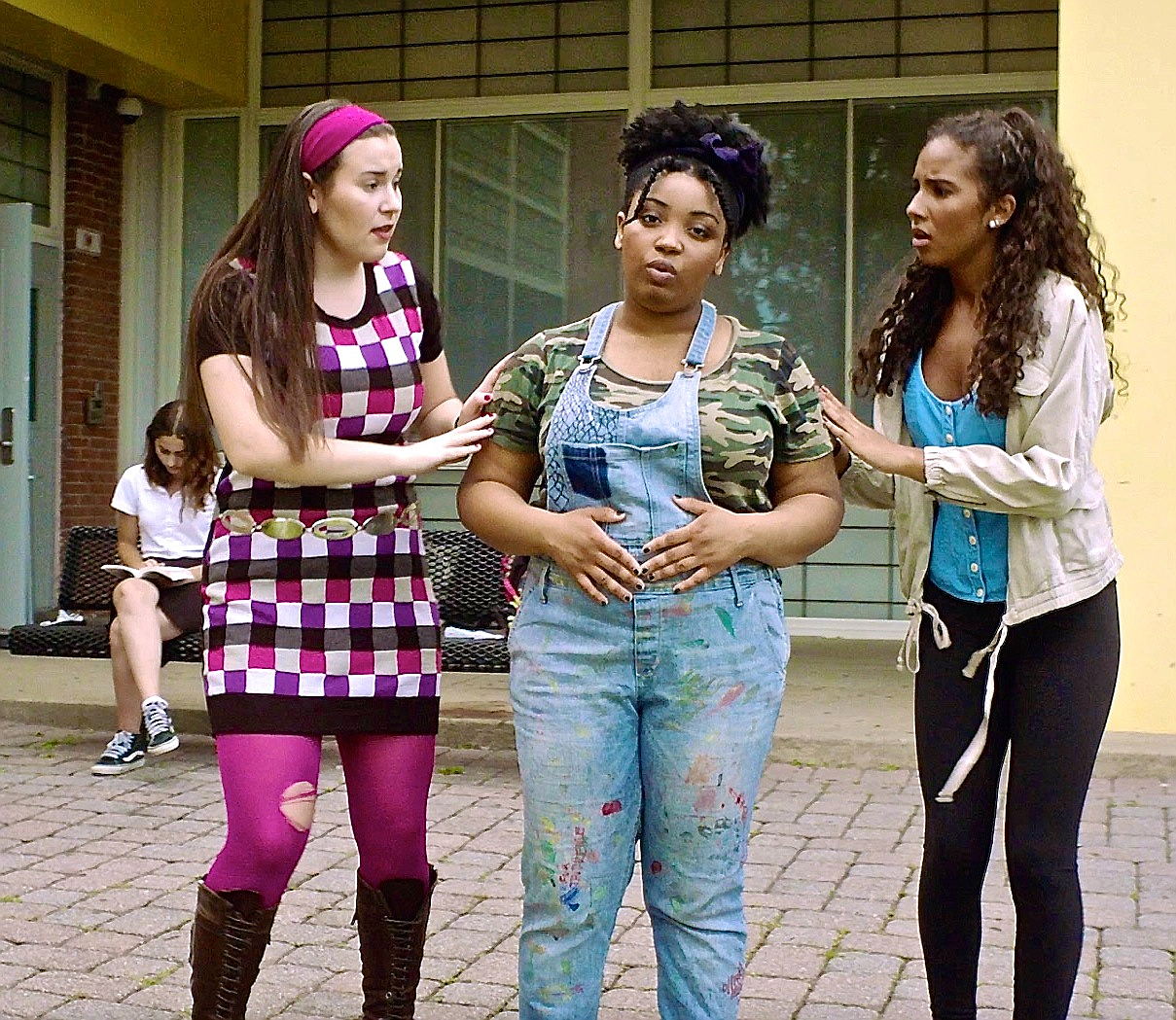 "People like avoiding conflict. They don't want to stand out too much, so they play it safe. Out of My Comfort Zone challenges this concept, promoting self-confidence and loving unashamedly."
- Theater Development Fund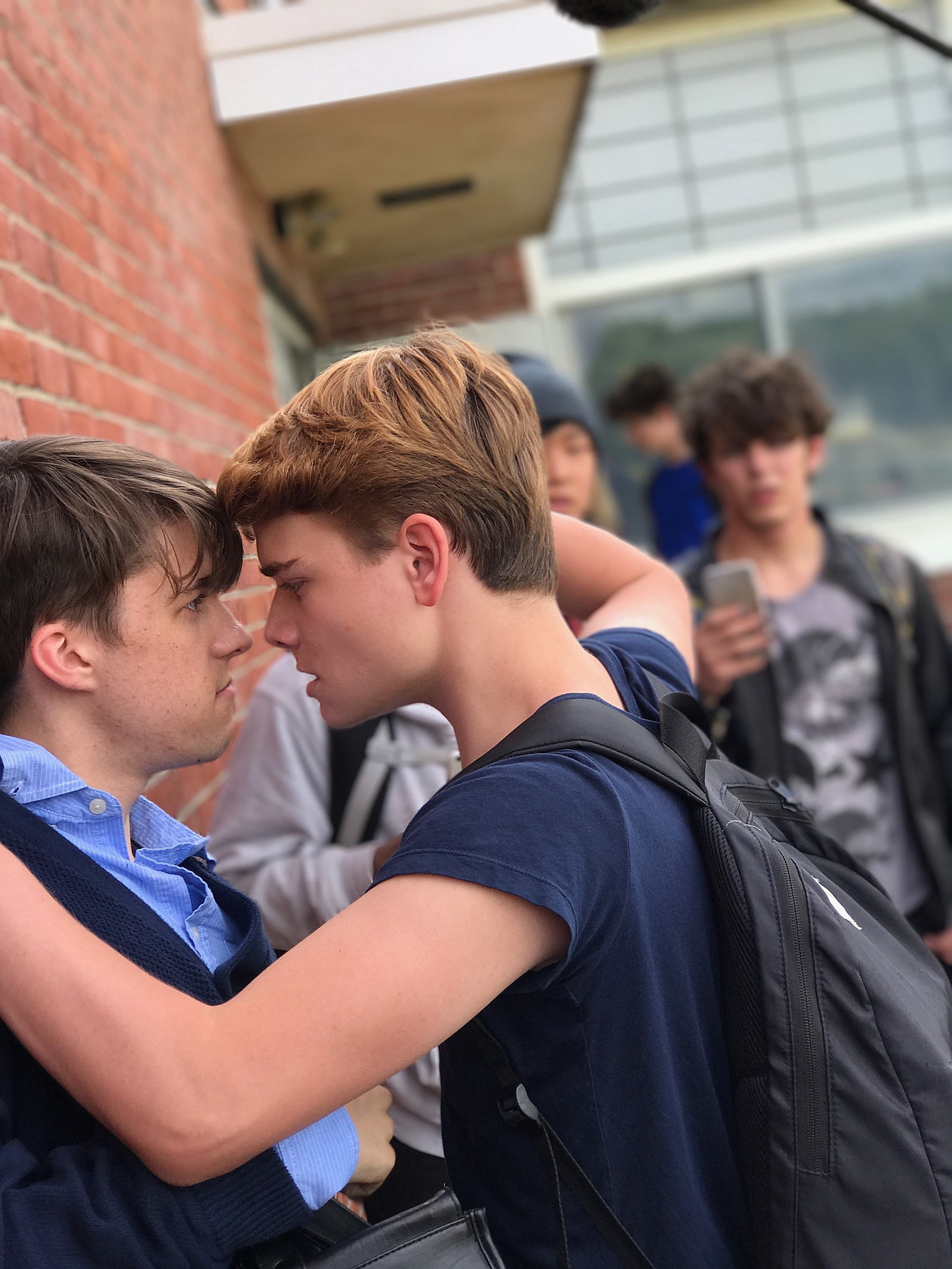 WHERE WE ARE NOW: FUNDING TO THE FINISH LINE
Filming is complete & being edited by an Emmy winning editor.
Fiscally sponsored by From the Heart Productions, a 501c, who designated Out of My Comfort Zone "a positive contribution to society and the field of filmmaking."
100% tax-deductible donations made through From the Heart Productions go directly toward the film's sound, animation, and editing.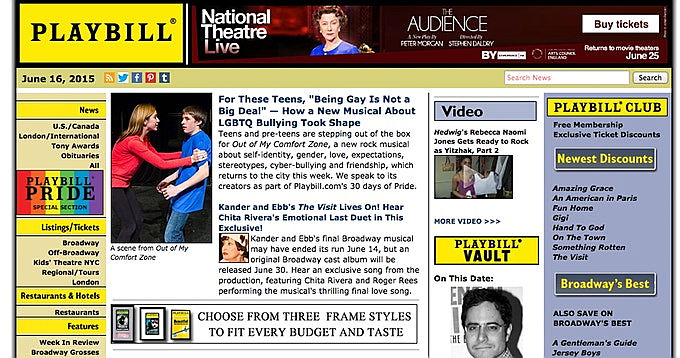 WHERE WILL YOUR MONEY GO: GETTING THE JOB DONE
Funds are now needed to go toward sound & editing so we can move into the next phase of production. Upon completion, the film will be submitted to film festivals nationally & internationally, and we'll seek widespread distribution as well as screenings in schools. With our unique project, talented cast, experienced team and high production value, we're confident that this will reach its intended audience and shine a spotlight on bullying & suicide prevention.
And you can help make it happen.
OVERCOMING CHALLENGES
With a cast comprised solely of 16 teenagers and a dedicated team of women filmmakers behind the scenes, our film has faced obstacles at every turn. Conservatives have accused us of trying to corrupt young minds. We've met a multitude of challenges along the way that at times seemed insurmountable. Our determination to reach children who feel marginalized coupled with a desire to do something about school bullying has driven this project forward, sparking us to meet challenges head-on. The result of these efforts is an engaging, full-length feature film with broad appeal, in the early stage of postproduction.
Thank you to everyone who has brought us this far and to those who continue supporting this important independent film.