Collective Sistahood Digital Literacy Program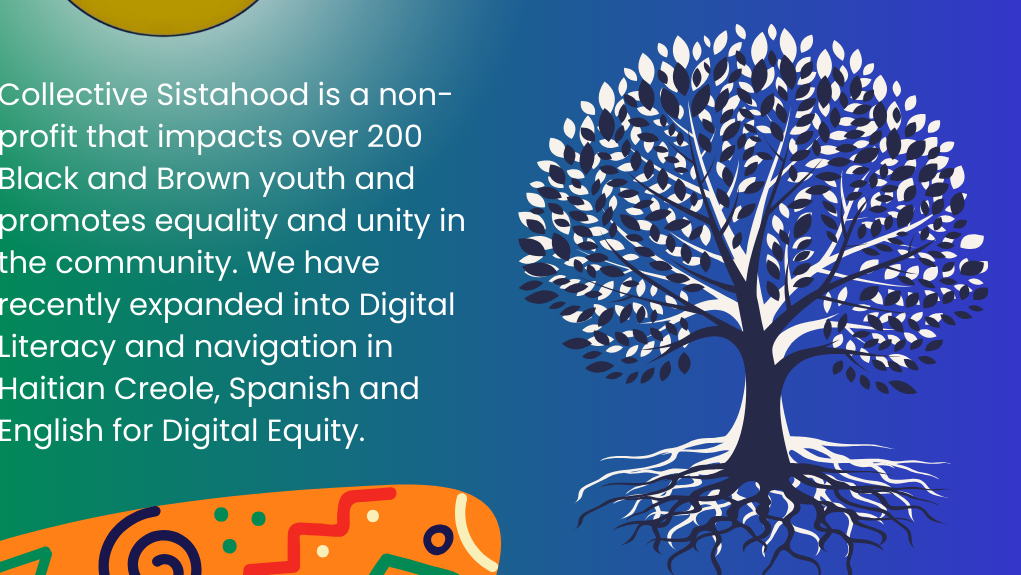 Introducing our fundraising campaign: "Help Seniors Publish eBooks Equity and Inclusion, 12 Seniors
$0
raised by 0 people
$1,000 goal
Introducing our fundraising campaign: "Help Seniors Publish eBooks for Equity and Inclusion"
Join us in our mission to empower deserving seniors and bridge the digital divide within our community. Over the past two years, we have been working tirelessly with seniors, teaching them valuable computer skills through the Northstar curriculum. Now, we are determined to take their journey a step further by assisting them in publishing their own eBooks.
Through this campaign, we seek to provide each senior with a platform to share their stories and experiences with the world. But it doesn't stop there. In addition to publishing their eBooks, we are committed to equipping seniors with the necessary tools and skills to earn income through their computer literacy.
With the invaluable support from the Miami Foundation, we can amplify our impact and bring real change to the lives of these seniors. Every contribution to this campaign will enable us to offer resources, mentorship, and ongoing support to ensure the success of their eBook publications.
Join us in promoting equity and inclusion by donating to this cause and spreading the word about our campaign. Let's uplift our seniors, bridge the digital divide, and provide them with opportunities to earn income while further honing their computer skills.
Make a difference today and empower seniors to not only share their unique stories but also to thrive in the digital age. Together, we can build a more equitable and inclusive society.
Success Stories:
Parker is in her late 70's she is one of the first students to attend class, and officially the first to publish her very first book. We she initially started her reason for attending class was to keep up with the ever-changing times and to understand better how to pay her bills online. She was seen smiling upon seeing her book Rainbow Adventures: Tales of Friendship and Fun. By Parlee Coleman.
Special Thanks to Volunteers, Staff and Partners Abetterme Community Collaboration Exchange, Impact, Fanmsajinc, SupahcoolSammy, Michelle, Ari, Tawana, Ms Brenda,  Ms Cora, Students, Family and Friends, Marlo, Nelida, Ms Jackson, Laquette, Ijamyn, Quesha, Keisha, Marc Jeanniel, Ms Dorthy, Natalie, Paul Lefrak, Aventura Library, The Hamlet at Walden Pond, Miami Foundation, Radical Partners, Miami Connected, Fred, Comcast