Pandora and Pooh Were Living in Squalor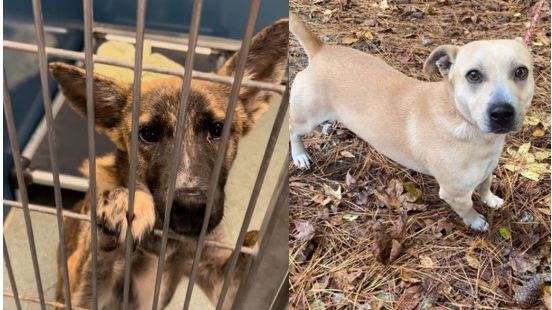 Pandora and Pooh were lucky to be found before it was too late.
$605
raised by 8 people
$600 goal
Poor Pandora and Pooh were living a deplorable life. These two dogs were living in one bedroom along with 6 people, 6 other dogs, and a rabbit that was living in an aquarium. The neglect was so bad and the squatters were eventually evicted, but that left Pandora and Pooh homeless. After being abandoned at the house, the rural shelter was able to take the animals, however they urgently need Homeward Trails' help. The shelter is over capacity and taking on all the animals from this situation has put an extreme burden on their resources. Homeward Trails knows that getting Pandora and Pooh to the DC area a top priority, but since these dogs not only need a ride to HT, but also veterinary care, it is pertinent that we save these two as soon as possible. Please help Pandora and Pooh. Their lives have been nothing but sadness and stress and they deserve love, stability and safety!