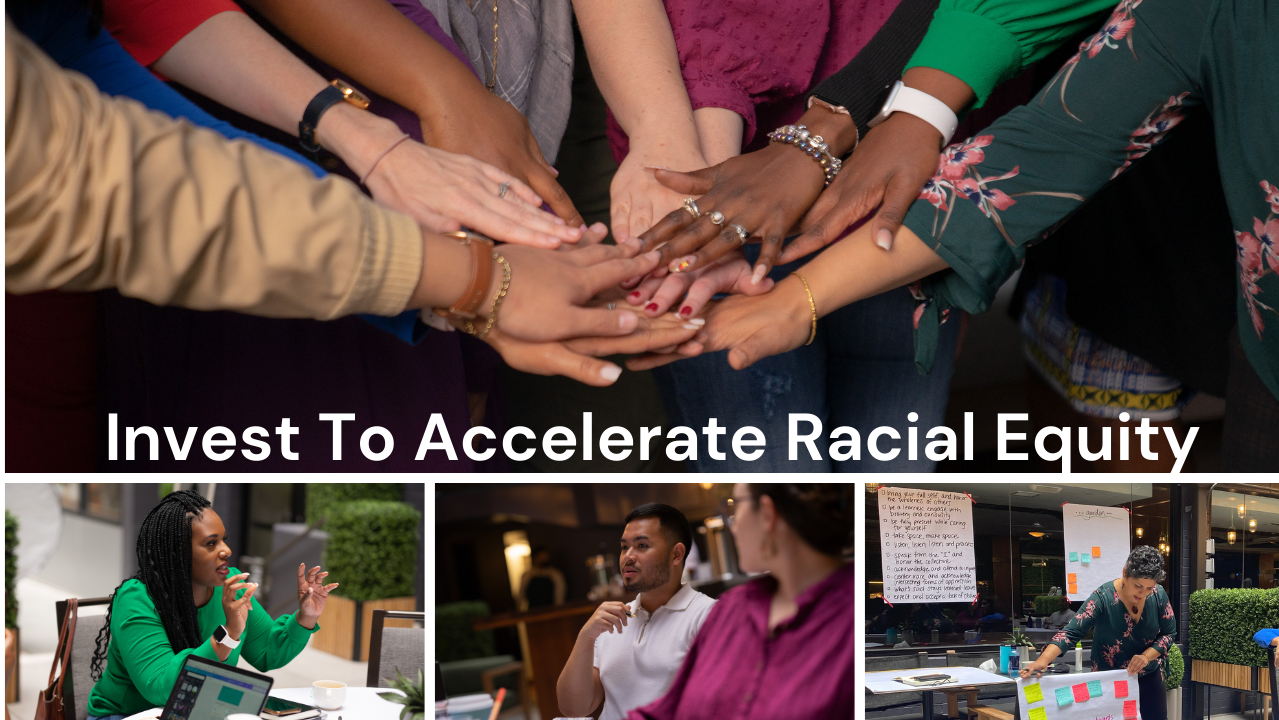 Your support helps to deliver tools, trainings, and programs to accelerate racial equity!
20 donors
raised $10,775
100 donor goal
This year ProInspire doubled in size, expanding our capacity to deliver training and tools to the social sector. We cannot overstate how your support of ProInspire served as seeds that accelerated our growth.  As a result, we have a formidable team ready to hit the ground running in 2022 to shift leadership practices and norms to advance racial equity.
Y

our continued support will help us in two key ways: 
Deepen Our Work With Leaders of Color
In 2020, we launched Catalyst Collective, a community of practice for senior leaders of color. We're listening to the amazing leaders in this community and responding to the needs of the cohort as they navigate the personal and structural experiences that leading nonprofit organizations often create. The program will culminate with an in-person convening in March 2022, and we are starting to plan a model for future cohorts.
Deliver Our Research
We're excited for the upcoming release of Self to Systems: Leading for Race Equity Impact! Using our model, we aim to double our reach to 4,000 leaders through our speaking engagements, custom programs, trainings, and tools focused on racial equity and leadership. 
Thank you for all you do to support ProInspire!
If you would like to write a check, make a donor advised fund contribution, or donate through corporate giving platforms, here is the information:
ProInspire
P.O. Box 101256
Arlington, VA 22210

EIN: 30-0543802