Zoe - A Living Sea Sculpture - #givingtuesday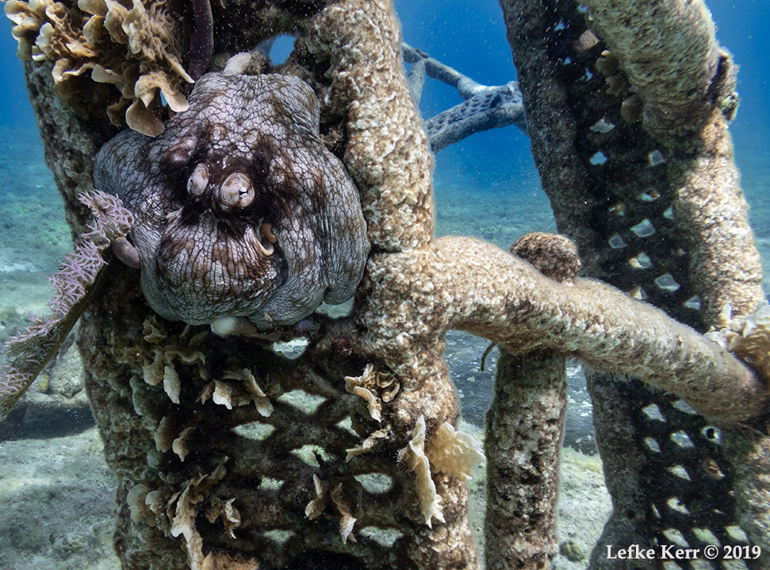 Planting corals combining the latest in promising restoration techniques~ Art, Science, & Technology
$425
raised by 8 people
$5,000 goal
Happy Birthday Zoe
Update posted 4 years ago
This video compilation shows some of the living evolution over the past 3+ years of "Zoe - A  Living Sea Sculpture" in Cozumel, Mexico.
Many thanks to LSS team member, Tamara Taylor, for weaving together some beautiful shots of thousands captured to celebrate and honor the beautiful woman who is the namesake of this memorial coral restoration project. 
I had an inspiring call today with our Zoe dive instructor currently in Cozumel, Penn Schrader, about our upcoming analysis and planting proposal that your support is helping to make possible.
Here are some coral baby recruits and newly "discovered" colonies on Zoe thanks to Penn's observations and and Lefke Kerr's photos.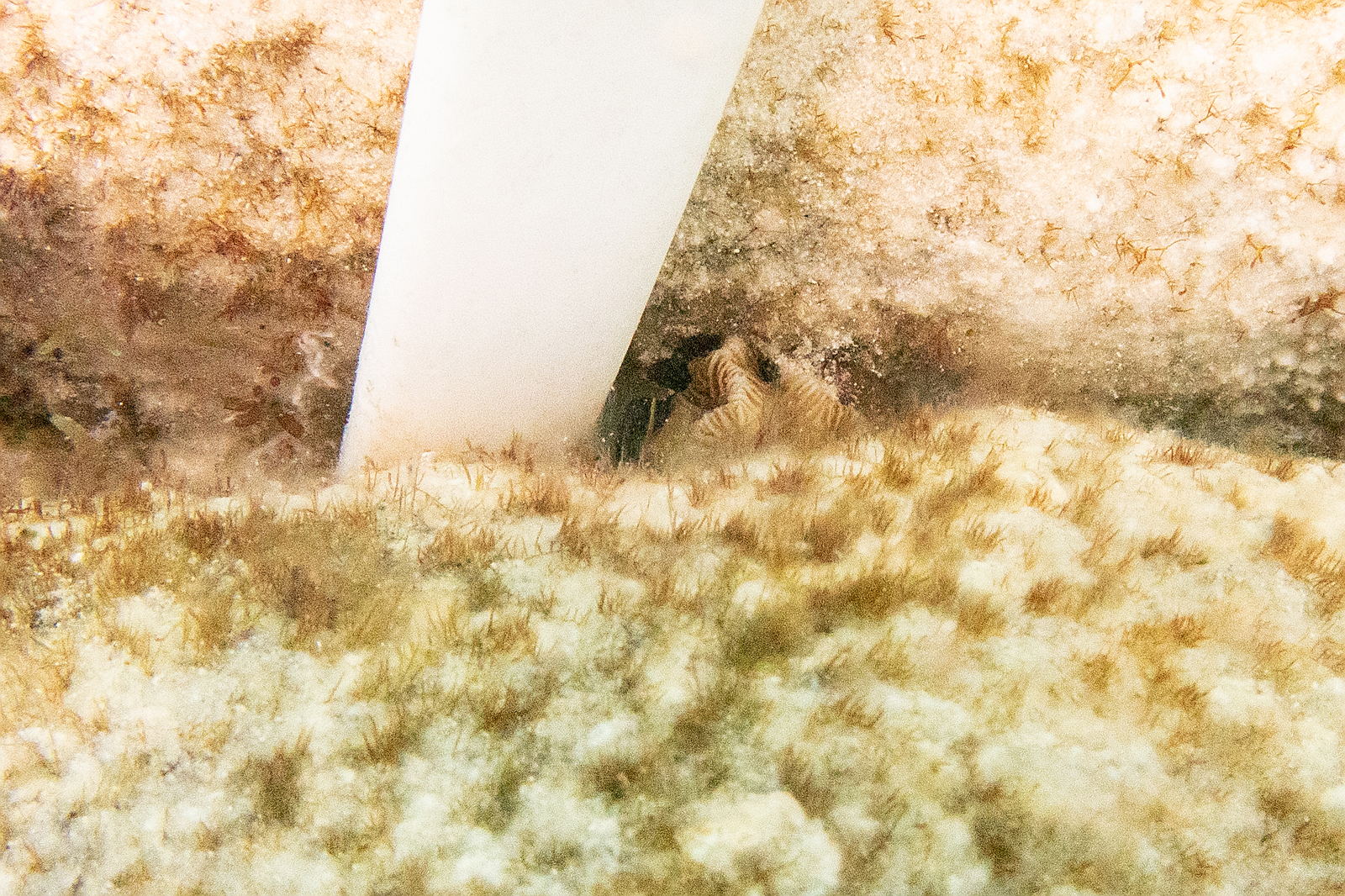 Agaricia tenuifolia "babies" settling in on the mineral surface photo©Lefke Kerr 2020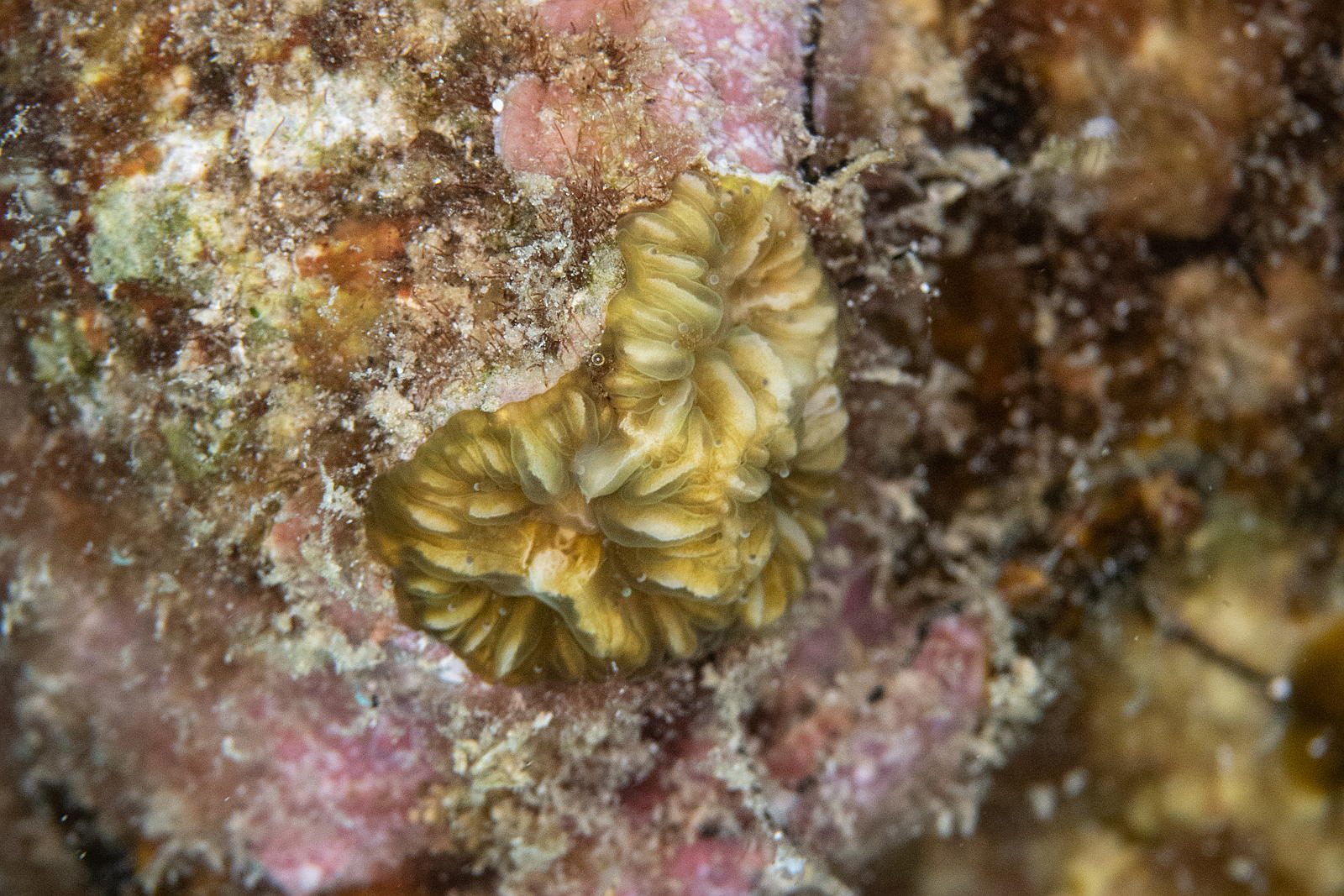 Eusmilia fastigiata photo©Lefke Kerr 2020
Exciting that they are flourishing and we have such a fabulous team of scientists, activists, and divers in the region. In the video there are some moving moments of puffer fish, beautiful fanworms, a tiny nudibranch recently spotted, and more.
 Thank you all,
Colleen and the LSS team
Fabulous volunteer and coral restoration activist, Lefke Kerr, captured this incredible moment! ~ 🐙 an octopus on Zoe this October 20th. Lefke was out with our passionate Zoe dive guide, Penn Schrader, and other incredible diving volunteers maintaining the project - scrubbing deadly algae and sediment away that threatens to smother the endangered corals in this highly impacted area.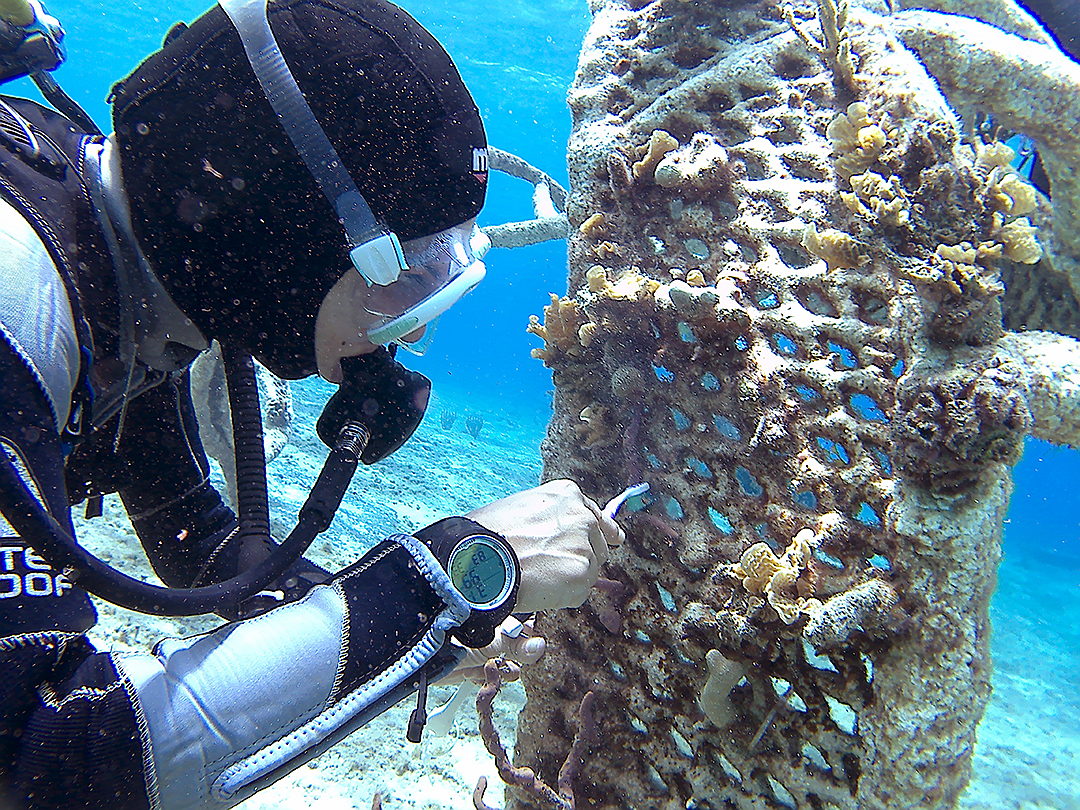 Emanuela Bergamin using old toothbrushes to scrub off the invasive algae. (above) 
PennSchrader cleaning and monitoring (below)
photos by Colleen Flanigan©2019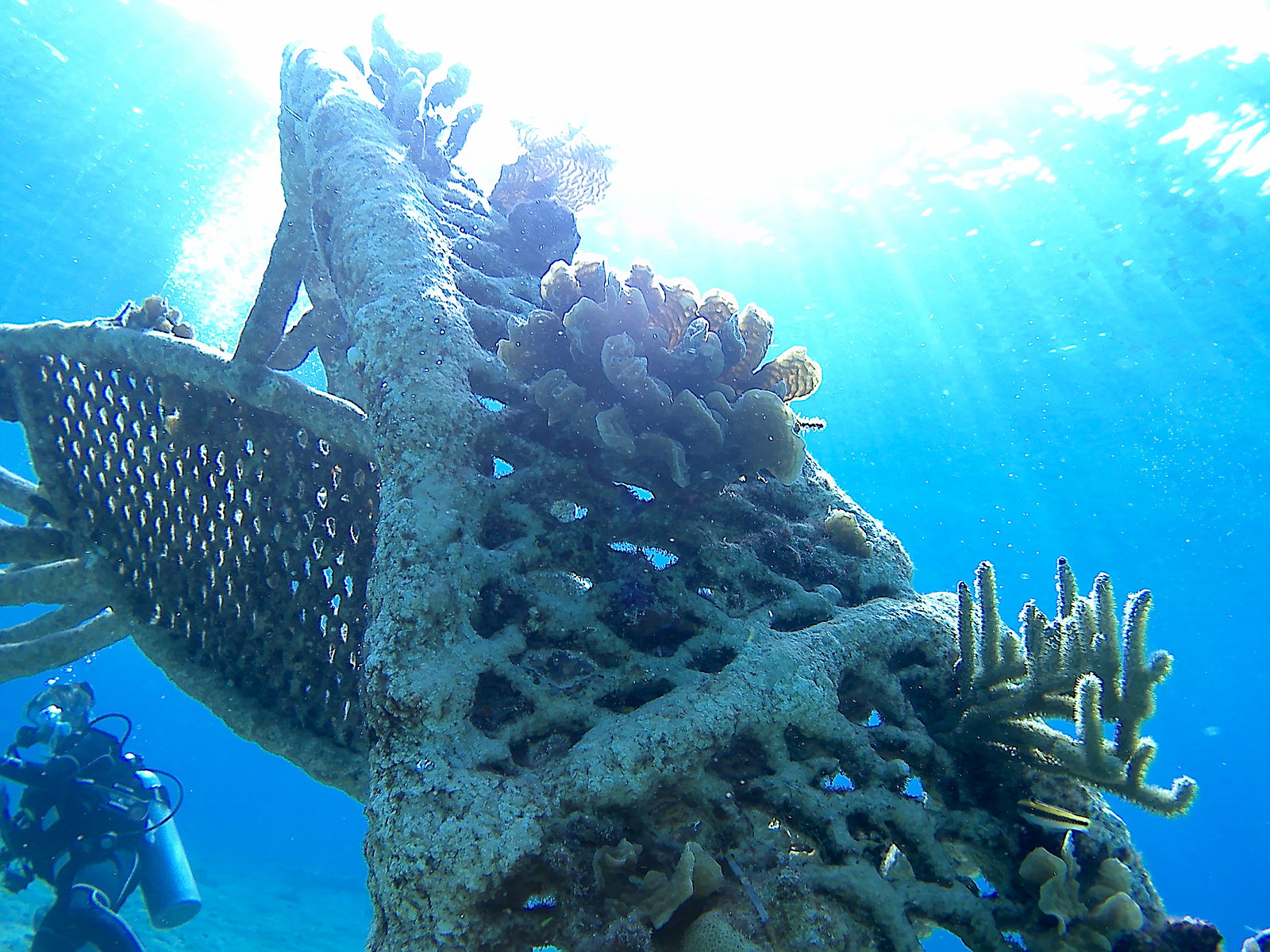 For Giving Tuesday we are raising funds to:
 Complete an analysis of the Zoe - A Living Sea Sculpture project 
 Prepare a proposal to plant Zoe with many microfragments/fragments of the most disease-resistant and bleaching-resilient native species 
Train more people to maintain and grow programs for this evolving art and science collaboration
Buy materials and supplies for monitoring and maintenance
Develop new reefscape designs, working models, and prototypes
Amplify our livestreaming coral regeneration project in Cozumel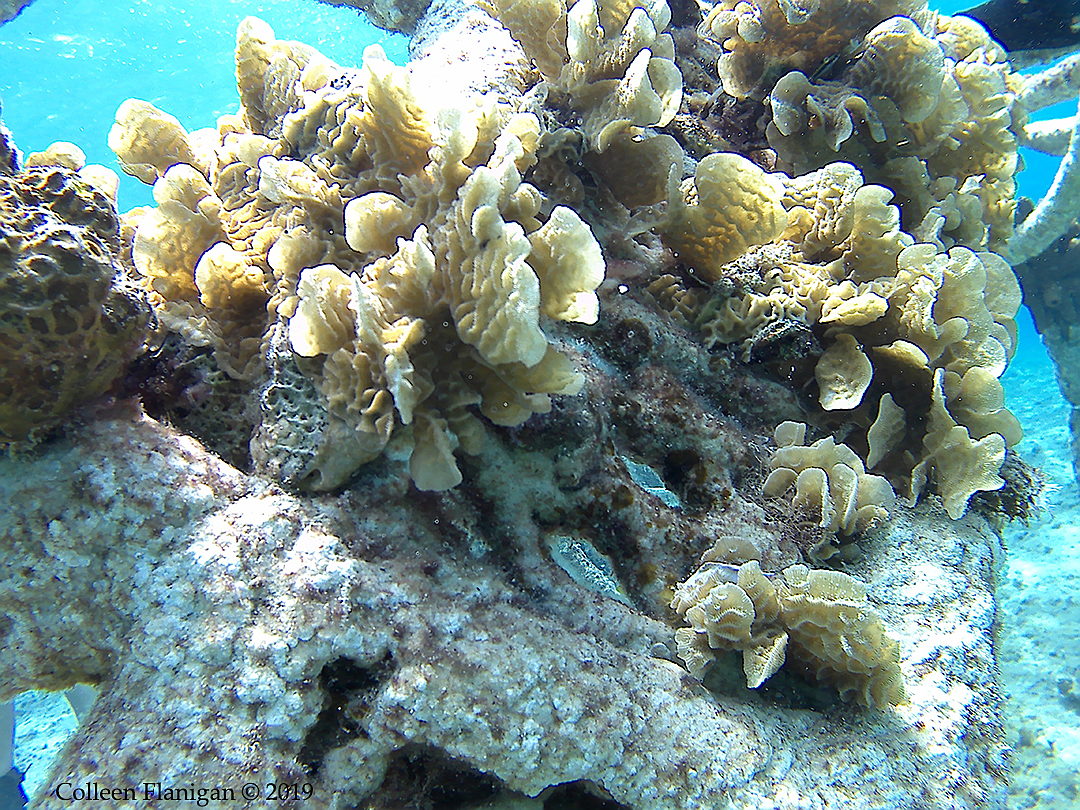 Zoe - A Living Sea Sculpture is a coral restoration project uniting art, science, and technology named in memory of the vivacious and beloved, Zoe Anderson. The electrified reef, installed and growing in the ocean in Cozumel, Mexico for 3 years, is a dynamic habitat.  The quantity of wildlife making it their home or a place to hunt or eat has greatly increased. It is so exciting to observe the transformation! 
ALL made possible by generous contributors and sponsors giving their funds, time, and resources to make this living art and science project thrive against deadly environmental odds - climate change, new fatal disease outbreaks, pollution and contamination, and plummeting ocean health from destructive human activities.  Huge gratitude to YOU and all those who believe in our work and consistently support our actions.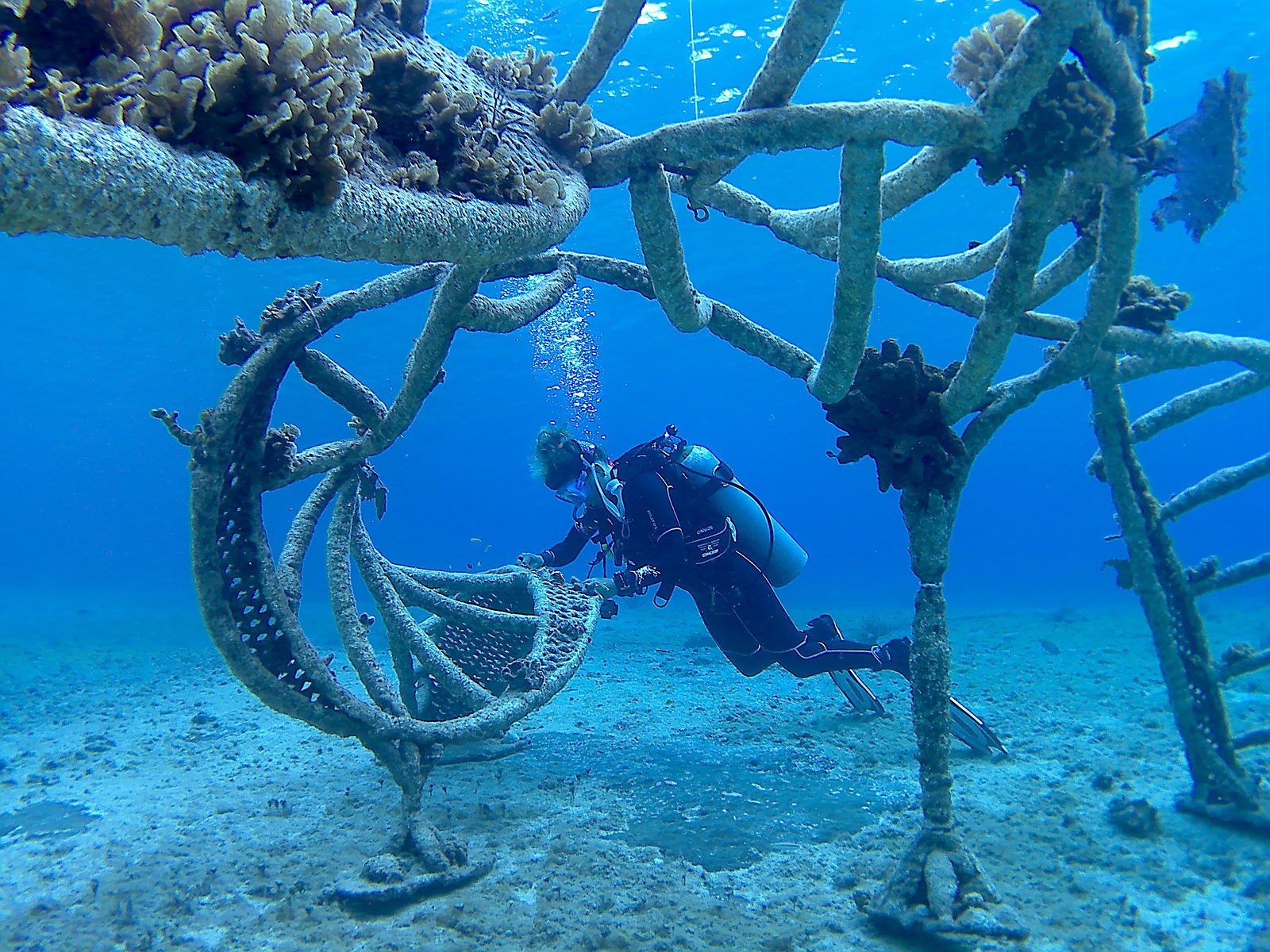 Penn Schrader hard at work in the sea sanctuary (photo Colleen Flanigan ©) Creating a world for coral reefs to flourish is our mission.  THANK YOU!!! 
Your donations are tax-deductible. Fractured Atlas is our non-profit fiscal sponsor. They receive 8% of all contributions. Mighty Cause has reduced operating fees during this season of Giving Tuesday.