Help the LTU attend People's Action's Convention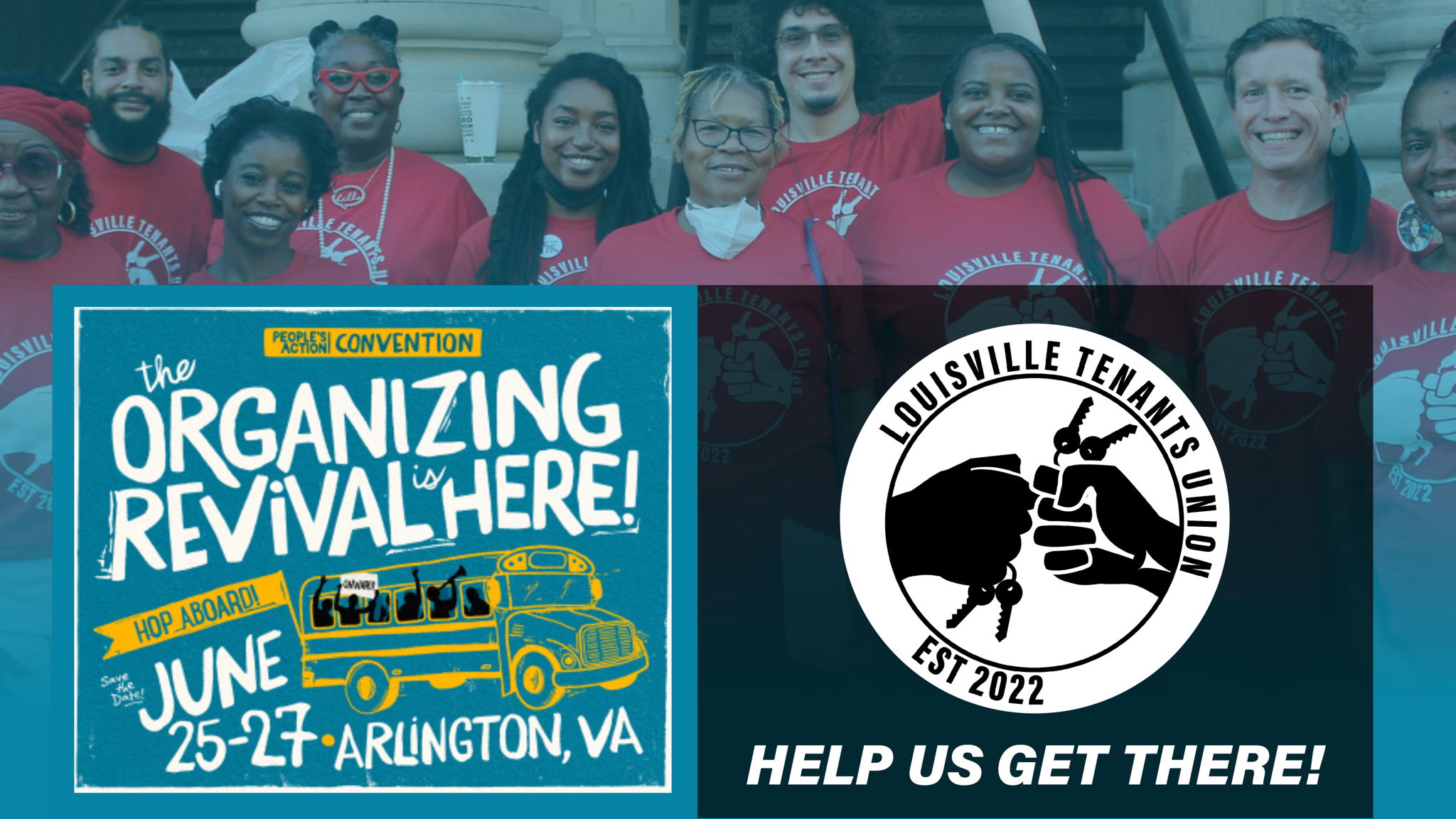 Help Louisville Tenants Union send members to People's Action 2023 National Convention
$2,445
raised by 4 people
$5,000 goal
The Louisville Tenants Union has been invited to attend the People's Action 2023 National Convention, the Organizing Revival, in Arlington, VA from June 25-27. This convention is meant to reground the movement for multiracial democracy in the powerful skills and traditions of community organizing, so we can win a society that works for all of us.
The Louisville Tenants Union is made up of poor and working class tenants who are building power in Louisville, Kentucky. We need your support to help us send our members to this multi-day event and training.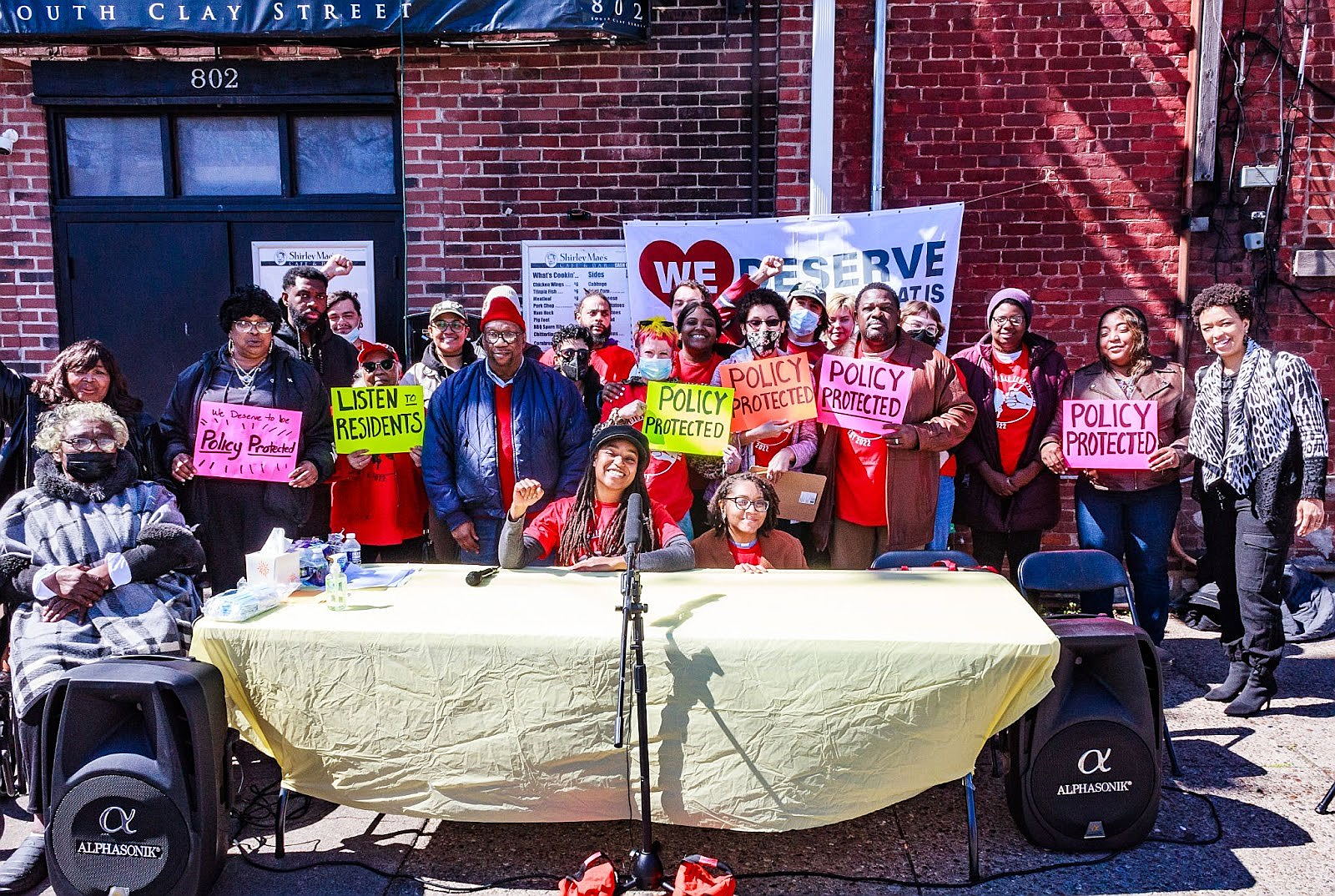 The team at the Root Cause Research Center are researchers and tenant organizers. We believe in class struggle as a theory of change and organize at the intersections of property and policing to build a multiracial base of poor and working-class tenants in the U.S. South. We help build structured tenant-lead campaigns and produce knowledge in solidarity with communities under threat of displacement, surveillance, and police violence. We also design inventive and interactive visuals that break down complex systems of oppression, counter-map dominant narratives and center the perspectives of the people surviving at the center of the problem. 
Our work is rooted in scholar Ananya Roy's concept of "a world with many souths." Our research holds space for the radical traditions of subversive intellectualism, abolitionism, and militant research as fields of study in scholarly work. Critical to these traditions are the concepts of 1) visibility, 2) recognition, and 3) representation.
Our Story
Our story began with a conversation between Josh Poe and Jessica Bellamy about how working class people in Kentucky do not have enough power to stop the violence, dispossession and poverty that is increasing all around them. This conversation was informed by their shared material self-interest in being from Appalachia and urban Louisville. Josh Poe grew up on his grandparent's small farm in rural Eastern KY in one of the poorest zip codes in the country. Jessica Bellamy is from the historically Black neighborhood of Smoketown in Louisville, KY, where her family has lived for decades. We started in January of 2020 when Josh (a tenant organizer and geographer) and Jessica (a community organizer and design justice advocate), designed the Root Cause Research Center. Our initial concept was to control the means of knowledge and data production for solidarity research with directly impacted people and combine that with rigorous base building practices. Working at the intersections of property and policing, our research practices and organizing are in solidarity with tenants and communities under threat of displacement, surveillance, and police terrorism. In the wake of the pandemic and uprising in response to the murder of Breonna Taylor, we made basebuilding and power building our top priority. Since then we have founded the Louisville Tenants Union and Historically Black Neighborhood Assembly (a chapter within the union), who have a combined base of over 350 members. 
Our Mission:
We believe that the people closest to the problems are closest to the solutions. But having the solutions is not enough. We must also have power. We conduct research, basebuild, develop  leaders and run structured campaigns based on changing the material conditions for working class people. We believe in nonviolent direct action as a way to wield power. 
Other professions have standards, methodologies and structures that are fundamental to the practice of doing the thing. Organizing is no different.