Can We Help Rain Shine Again?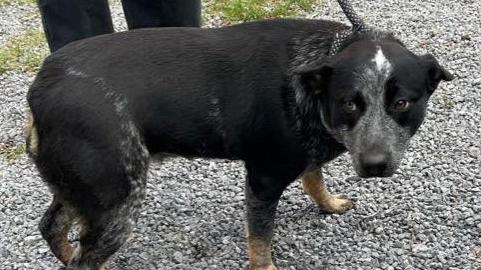 Rain's only chance to get out of the shelter is if you Homeward Trails can help!
$250
raised by 4 people
$300 goal
Sweet Heeler mix Rain was brought into a rural VA shelter after being found as a stray. He had spent many nights alone with no food, water or shelter. Stray dogs face so many dangers and Rain is lucky to be alive. Not only is starvation looming for homeless dogs, other animals pose serious danger as well. Rain was able to survive long enough to be found and brought into a rural VA shelter. He is such a handsome boy, but sadly no one has claimed Rain as theirs or come in to adopt him. Rain sits patiently and waits, but at this rate, Homeward Trails is his only chance to be rescued. Your donations can ensure that Rain is on the very next ride up to Homeward Trails. That means one less night Rain has to sleep on a cold cement kennel floor! Please sponsor Rain so he can be one step closer to getting his own family.