Saving Lives in Venezuela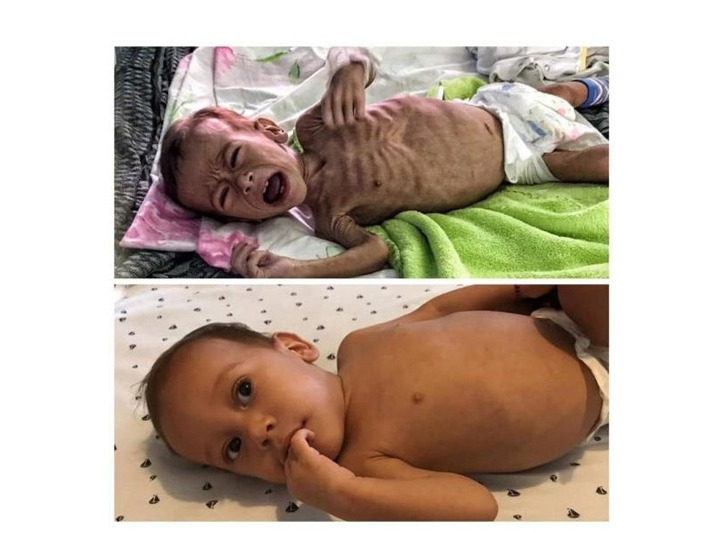 We ship food, baby formula, and medicine into Venezuela, and then distribute them to the poor.
$11,392
raised by 84 people
$25,000 goal
The economic crisis in Venezuela has created a severe shortage of food and medicine. The Venezuelan currency is virtually worthless now, and continues to lose value on a daily basis. The result is a humanitarian crisis which has brought the country to the edge of mass starvation. Even if food can be found, almost no one can afford to buy it.  People have no option but to eat from the garbage cans, and there is no medicine available to counteract the parasites they contract. Hospitals have no antibiotics or other medicines to give, and no surgical supplies -- even needles and thread to sew up a wound are not available. Dozens of children are dying each day due to the lack of affordable baby formula and basic medicines. In this photo a group of doctors is protesting the lack of medicines two years ago -- and now the situation is even more dire...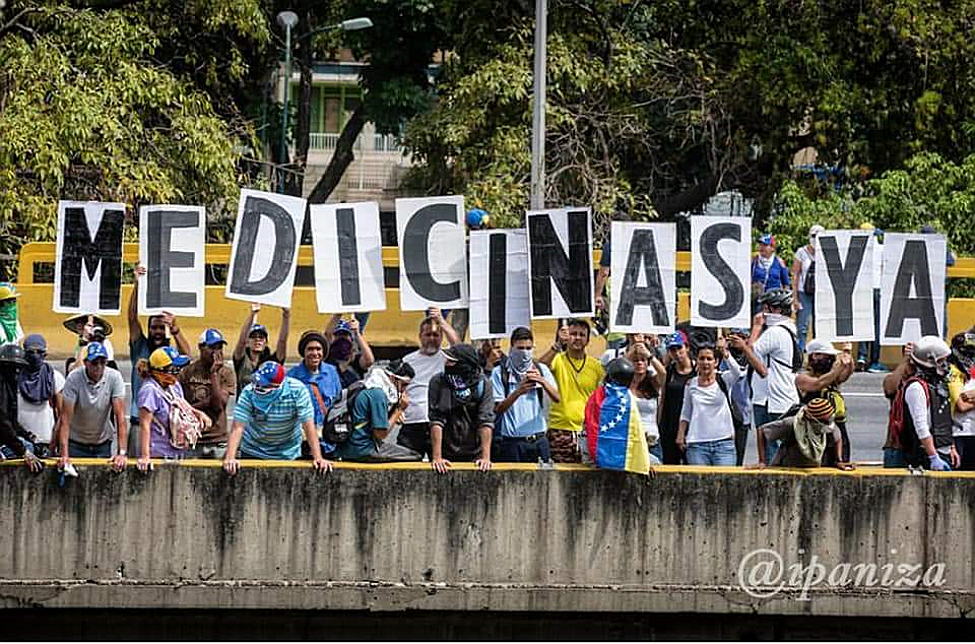 We want to help. We've created an organization called "Saving Lives in Venezuela," which has the purpose of shipping food and other necessities into Venezuela, and distributing the donations to those most in need.  (Our project is known as "Seamos el Cambio" in Venezuela, meaning, "Let's Be the Change!") To date we have shipped in over 20 tons of food, baby formula, and medicines, and we have teams of volunteers in three Venezuelan cities that receive the supplies and distribute them to the poor in their areas.

This Gofundme page is for the purpose of raising money to buy and ship the items most needed by those who are suffering during this crisis, our primary focus being malnourished babies, children, pregnant women, and the elderly. Since many young babies are dying in Venezuela from malnutrition, one of the most important items for our work is baby formula. Here our partners in Boston (www.AngelsAnswerInc.com) are preparing boxes of formula to send: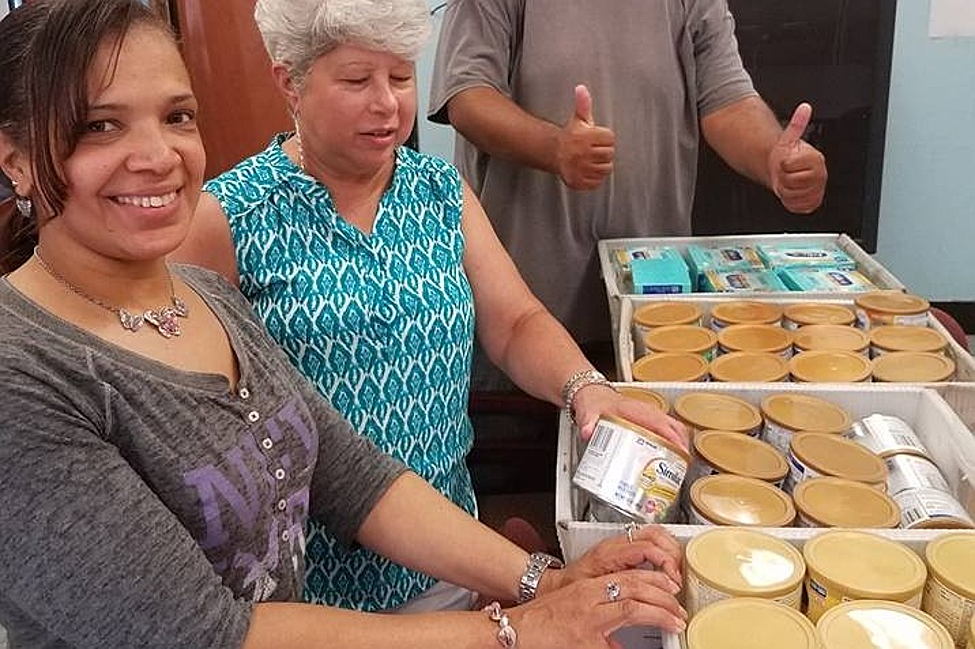 Among the items we've sent are special nutritional supplements called Plumpy'Nut, used by Doctors Without Borders around the world, specially designed to combat severe malnutrition.  We've now shipped in $2000 worth, and it has worked miracles.
Among the foods we've sent are thousands of boxes of vitamin-enriched Outreach Meals, and hundreds of cases of lentils, tuna, peanut butter, powdered milk, and cereals. We've also sent thousands of bars of soap, toothpaste, toothbrushes, deodorants and feminine products, plus baby bottles and teething rings, all of which are beyond the reach of most Venezuelans today. We have also sent in $7,000 worth of medicines that we bought in India -- and in India that buys a LOT of medicine.  Among the medicines we've sent are strong antibiotics, anti-parasitics, painkillers, anti-fungal creams, and asthma medicine, all of which are mostly unavailable in Venezuela. Here is one of the many van-trailer loads of food & medicine we've sent, heading out from Boston to Florida, where it gets sent by ship to Venezuela:

We are also doing public feedings over over 200 people twice a week, and that has continued during the Covid crisis.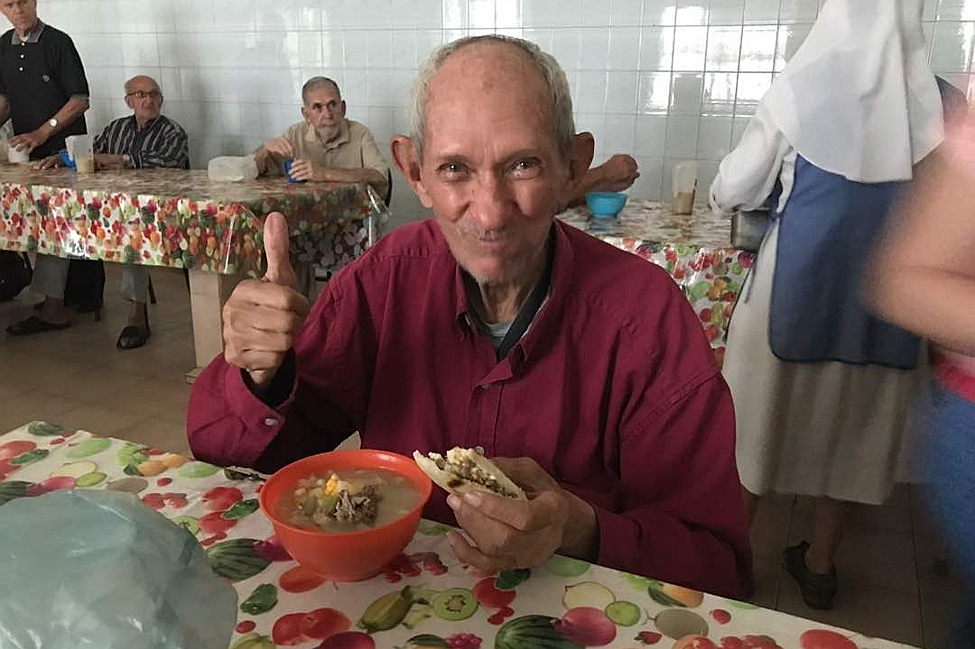 To date we have brought 46 children with special health needs into our "Saving Lives" program, and are providing whatever medicine, food, or baby formula they may need. Most of these kids were severely malnourished when we found them, and our team has lovingly nursed them back to health. We give preference to children who come from very poor families.
Below are before & after photos of one of the children in our "Saving Lives" program, Omar. When we met him he was dangerously malnourished. And now, after a few months of our care, Omar has become an adorable chubby cherub!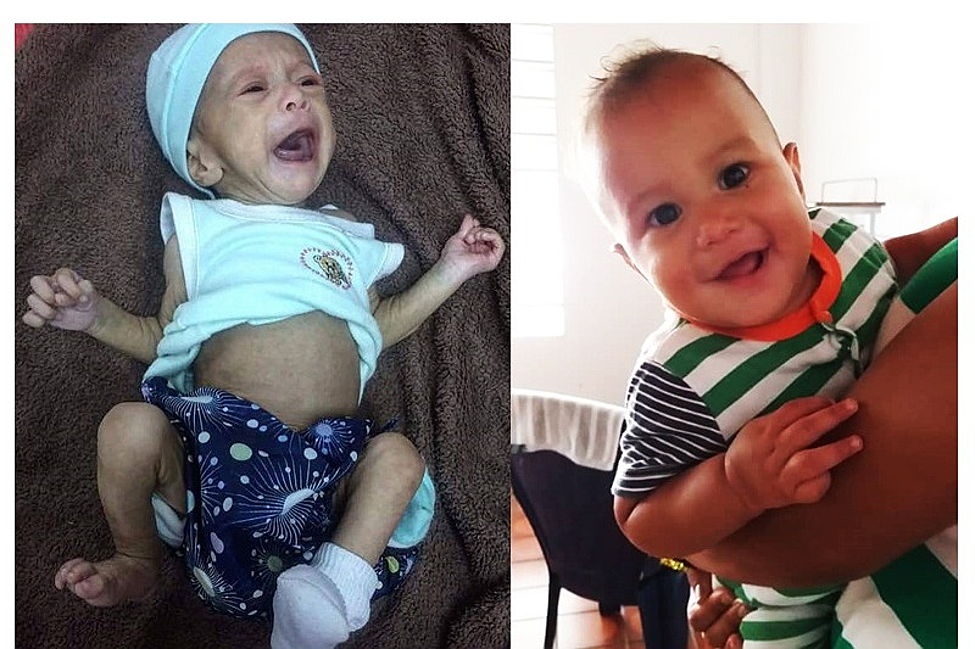 Another vital need in Venezuela is diapers. They are too expensive for most people to buy, so parents are putting plastic bags on their babies instead, the result being thousands of cases of severe diaper rash. So we've shipped in 10,000+ diapers and wet wipes, plus thousands of tubes of medicated diaper rash cream.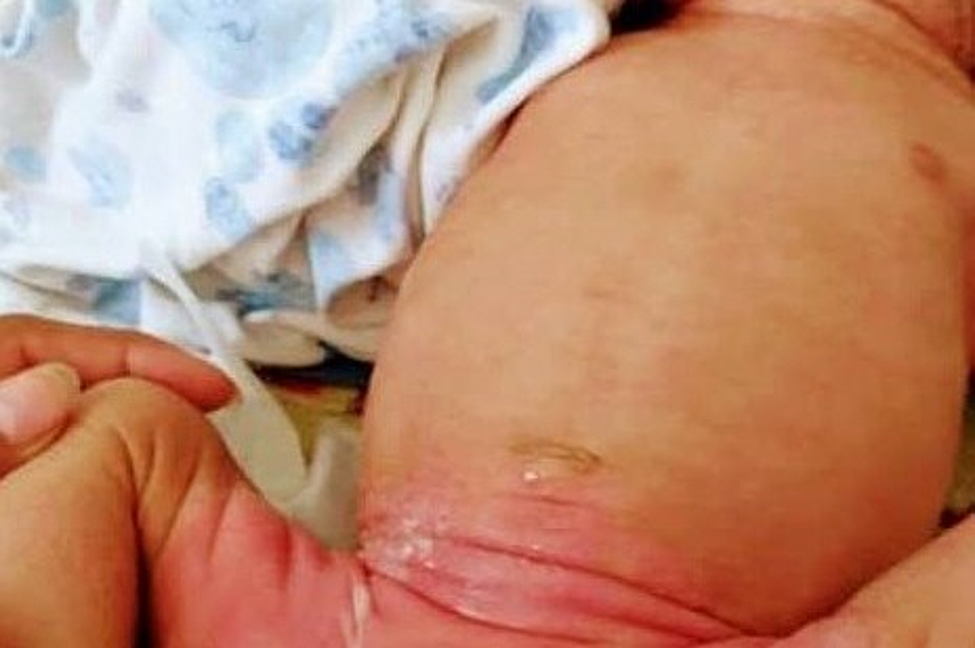 We've also shipped in thousands of jars of multivitamin-protein powder, which we're giving to young cancer patients and malnourished elderly people. And this was our first shipment of vitamins for pregnant women: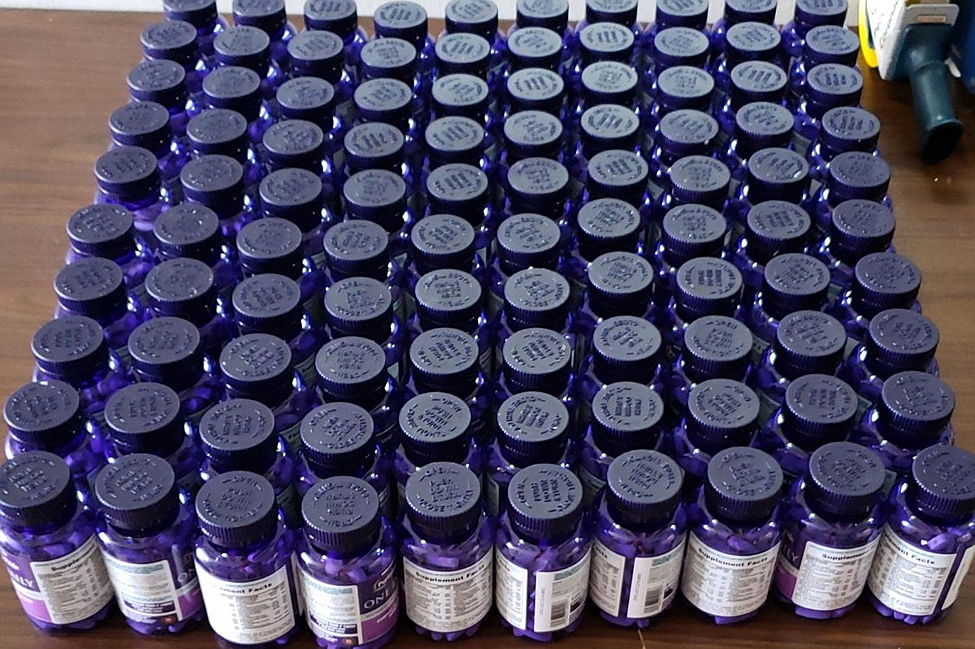 The video below shows, Yusmary, a 15-year-old mother, giving thanks that her baby, Christian, who had been unable to digest her breast milk, has begun gaining weight after drinking the formula we donated. Friends, these kids are your kids. Please donate generously. Thank you!
A personal fundraiser by
Ram Das Batchelder