Team Hope in Motion and Shore2Shore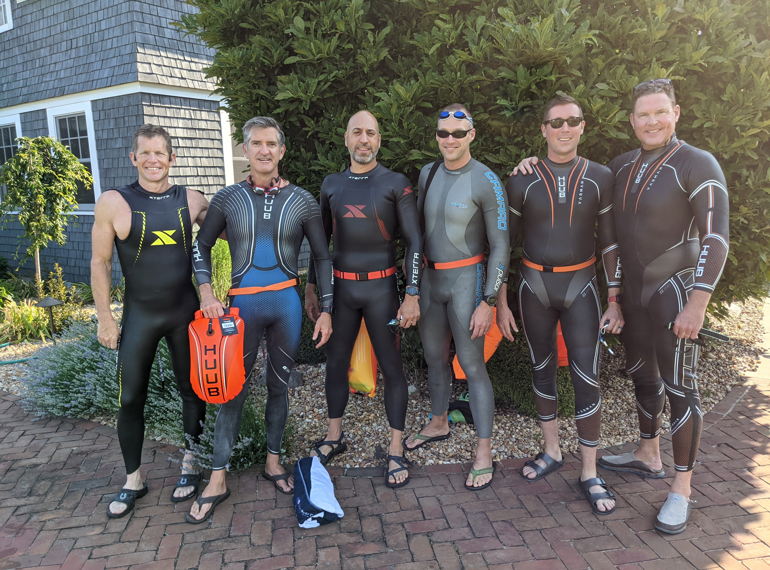 Your donation will enable life-changing orthopedic surgeries in Guatemala this November 2021
$13,250
raised by 66 people
$20,000 goal
Many of you are familiar with my involvement with Operation Walk in the past.  I have been blessed to serve with this team on 13 mission trips.  Due to a complete restructuring as well as COVID restrictions on travel we have been unable to travel for the past 2 years. Under new leadership and a new non-profit, we will be heading to Antigua Guatemala early November.  Our group of orthopedic surgeons with our amazing support staff will be performing surgeries that will enable people to walk who otherwise would not have the opportunity for surgery.
As part of our fundraising efforts, I am swimming with a relay team of 6 guys across Lake Michigan at the end of July.
Fellow orthopedic surgeon Keith Berend, MD the organizer of Shore2Shore.  Keith says, "We're just a group of old dudes, husbands, friends. Some of us dads, a couple of us doctors, all of us athletes who want to band together and make a transformative impact on this world."
What:  "We're going to swim across Lake Michigan...we will be swimming in a 6-man relay 60 miles from Two Rivers, WI to Ludington, MI."
When:  In just over two weeks, in late July 2021.  Weather dependent.
Why:  To raise money for our orthopedic mission trip to Guatemala in November.  
How:  "Supported by two boats, a great support crew, and cheering and praying friends from afar, we hope to finish our swim in the ballpark of 30 hours."
How can you be involved?
1.  PRAY.  Your prayers are so appreciated! For safety, success, and for the mission trip itself and the patients we serve.
2.  Donate here!!  Consider sponsoring a dollar amount for each mile of our 60 mile adventure! Your donation will be used to partner with Team Hope In Motion* as our team travels to Guatemala in November to provide life-changing orthopedic surgeries.