Service Dog for Sienna Stokes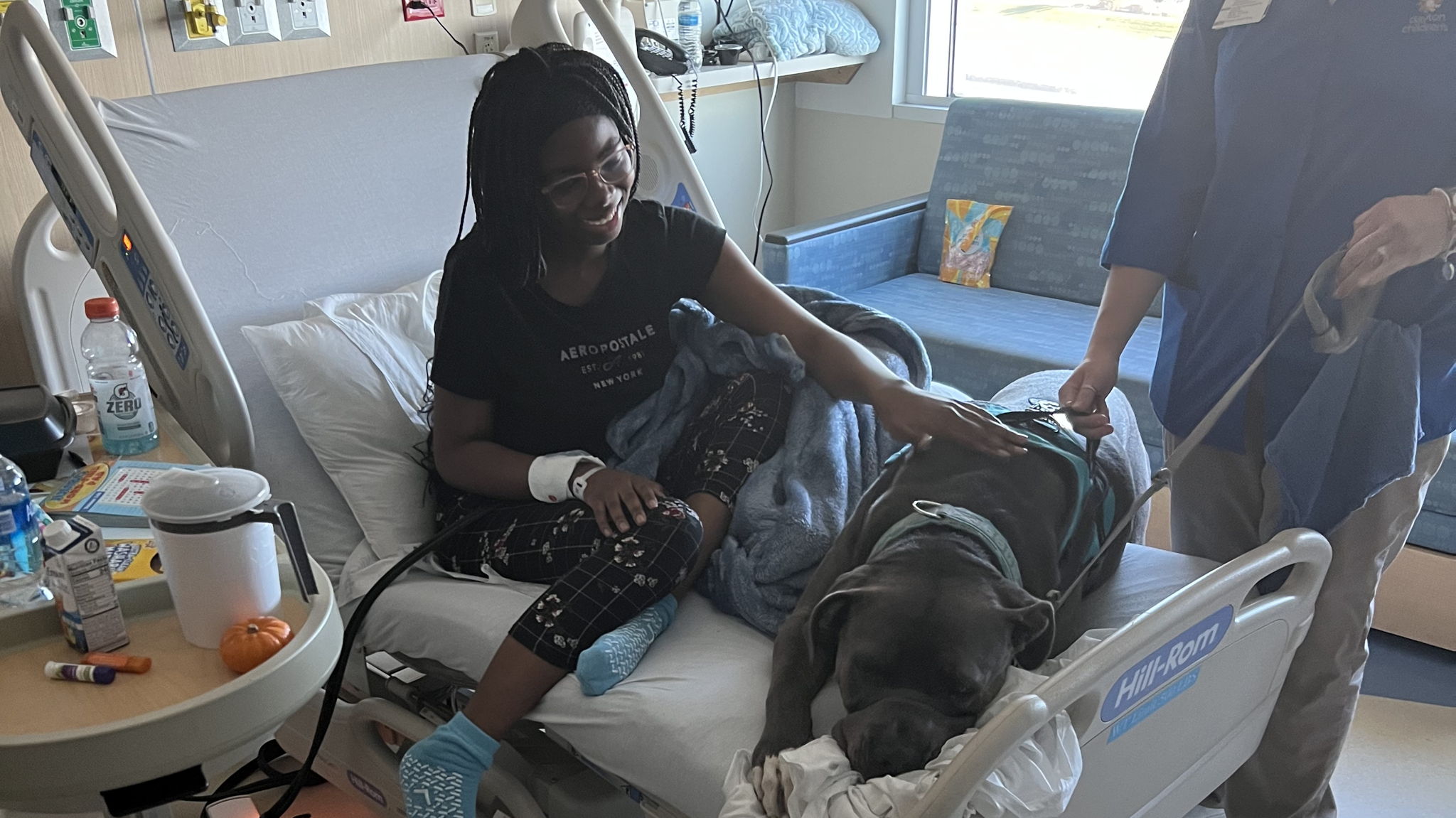 Courage can be contagious and hope can take on a life of its own
$1,155
raised by 14 people
$20,000 goal
Let me introduce you to Sienna, our spirited, ingenious, tenacious, sensitive, and willful teenage daughter. Sienna is struggling to manage her symptoms of POTS, CRPS, and EDS. She has had quite the ordeal, but she is strong and determined to persevere and live each day as normally as possible.
Our daughter's primary diagnosis is Ehlers-Danlos syndrome (EDS). She was also diagnosed with postural orthostatic tachycardia (POTS), complex regional pain syndrome (CRPS), and intracranial hypertension. The consequences of her daily activities are far-reaching. The random occurrences of either extremely high or low blood pressures and heart rates have prevented Sienna from attending a brick-and-mortar school in person since the sixth grade. She is now a junior in high school. Sensory issues are also problematic. Whenever she is in a particularly loud area or when she is exposed to fluorescent lighting for too long, she may develop headaches. The act of rising from a seated position sometimes affects her equilibrium. Simply standing or getting out of bed must be a deliberate endeavor.
Since Sienna's diagnosis, she has amassed an inventory of adaptive medical devices. She may not use all of these devices every day, but we have learned to keep all devices for future use. She has a wheelchair that we may use whenever walking long distances or for an extended period of time. She has a rollater to assist her when she may need extra mobility assistance, but not to the level of using her wheelchair. Due to subluxations in her joints, she has braces. She has a shoulder immobilizer brace as well as ring splints for her fingers. The knee and ankle braces are utilized most often to support her weak joints.
The cost of the service dog is prohibitive; therefore, we are reaching out to our loved ones and the wider community for assistance. In this case, we're collaborating with 4 Paws for Ability. They're the ones who will chip in to buy the puppy and put in the necessary two years of training. Consequently, we need to raise $20,000 No part of the money that is contributed to us is ever sent to us, but rather goes straight to them.
Many thanks for checking out Sienna's account! Our trip has been exhausting but ultimately worthwhile. Make a contribution to Sienna's service dog fund if you are able. Here is how you can help:
On this page, you'll find a donation button. 
Send a payment via check in the mail. Make sure to write Sienna's name on the memo line of the check and mail checks to:
4 Paws for Ability
207 Dayton Ave
Xenia OH 45385
As always, I appreciate your encouragement.
We think getting our daughter a service dog will help curb undesirable behaviors, give her more self-assurance, and make her feel safer. Via 4 Paws for Ability, Sienna has been accepted for a service dog. We're committed to raising $20,000 for the cause as part of this process.
For your aid getting us here, we sincerely appreciate it.
Renee Jackson and Jovean Stokes