Uplift Asian American Stories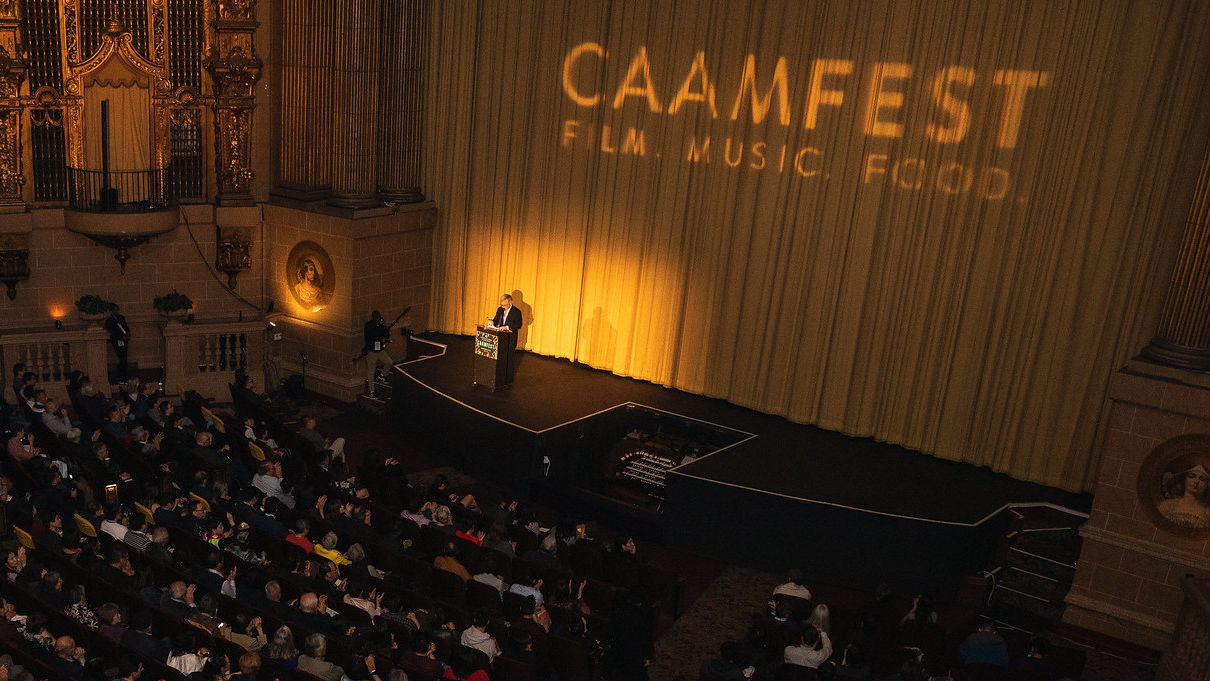 Support CAAM's legacy of amplifying the lived experiences and voices of Asian Americans.
$0
raised by 0 people
$5,000 goal
The Center for Asian American Media (CAAM) was founded in 1980 by a group of filmmakers, community leaders, and activists who understood that in order to uplift Asian American storytellers and ensure that our stories and voices were authentically represented, they had to take the lead. 42 years later, CAAM's legacy and continued commitment to change the narrative is a testament to those who believed we could change our world through purposeful storytelling and community engagement.

"I have been a CAAM fan since 2011, when I first attended the festival as an intern. It's been 10 years since, and I've managed to go every year that the festival has happened. Friends of mine say they look forward to my list of festival picks every year. It's an opportunity to see remarkable films that may not be available anywhere else for a long time, support emerging and established filmmakers, and be a part of the growing and supportive community of Asian American filmgoers and enthusiasts who are striving to see more of our stories on the screen." - Former CAAM intern
Our work is important, yet it is a significant undertaking -- we can only do this with help from people like you!  Your unrestricted, tax-deductible gift of any amount will sustain and strengthen CAAM's vital work in supporting filmmakers, presenting thought-provoking and compelling stories that illustrate the depth and complexity of the Asian American experience, and producing special initiatives that uplift Asian American voices.

Learn more about CAAM's impact below.

Public Media

Since 1980, CAAM has worked with the public broadcasting system to help develop and present compelling Asian American works to millions of viewers across the country and the globe. As a proud member of the National Multicultural Alliance (NMCA), CAAM is committed to bringing diverse programming to PBS. Over the years, these works have helped educate millions of people about the ever-evolving American experience.

Festival and Exhibitions

Our founding members also recognized the need for a platform to present their work with each other and the broader San Francisco Bay Area community. After much discussion and organizing, in 1982, CAAM presented the first annual Asian American International Film Festival, over three days at UC Berkeley's Pacific Film Archive. Many of the filmmakers who presented their work at that first festival have continued to contribute films to the growing canon of Asian American work.
Since our first festival, our programming has evolved and transformed in response to the changing needs and demographics of our community and is now the world's largest festival dedicated to elevating the Asian American stories and voices through film, music, and food programming. We are thrilled to celebrate the festival's milestone 40th anniversary with our long-awaited return to theaters, May 12-22.

Year-Round Community Programs

In addition to our annual CAAMFest, CAAM presents live, engaging public programs that amplify local Bay Area-based Asian American community-driven storytellers, and explore how art and storytelling can help produce progress, change, and equity through shared expression, empathy, and connection.
As the AAPI community has experienced heightened attacks and xenophobia since the onset of the pandemic, CAAM is committed to engaging our local communities and supporting a new era of sharing authentic, lived experiences of Asian Americans through creative forms of expression and storytelling. Asian Americans are at a crossroads in the fight for social and cultural equity, and we at CAAM are dedicated to building an inclusive future as the community heals and recovers. In this spirit, CAAM showcases the stories and works of diverse community-driven Asian American artists through indoor/outdoor and virtual programs to foster stronger connections within all communities and to further explore the state of Asian Americans in the Bay Area and beyond.
Talent Development and Filmmaker Support Programs

Nurturing emerging storytellers, supporting their work and professional development, and connecting them with fellow professionals and mentors is vital to fostering a thriving community of filmmakers dedicated to sharing our authentic stories and experiences.
Through our Fellowship Program, CAAM provides emerging and mid-career Asian American creatives with much-needed mentorship from an established professional in their field, resources to sustain their careers, and connections with peers and our public media, independent documentary, cultural, and institutional partners.
In 2018, we expanded our talent development programs to serve historically underrecognized Asian American filmmakers, partners, and communities in the American South and this year, to the American Midwest.
Your tax-deductible donation will uplift Asian American filmmakers and ensure that our stories continue to be shared and amplified.