Devonia Inman - Exonerated and Free After 23 Years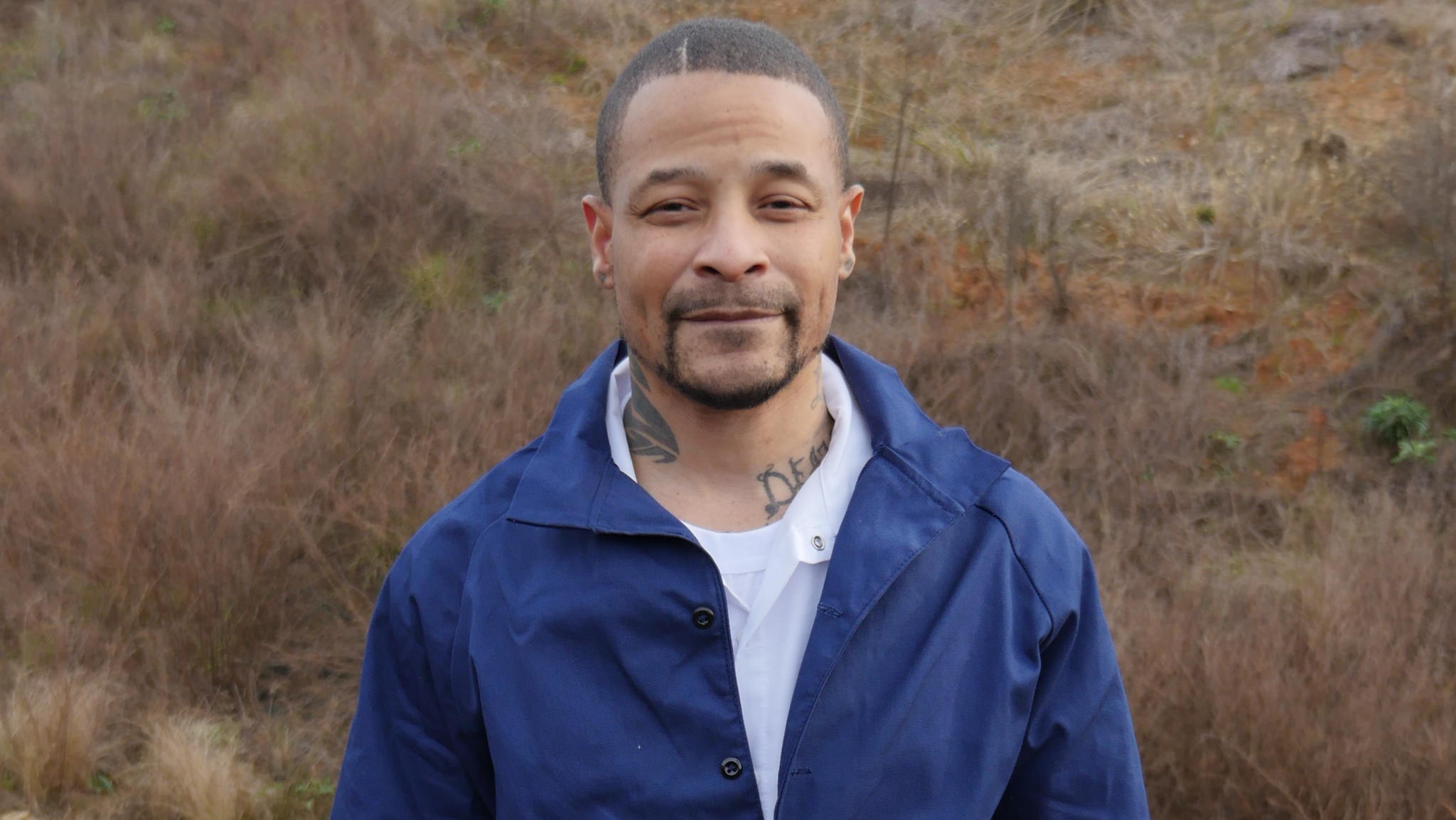 Help Devonia rebuild his life after spending 23 years wrongly imprisoned for crimes he didn't commit
$39,443
raised by 449 people
$50,000 goal
Devonia Inman is finally free, exonerated more than 20 years after being wrongfully convicted of a robbery and murder that he did not commit. On December 21, 2021, all charges against Devonia were formally dismissed and he walked out of Augusta State Medical Prison a free man. Devonia greeted loved ones, friends, and supporters, including his parents who flew from California to be there for his release.
In a 2001 death penalty trial, Devonia was convicted of the September 1998 armed robbery and murder of a Taco Bell manager in Adel, Georgia. There was no physical evidence linking Devonia to the crime and he had an alibi. After trial, three of the four key witnesses against Devonia said they lied on the witness stand because they had been pressured and coerced by the police. The fourth witness – a newspaper delivery person – was paid $5,000 for purported eyewitness testimony that was directly contracted by another newspaper delivery person who was with her at the time.
Years after Devonia's trial, Georgia Innocence Project took on Devonia's case and secured DNA testing on a homemade ski mask found in the victim's car after the Taco Bell murder. The DNA on that mask matched one person – a man (H.B.) who was later caught with a very similar homemade mask, and who is now serving life in prison without parole for murdering two people while Devonia Inman sat in jail awaiting trial on the Taco Bell murder.
Many people and organizations fought for Devonia over the years, including his family, attorneys from the Troutman Pepper law firm, Georgia Innocence Project, and Jessica Cino. Reporters from the Atlanta Journal-Constitution and The Intercept created in-depth podcasts about the case, and Sundance TV featured the case in the premiere episode of their true-crime series, "It Couldn't Happen Here".
Finally, in November 2021, a Judge granted Devonia Inman's habeas corpus petition, which asserted innocence and constitutional rights violations. After the Georgia Attorney General's appeal window closed, the local district attorney quickly moved to dismiss the underlying charges and fully exonerate Inman. Twenty three years after he was imprisoned for a crime he did not commit, almost eight years after a court first heard DNA evidence of his innocence, and two years after Georgia Supreme Court justices urged Georgia's Attorney General to "Let Justice Be Done," Devonia Inman is finally exonerated and free!
Devonia is reuniting with his family and plans to rebuild his life in Sacramento, California, close to where his parents now live. He is eager to get a job, find a place to live that he can call his own, and make up for precious time that was taken from him. Unfortunately, Georgia is one of 13 states that does not currently have a statutory compensation law, which would provide financial relief for years lost to wrongful conviction. Without one, exonerees like Devonia can be left on their own, with virtually no support from the State, to rebuild their lives.
With that in mind, this personal fundraiser is a way to help Devonia get back on his feet. With your support, Devonia can use these funds to establish medical care, rent an apartment, and support himself and his family long-term.
ALL funds raised on this MightyCause fundraiser will go directly to Devonia Inman and his immediate family and are not tax-deductible.
If you have any questions or concerns about this, please feel free to contact Georgia Innocence Project Program Manager Mike Coszalter at (404) 373-4433.
A personal fundraiser by
Georgia Innocence Project