Food Security Fundraising
Help Pacific Pantry & Mobile Market continue to provide nutritional resources during funding gaps.
$655
raised by 6 people
$60,000 goal
OUR STORY
The Del Norte and Tribal Lands Community Food Council has experienced significant growth in recent years. What started as a small food pantry has now evolved into a fully-fledged food bank, equipped with expanded resources and capabilities to better serve our community. We also launched a mobile pantry that brings the nourishment and support of our services directly to Gasquet, Klamath and Smith River. With this transformative expansion, we are breaking down barriers and ensuring that no one in our rural community is left behind. We are making sure that all DNATL families have access to the fresh, healthy, nutritious food they need and deserve. Our choice-based model allows clients to select the foods they wish. This creates a dignified experience for clients, allows for cultural and dietary food needs to be met, and minimizes food waste.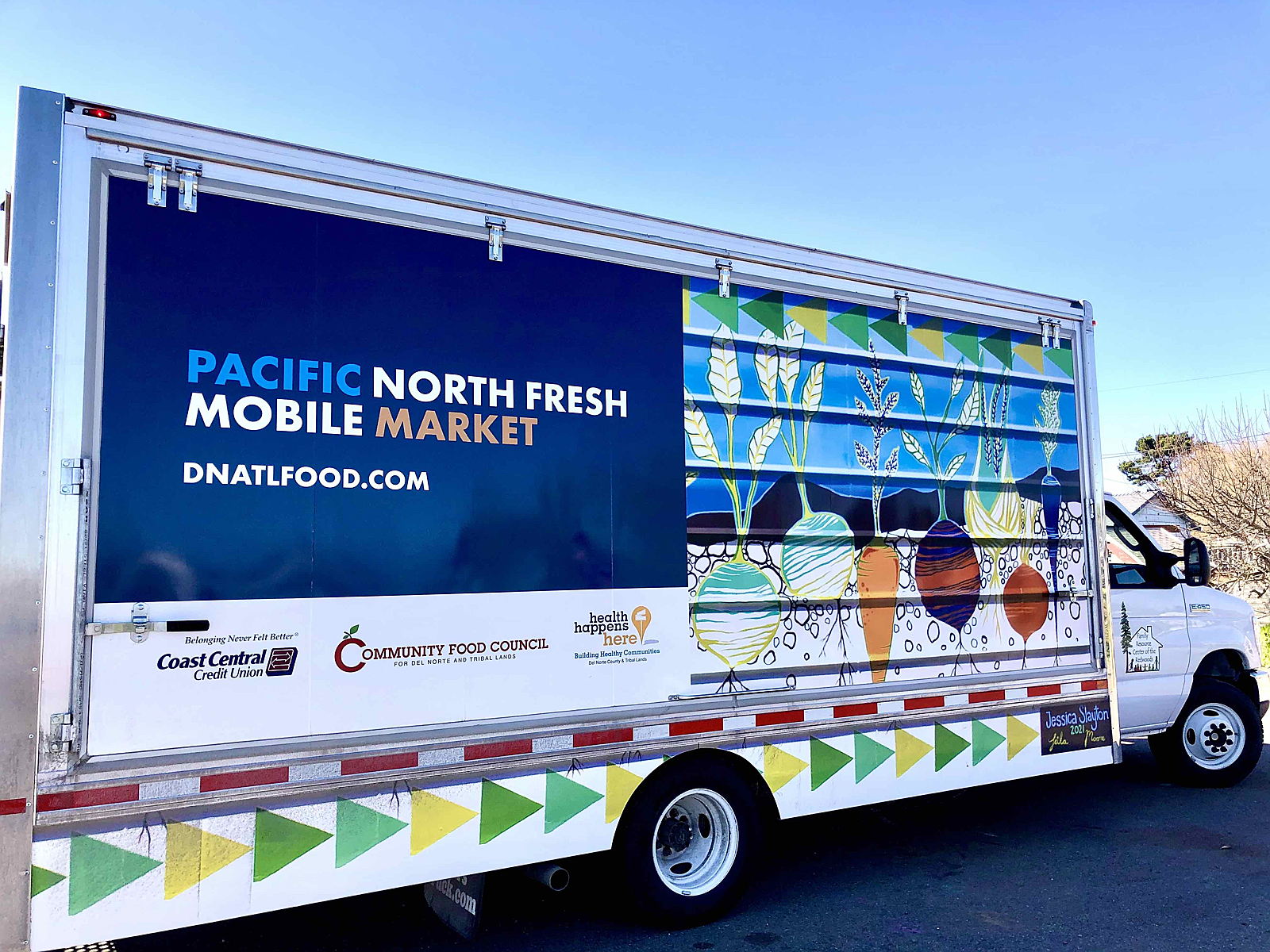 WHY IT IS IMPORTANT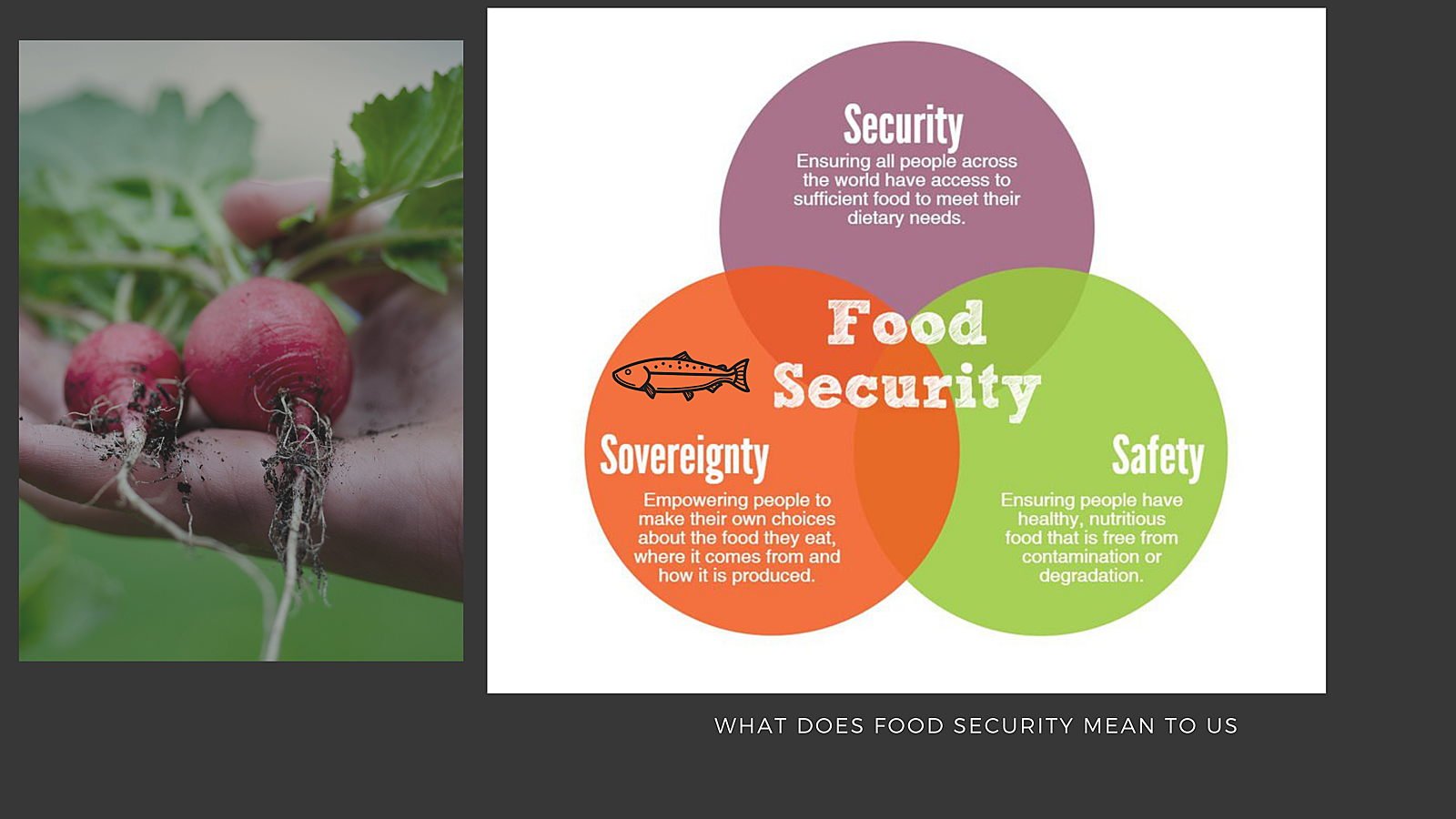 Food security means reliable access to nutritious, culturally relevant food for all people to live an active, healthy life. During the pandemic, families and individuals experienced an increased financial burden and decreased access to food as they navigated layoffs, lost of jobs, children home from school, and supply challenges at grocery stores. While we consider ourselves in the recovery and resiliency phase after the crisis of the COVID-19 pandemic, many of our community members live in a chronic state of emergency. All of us have felt the effects of inflation; the rising cost of food this year is an emergency all on its own. Important supplement food benefits that were distributed during the pandemic also ended in April, and we immediately saw an increase in families needing our support. 
WHO WE SERVE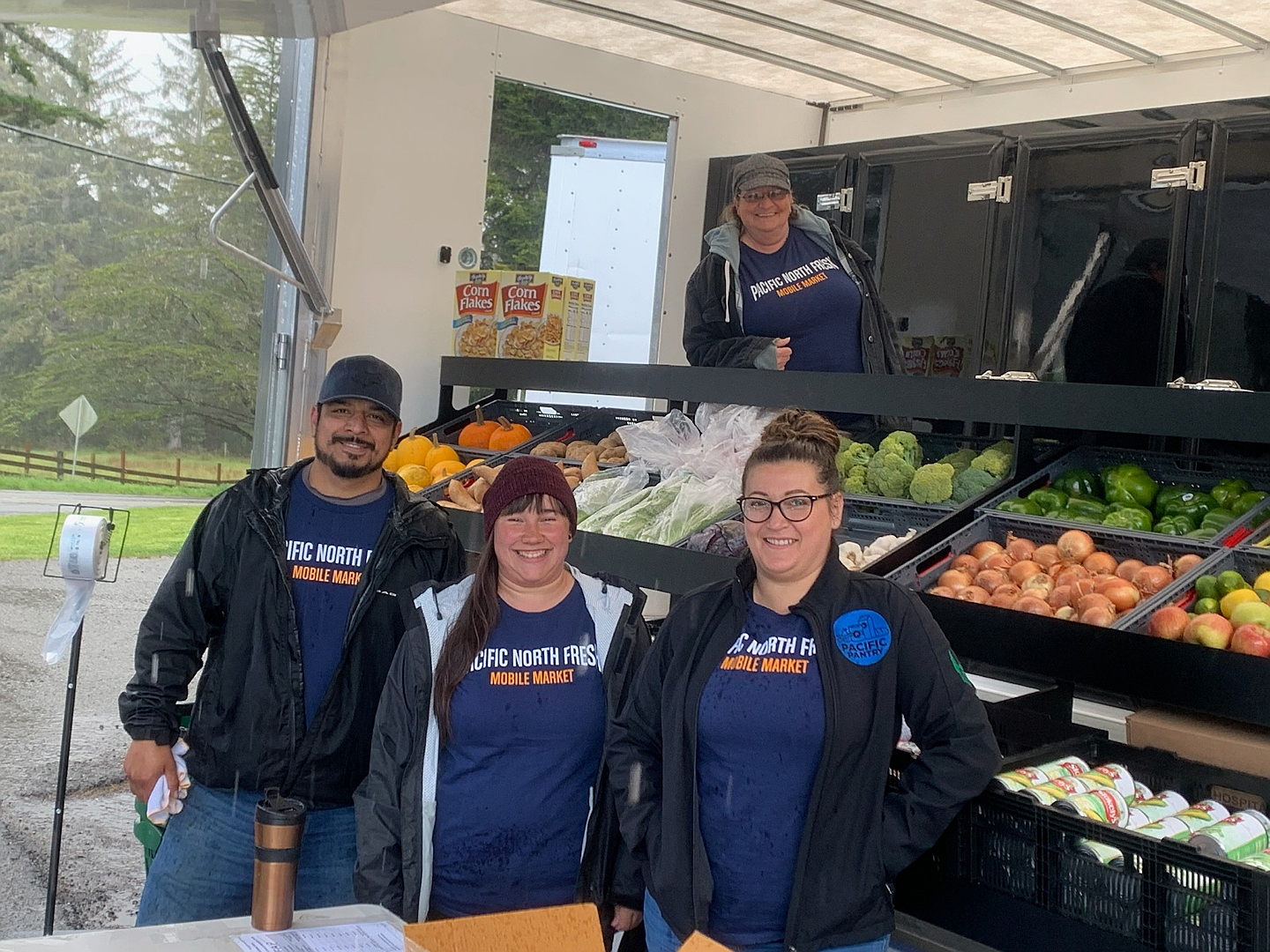 Our pantries mainly serve low and moderate income clients, with 99% of our clients living below  80% of the federal poverty level.  Pacific Pantry & the Mobile Pantry has proven to be an asset to the community, filling a need for increased access to quality food for low-income residents. Over the past couple of months, we have seen an influx of new clients and our distribution numbers have been on the rise. 
HELP FEED OUR FAMILIES
The Pacific Pantry and Mobile Pantry are funded by  Community Development Block Grants (CDBG) through the City of Crescent City. Due to a gap in the City's CDBG grant cycles, we will need supplemental funding between January and June of 2024.  We've done this before!  From November 2019-December 2019 we launched a fundraising campaign that helped us raise $30,000. 
It takes approximately $12,000/month to keep our pantry stocked. We still need your help while we navigate the difficult world of unstable grant funding. Please help us to work at our top capacity and serve all member of our DNATL community.
HEALTHY OPTIONS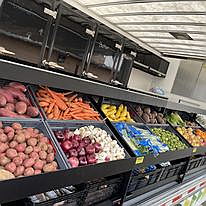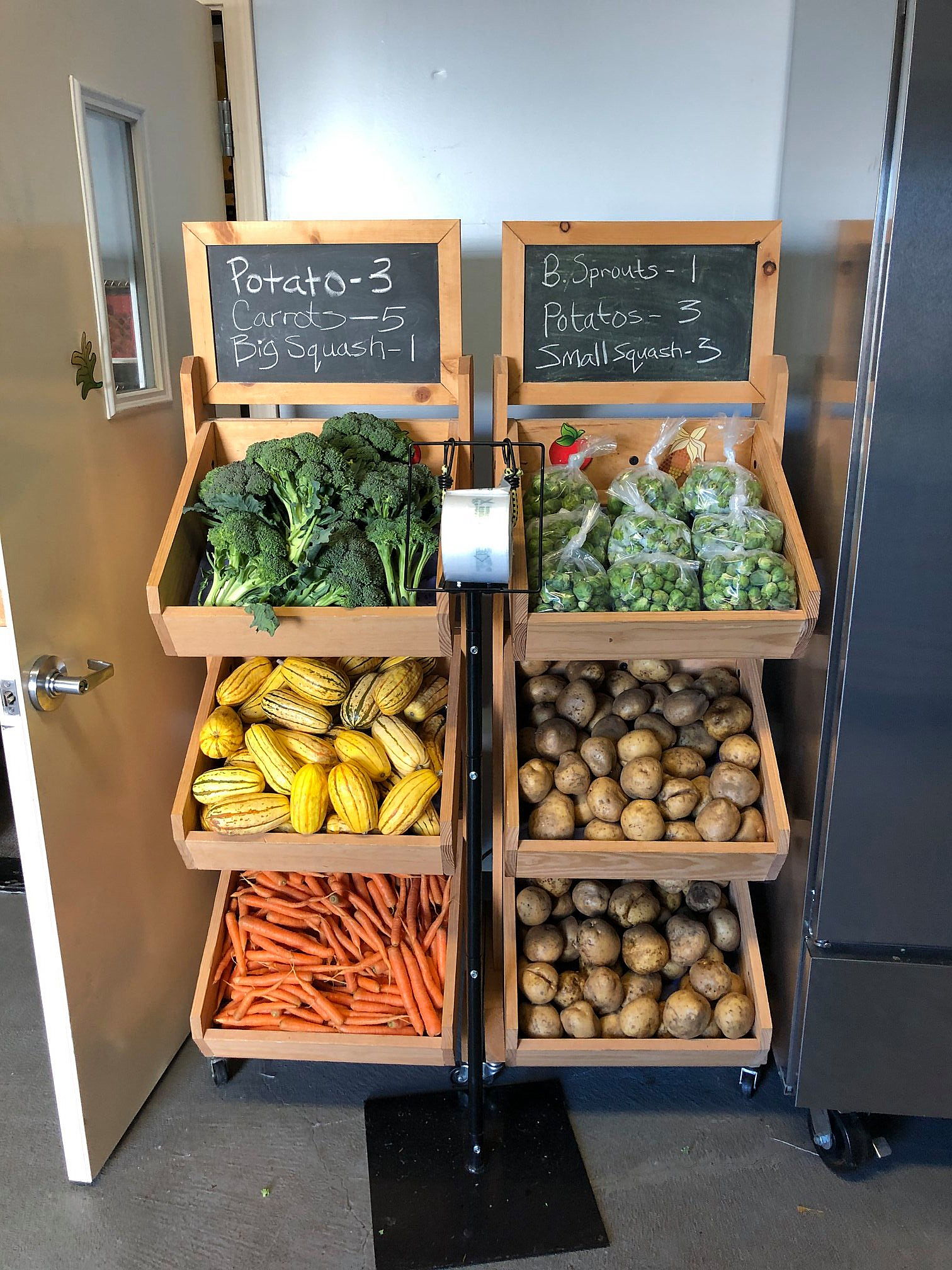 At Pacific Pantry, we source local and organic foods whenever possible, supporting local producers while delivering healthy food to our clients. When possible we carry locally caught fish, Rumiano's cheese and butter; Alexandre Farms milk, eggs, & yogurt; Ocean Air Produce; Woodhaven & Prairie Companion meat; produce grown in Taa-'at-dvn Chee-ne' Tetlh-tvm' community food forest, as well as products from other local producers and community members. Buying local provides healthy, nutritious foods to our clients while also supporting our local businesses. 
$25 TO SUPPORT LOCAL FOOD BEING PRODUCED AT OUR OWN FOOD FOREST
The DNATL CFC prioritizes being able to source local, nutritious food for our pantries, and what better place for that food to come from than our very own Food Forest. Consider donating to support locally produced food. $25 covers one hour of planting or harvesting time, which can turn into many pounds of local produce! For example, 50 heads of lettuce may be harvested in one hour. 
$50 TO SUPPORT A FAMILY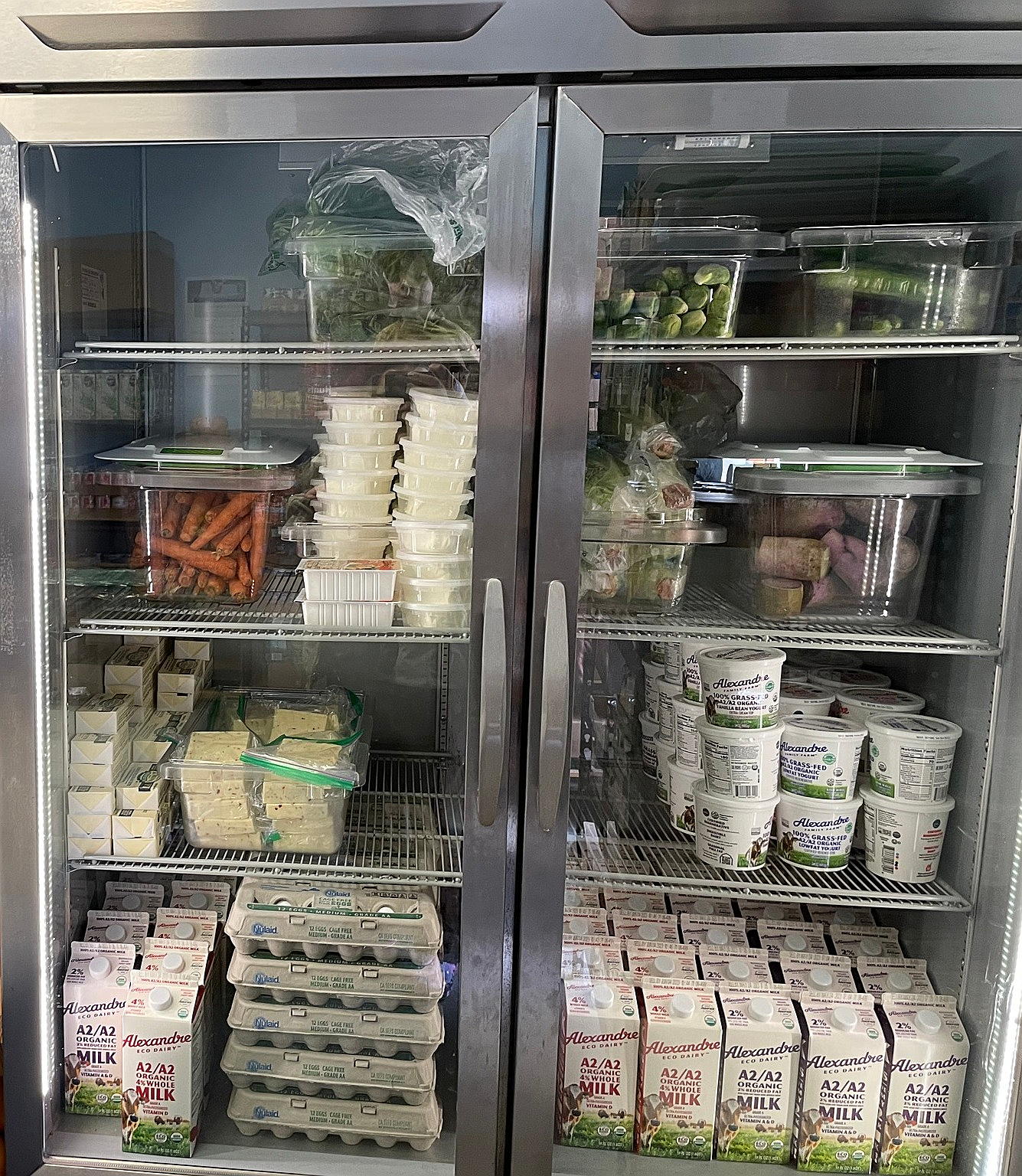 Households are able to visit the Pacific Pantry once a month and choose a number of items based on household size. It takes approximately $50 to cover the food for a family of 4 visit to the pantry.  Please consider sponsoring the food for families as a one time donation or as monthly donation.
$75 TO SPONSOR A LOCAL PRODUCER TO SELL TO OUR PANTRIES
We work hard to support our local food economy, and buy first from local producers wherever we can. The up front admin costs, for example an egg handler's certification, can be a barrier for new producers. Donate $75 to sponsor 1 new producer being able to sell to our pantry!