Swing Back: Giving Culturally for Harlem Youth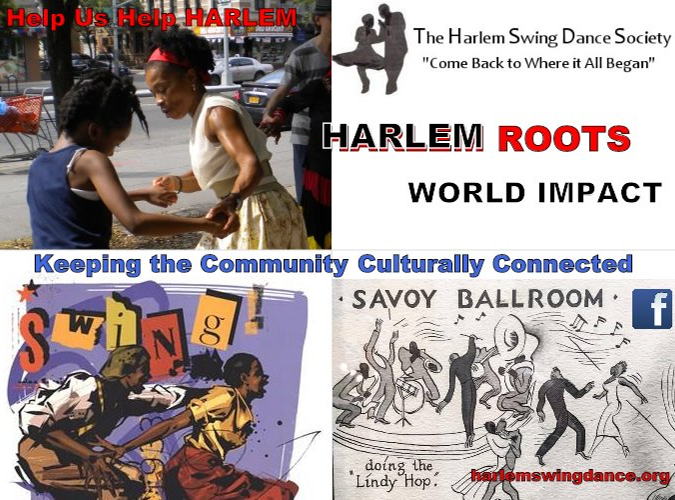 The Harlem Swing Dance Society preserves Swing Dance & Lindy Hop Culture: Our next goal is Harlem Youth reconnecting with their dance roots!
$2,715
raised by 14 people
$4,000 goal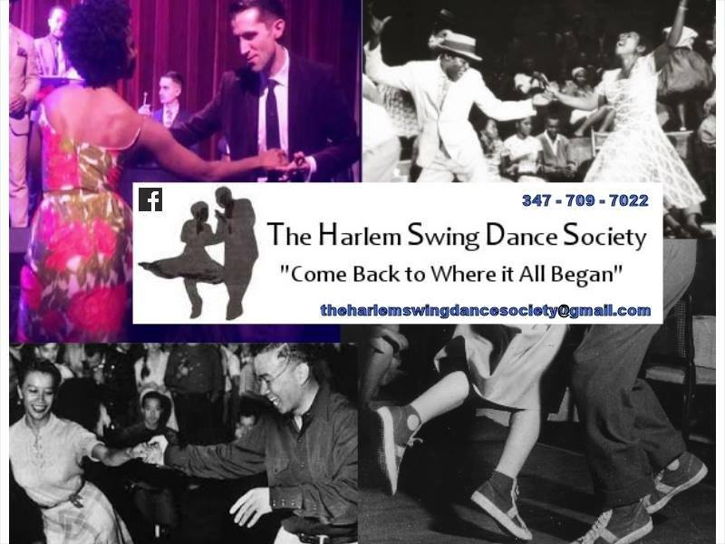 Culture - Dance - Jazz - Lindy Hop - SAVOY - Swing
Did you know that Harlem's most famous dance is near 90 years old and is still danced all around the world by all ages and races from Sweden... to Mexico... to Mozambique?
Did you know that although the world famous Lindy Hop dance culture originated in Harlem, there is very little Lindy Hop and/or Swing dancing promoted and/or danced in the Harlem community?
Did you know that there are Swing Dance and Lindy Hop competitions all over the country - and the world - and that Harlem is not represented?
The missing link in this picture is Harlem - especially Harlem Youth.
This can change with your help.
________________

Harlem Youth are at risk of losing their cultural identity with this world famous dance art form. With your assistance The Harlem Swing Dance Society can inspire and empower Harlem Youth through the excitement of learning about Harlem's Signature Cultural Dance the Lindy Hop - and then making it their own! This will boost their confidence and also spark interest to partner dance socially, while implementing their dance techniques.
The Harlem Swing Dance Society (THSDS) is the premier Harlem organization dedicated to spearheading the important impact of Harlem's Dance Art legacy of the Lindy Hop and Swing Dancing. We do this by FYI Sessions in Schools, Dance Performances, Dance Socials, Community & Health Fairs, Museum and Interactive Youth/Family programs.
Our most exciting and needed component is our Youth Program to get teens and tweens back into the swing of things: This energetic and fun cultural dance style allows them to fuse their current movements and music. With your needed support we can broaden this outreach by going into public libraries and other locales to do teen dance workshops and programs. Youthful instructors are being used to showcase and motivate Harlem teenagers to take this art form to new heights and a new generation!
Harlem preservation efforts of The Harlem Swing Dance Society include documenting and interviewing those who danced at Harlem's legendary Savoy Ballroom, the Apollo Theater... and at the Savoy Manor. Harlem Dance Legends such as Norma Miller, George Sullivan, Beatrice Pierce, Sugar Sullivan, Sonny Allen and others participated in the legendary Harvest Moon Ball Contest that started in 1935 and continued till the late 1980's. Their extraordinary experience of being at Madison Square Garden, dancing in front of a crowd thousands will never be repeated...
Of great importance is what happened after the Savoy Ballroom closed in 1958: Flame Keepers such as Mama Lu Parks with her dancers continued to entertain and promote this culture. In Harlem they made the rounds, and all over the world they traveled! Many of her dancers - The Parkettes, The Savoy Lindy Hoppers and The Lou Parks Dancers - are alive to tell this rich history. AND many of them participated and won at the annual Harvest Moon Ball competition!
These remaining Harlem Dance Icons who were at the Savoy Ballroom, The Savoy Manor, Smalls Paradise... and who danced with Mama Lu Parks' dance groups.... and who participated in The Harvest Moon Ball contest are essential in telling their firsthand stories to Harlem Youth.
This alone would be priceless memories for young people to hear - and for The Harlem Swing Dance Society to record.
Join us: We'd love for you to help us in making 21st Century Harlem History! All funds go 100% back into the Harlem community so The Harlem Swing Dance Society can fulfill their mission. The exciting rebirth and re-innovation of this historical and cultural dance art form with Harlem Youth will take place with your kind end of the year tax deductable donations.
"Come Back Home to Where it all Began..."
SWING BACK