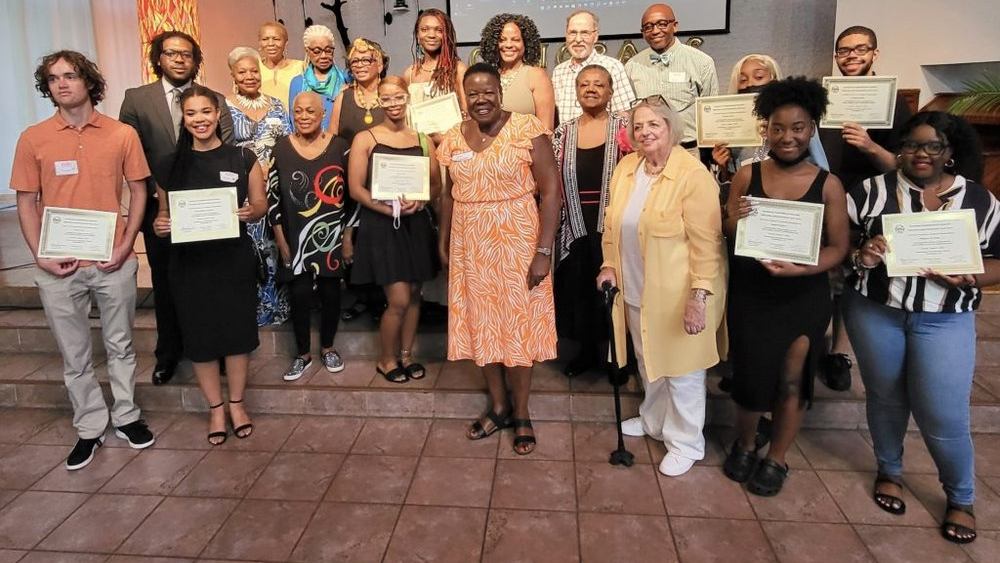 $27,349
raised by 77 people
$100,000 goal
The SWNA Scholarship Program is managed by the Southwest Neighborhood Assembly's Education and Scholarship Task Force (ESTF).  The Program began in 1974 as a humble initiative when residents from River Park Cooperative raised funds to provide scholarships to several low-income youth in the surrounding community.  The following year, The Scholarship Program became a part of SWNA, a 501 (c)(3) non-profit organization.
Over the past almost five decades, community support has helped 261 neighborhood youth achieve their educational goals by providing scholarships to help defray the cost of tuition, books and other related expenses.  Some recipients were first-generation college students and received scholarships from their freshman to senior year.  Some have achieved advanced degrees that allow for successful careers.
Since inception, the Scholarship Fund has awarded more than $582,000 to 261 neighborhood youth. In 2022 the program awarded $67,000 to 32 Scholars.
The scholarship fund is open to residents in the 20024 Zip Code who wish to pursue, or is pursuing, any course of study at any accredited undergraduate or post secondary technical institution.  The scholarship committee reviews the applications and conducts verification checks.  Applicants are judged on a number of factors including acceptance to college or university, scholastic achievements, financial need, letters of recommendation from teachers or school administrators, community involvement and presentation. 
Help us start out this important year by making sure every aspiring high school graduate who would like to move on toward higher education is able to do so.
Checks can be mailed to:
Southwest Neighborhood Assembly
Attn: SWNA Scholarship Fund
PO Box 70131
Washington, DC 20024