Tour de Streets: Winter Edition along the Network!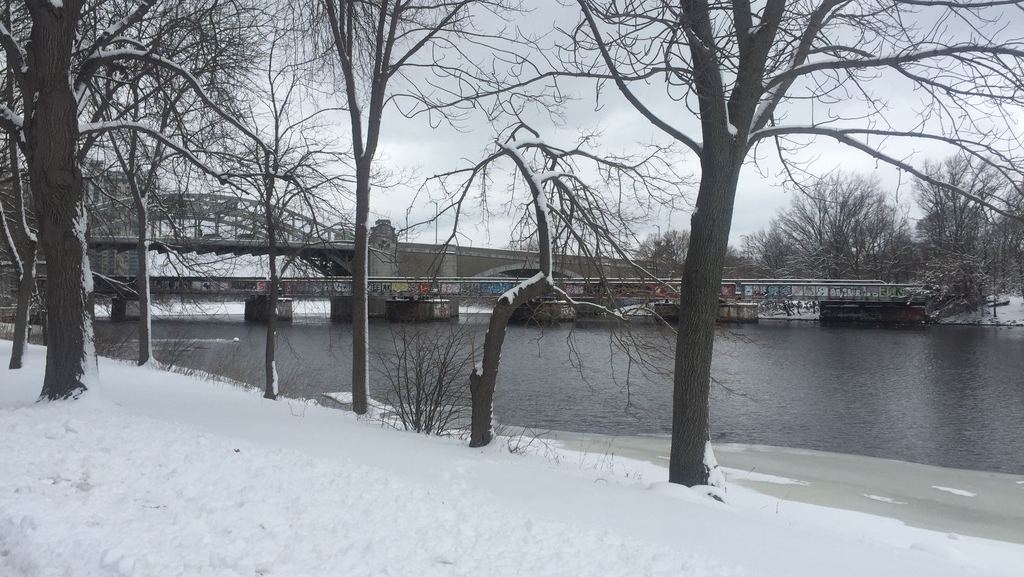 Join me in supporting LivableStreets for their 16th anniversary!
$2,267
raised by 4 people
$1,600 goal
Winter along the Emerald Network has a magic all of its own! And all winter long I'll be exploring the Emerald Network, scoping out my favorite things: Greenway connections and Flour!
Ever wonder how our handful of staff does all this work around Boston? Well, it's because we get plenty of sustenance from our local cafe/bakery: Flour! 🧁🍪☕️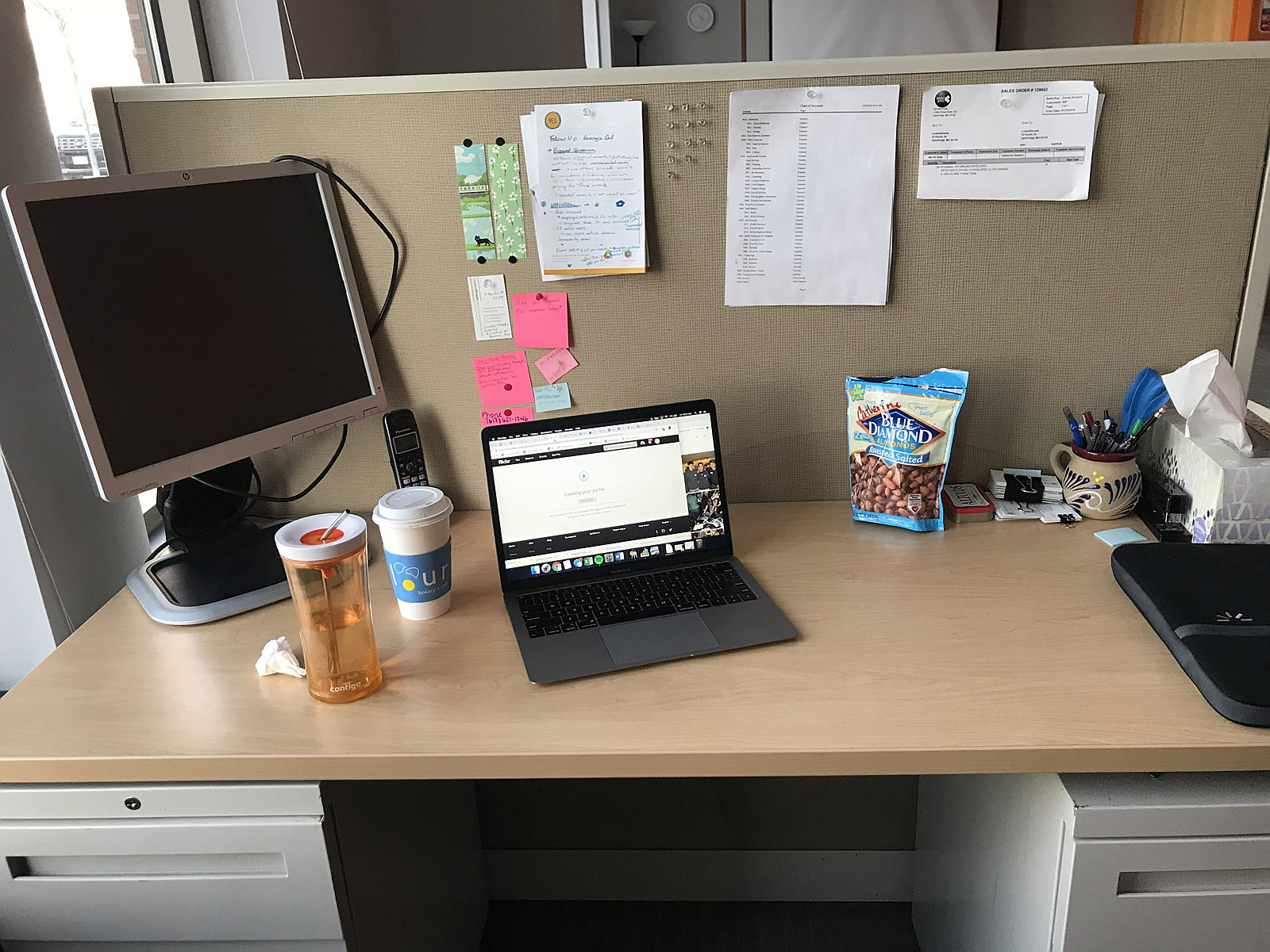 Staff fueling up with some Flour
Sandwiched between two Flours at our office, LivableStreets staff are obsessed with Flour. We love to walk and bike to get our pastries and hot chocolate -- and the Emerald Network makes it easy for us to do so. 🚴🏾‍♀️
There's nothing more nostalgic or warm than walking through the winter lights, with the snow crunching underneath you with a warm beverage between your gloves. In this Tour de Streets Winter Edition, we want you to feel the same way, by walking and biking along the Emerald Network on your favorite greenway paths and checking out all the projects we have underway.
Be sure to stay tuned all month long as we explore the Emerald Network during our winter walks, sharing our favorite treats, photos, and projects along 200 miles of the Emerald Network in metro Boston.
Please consider supporting the Emerald Network and my work by contributing to my fundraiser! Don't worry, your donations won't be for my flour habit -- they will help to fund a new Emerald Network project manager position to expand our reach (I'm only one person and can only be in one place!),but I'll keep you updated on how I'm using the Emerald Network to get my flour fix, and give you tips on my favorite items on the menu for you to try.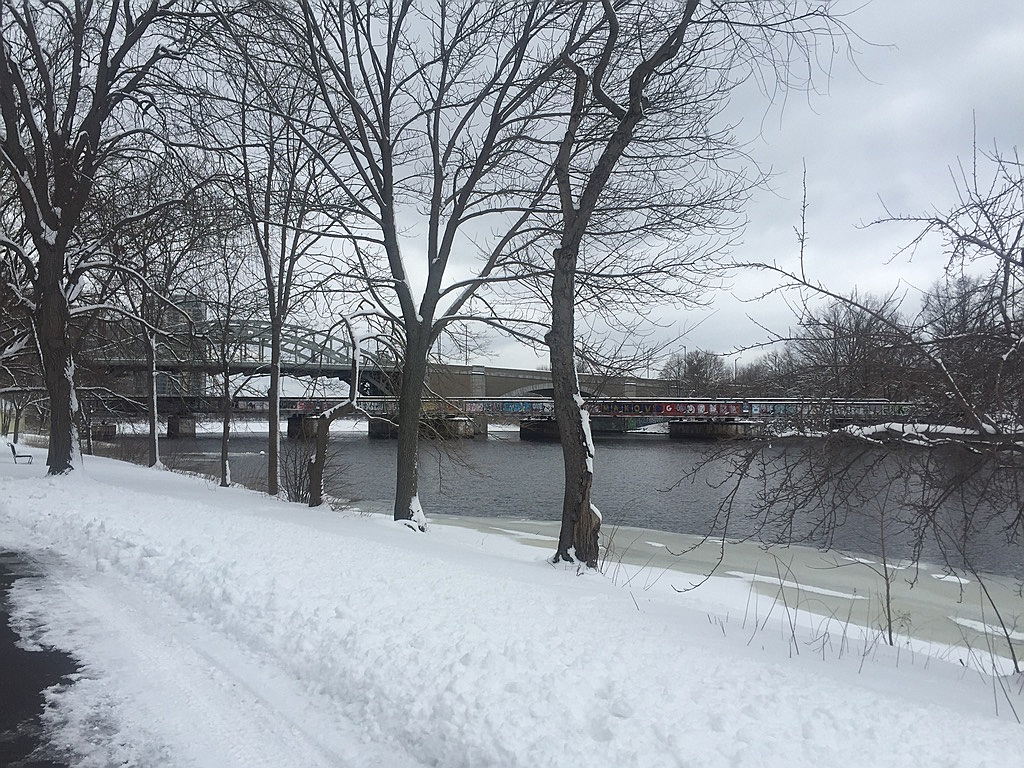 Walking towards the Grand Junction along the Charles River on my way to Flour on Erie Street!
We do hope you share this activity with our hashtags, #TdSWinterWalks and #TourdeStreets, with your friends and flour on social media and share what we're up to! With you sharing on social media and in person, we should be able to raise enough money to hire a project manager so we can talk about projects over hot chocolate!
Best,
Ambar
Here's how to participate:
Donate below! -- Every little bit helps!
Share my fundraising page with family and friends on social media and IRL -- and be sure to tag LivableStreets and use #TourdeStreets2021.
Start fundraising and create your own fundraising page. Click

here

for instructions.
❄ Join Us for walks around the Emerald Network this winter, which will be updated on this page all month!
P.S. For every $500 raised, I'll share my favorite places across Boston that keeps me warm!
Photos by Andy Robinson, Catherine Gleason, and Ambar Johnson