Tank, Tiny, Jackson and Domino needs loving homes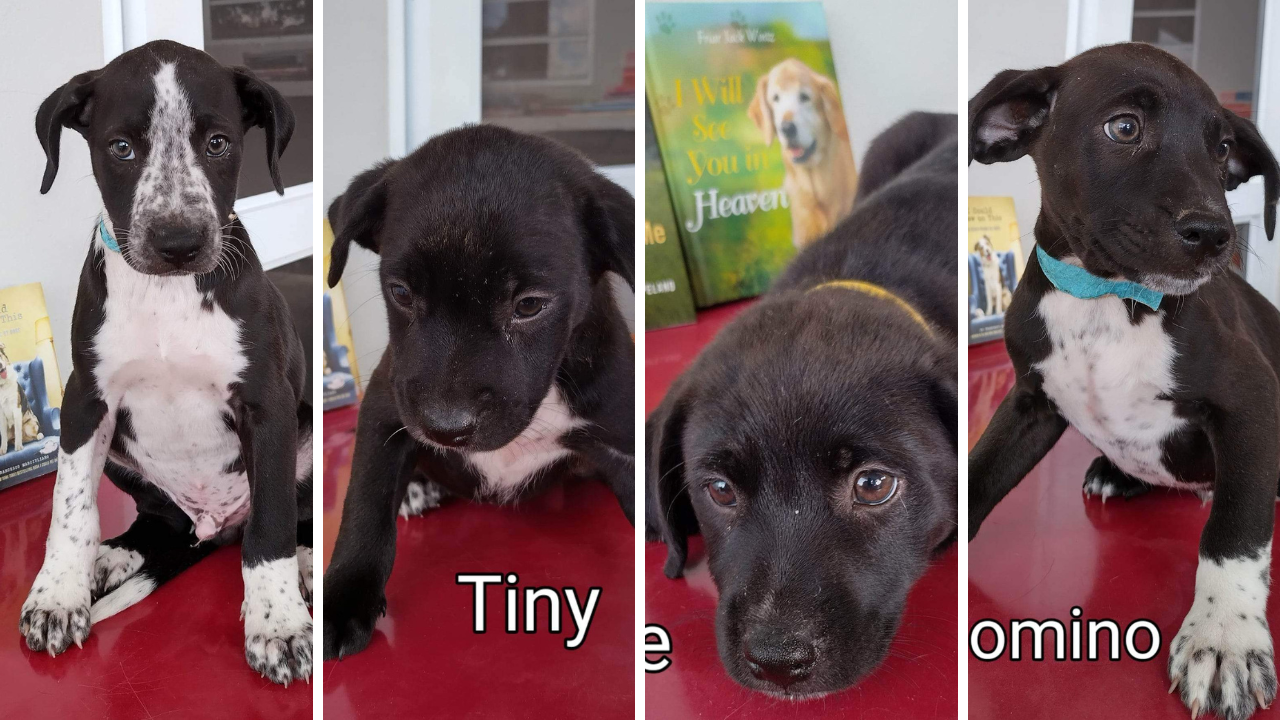 These four puppies are the last of their litter in need of adopters.
$750
raised by 7 people
$1,250 goal
These adorable puppies -- Tank, Tiny, Jackson and Domino -- were born just after Thanksgiving. Their mom was living on the streets of Puerto Rico and a local took her in. She gave birth to 10 puppies, and her caregiver was able to find homes for six of the puppies in Puerto Rico. But there are still four puppies without adopters. We know we'll be able to find loving homes for these remaining four, but we need help covering the costs of vetting and transporting them. Can you pitch in?