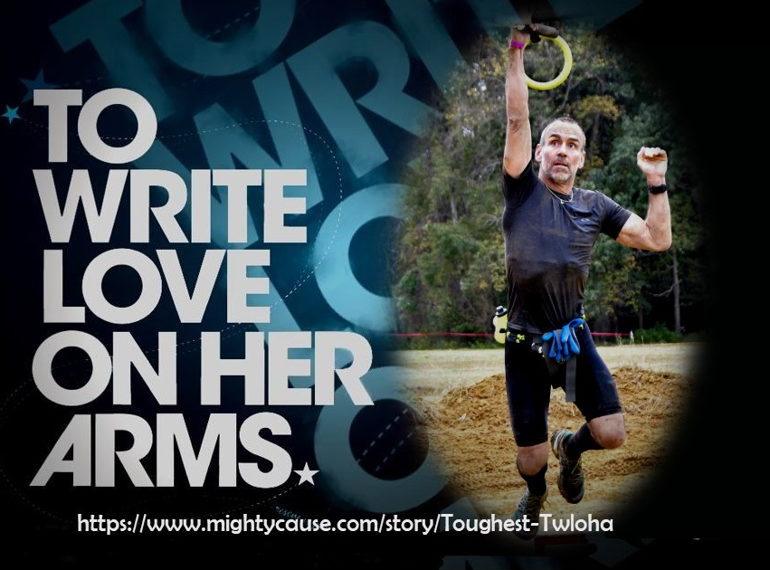 Mental health is an issue that is far too important for us to ignore . . .
$300
raised by 6 people
$5,000 goal
As I experience pain and suffering in my racing and training, I can make it stop anytime I want. As a result of mental illnesses some people as they experience life don't have that option, their pain and suffering goes on 24 hour a day, 7 days a week. Let's help to bring a message of hope to these people.
I have seen first hand the devastating effects that mental illness can have on people and the loves ones that surround them. The time has come for us to stop ignoring theses issues and to take real steps to get people the help that they need.
Once again, I want to use my racing and training as an opportunity to raise money for To Write Love on Her Arms a non-profit movement dedicated to presenting hope and finding help for people struggling with depression, addiction, self-injury, and suicide. TWLOHA exists to encourage, inform, inspire, and also to invest directly into treatment and recovery. 
I will be participating in the Toughest Mudder East on May 18th-19th. A 12-hour race that begins at 8pm and ends at 8am. The vast majority of the event will be taking place in the darkness of the night. I believe that this is an interesting metaphor for the darkness associated with depression and other mental illnesses. While this might be a demanding race, it is not nearly as difficult as living with the effects of mental illness. I have the option to stop and withdrawn from the pain any time I want, others don't have that luxury.
You can follow me and my training as it progresses at on Instagram at  @Lifeisanobstaclerace

For TWLOHA this is where it all began . . . 
It started with a story . . . 
Renee is 19. When I meet her, cocaine is fresh in her system. She hasn't slept in 36 hours and she won't for another 24. It is a familiar blur of coke, pot, pills and alcohol. She has agreed to meet us, to listen and to let us pray. We ask Renee to come with us, to leave this broken night. She says she'll go to rehab tomorrow, but she isn't ready now. It is too great a change . . . Read the story
But it was more that just a story. From those humble beginnings a movement was born and has grown.  
This fundraiser supports
Twloha Inc
Organized By Don Burger