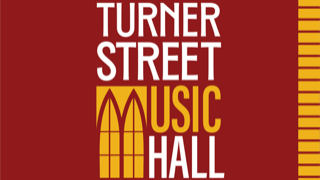 Your support is a vital component to providing music and cultural programming for our community!
A concert hall with exceptional natural acoustics, located in Wrightstown, Wisconsin, Turner Street Music Hall presents music and cultural programming serving residents and artists of the Lower Fox Valley and beyond.  
Profits generated through programming are reinvested into Turner Street Music Hall and the community it serves.
Thank you for your donation!  Your financial support is vital for reaching Turner Street Music Hall goals:
To cultivate community for audiences and artists by providing space and programming for musical, cultural, and educational activities. 
To develop programming appropriate for the natural acoustics of the hall.
To re-vitalize and sustain the iconic 1911 brick and limestone church and it's unique character and history.
You can make a contribution to Turner Street Music Hall through this Mightycause site, or by sending a check payable to:
Create Wisconsin, Box 1054, Madison, WI 53701-1054.  
Please include a note indicating that the contribution is for Turner Street Music Hall.
For more information about sponsorship or donation opportunities, please  visit our website at www.turnerstreetmusic.com/support/ or contact: 
Walter Croll, Executive Director 
walter@turnerstreetmusic.com 
Phone: 920-532-1166 | Cell: 920-857-4475