World of Support- Lea Parker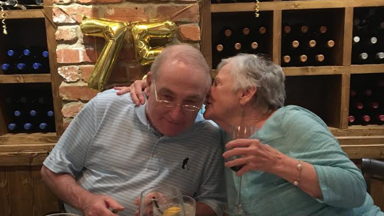 Join us for our 5th annual virtual fundraiser World of Support!
$3,001
raised by 25 people
$2,500 goal
Hi friends!
If you are stopping by my page, then you likely know my story and what Mended Hearts, Inc. means to me!  If you are new here, heart disease has affected me and my family for generations. I learned of my congenital heart defect as an adult and had open heart surgery in 2016 to replace my aortic valve and repair an aneurysm. It was a scary time - one that I navigated with the help of my friends and family --  and a peer support organization called Mended Hearts. 
The more I give to this amazing organization, the more I want to give!  I still visit heart patients in three area hospitals each week and try to make every heart family feel a little better about what's ahead. Heart journeys are not easy and they often take unexpected twists and turns. I found that the better educated I was about heart disease, the more confident I felt about my future. 
That is why I visit in the hospital and give educational materials to heart patients and families every week.  Because of the amazing information supplied by MHI, patients and families have better conversations with their health care providers, ask better questions, and are able to advocate for themselves.  The materials are shipped to the hospitals at no charge, and delivered to patients by Accredited Visitors just like me. 
If you can find it in your heart, please consider donating on my fundraising page so that I may continue to deliver quality information to heart patients and families. Even a $25 donation will provide 5 families with comprehensive literature and information on how to receive support during the difficult times ahead. And lastly, if you know of a friend or relative who may need help coping with heart disease, please reach out to me. It is not only the MHI mission, but my personal mission as well: "To inspire hope and improve the quality of lives of heart patients and their families through ongoing peer-to-peer support, education, and advocacy."
With love and gratitude,
Lea