Fund Drive for Jam Camp West
Transform A Life Through Music by providing financial aid to low-income Jam Camp families.
$3,240
raised by 30 people
$15,000 goal
How Has Jam Camp West Impacted Lives?
Update posted 6 years ago
Here's how! Enjoy this quick slide show sharing a little bit about Jam Camp West, what we've been able to accomplish over the last 10 years, and how you CAN Transform a Life Through Music!
All proceeds will help send 25% of our camp population (ages 10-15) to Jam Camp West 2018 by providing financial support to low-income families. Proceeds also help keep tuition accessible for all  regardless of cultural or economic backgrounds.
YOU CAN TRANSFORM A LIFE THROUGH MUSIC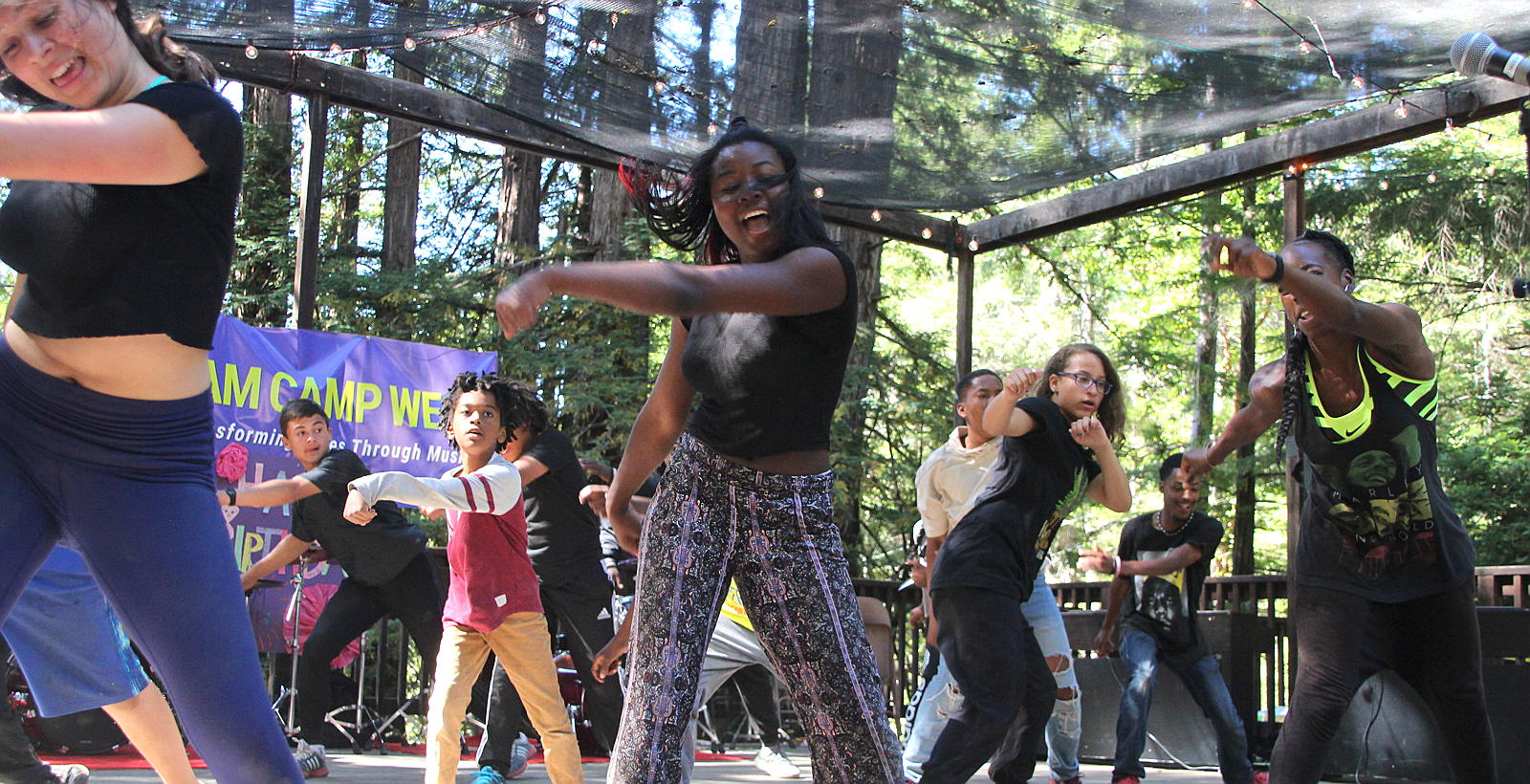 Jam Camp West, a project of Oakland based non-profit Living Jazz,  is an exciting, creative and fun seven-day (6-night) music, dance and vocal program held in the stunning redwoods of Loma Mar, Northern CA (only 1 ½ hours drive from the Bay Area).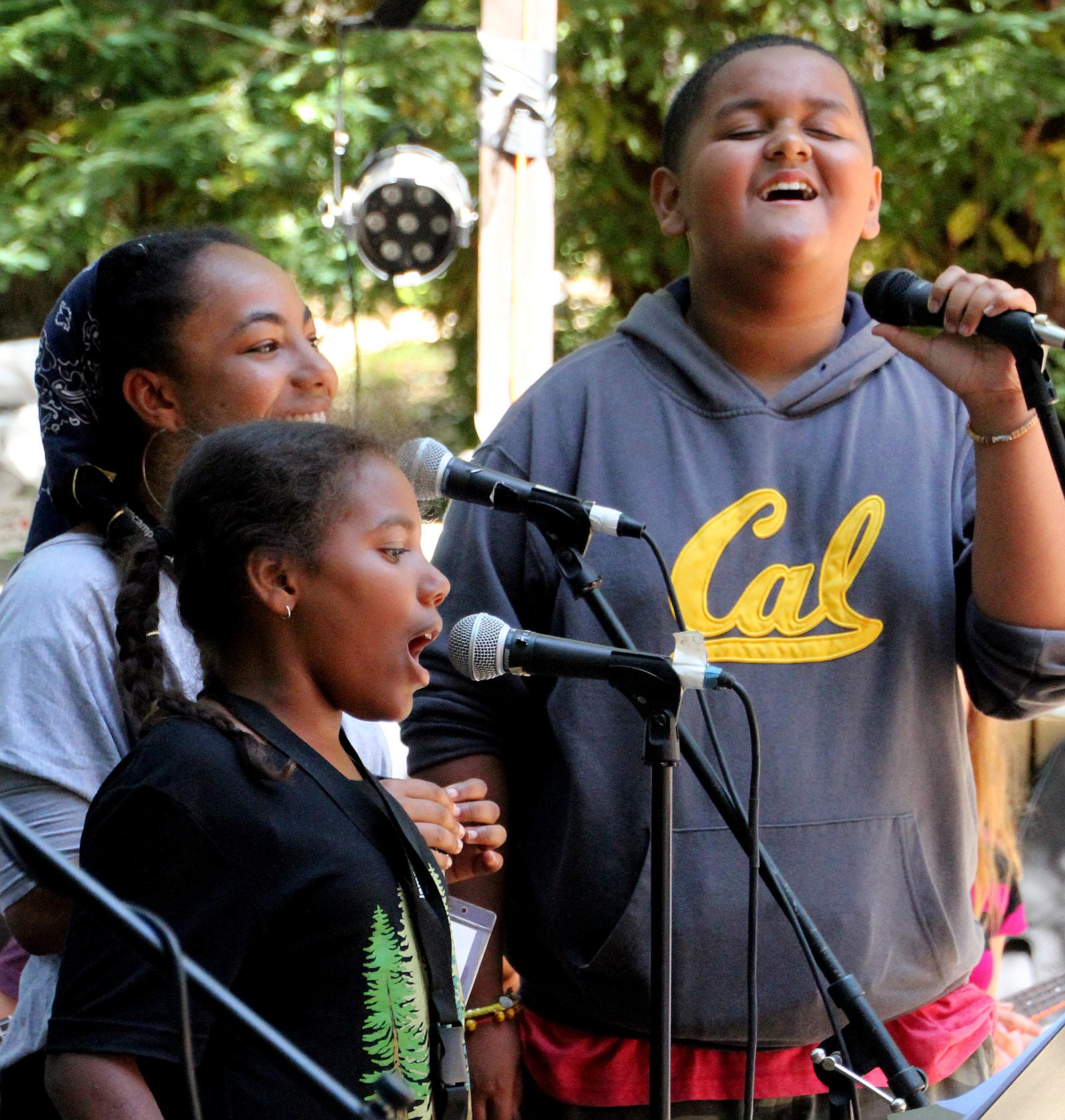 In order to stay true to our commitment of maintaining equal access to all families regardless of their economic situation, Jam Camp West provides 25% of its participants with financial aid.  We can only do this with your help!!
The program is guaranteed to inspire great music, friendships, and lifelong memories. Designed exclusively for 10-15 year olds of all skill levels, JAM Camp West exposes youth to contemporary musical trends along with the cultural underpinnings of jazz including blues, hip-hop, rock and more. In addition, fun outdoor activities are held in a stunning natural environment.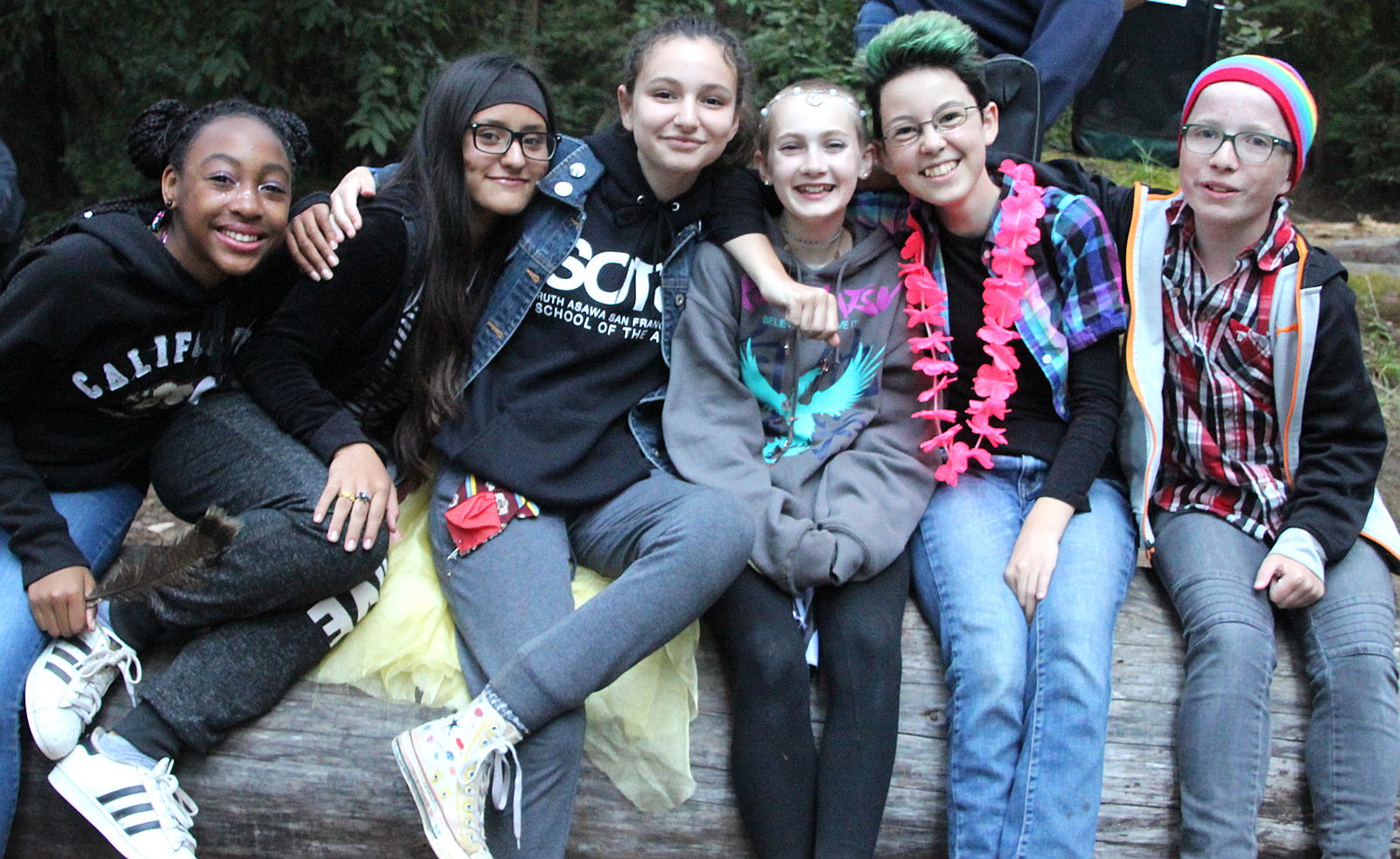 Whether a child has lots of previous experience or is a complete beginner, Jam Camp West's program is designed to challenge your child at any level. With an all-star faculty, Jam Camp provides a unique opportunity to study with some of the most respected musicians and dancers from the Bay Area and beyond. Campers do not need special talents or skills to attend, only a sense of adventure and willingness to try.
A great alternate to traditional music camps, JAM Camp West is an inclusive, supportive program where classes are taught by ear, offering hands-on group experiences and an array of classes that can reach youth through a diverse blend of musical styles and sounds they are listening to today.
DONATE TODAY TO SEND A CHILD A NEED TO JAM CAMP WEST 2018
Jam Camp West is a place to grow musically and personally!
WITH YOUR SUPPORT WE CAN REACH OUR GOALS 
This Fund Drive is part of our 3rd Annual Fundraising Spectacular, which includes many exciting events with the total fundraising goal of $60,000. To learn more please visit livingjazz.org.
Thank you for your incredible support!
Living Jazz
"Transforming Lives Through Music"
About Living Jazz
Living Jazz believes that music transforms lives and has remained committed to this belief since it's inception in 1984. The programs of Living Jazz are known not only for their artistic quality, but also for their commitment to build community based on diversity, inclusion and accessibility; the distinctive way in which they encourage and support artists of all skill levels; and the artistic and personal growth they foster in participants of all ages. Living Jazz has developed a reputation for designing and launching programs that go on to become Bay Area treasures, as well as for incubating programs to the point of maturity at which time they successfully spin off to stand on their own, and continue to develop and grow independently. To learn more about Living Jazz and our programs please visit livingjazz.org.