Mindy's Write-A-Thon Fundraiser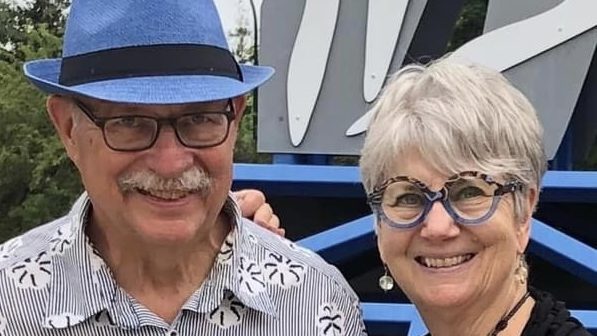 I am writing to support InsideOut Literary Arts and Detroit students!
$1,835
raised by 19 people
$750 goal
The week of April 23-29th, I have committed to writing daily to support InsideOut's Write-A-Thon fundraiser. By writing for one week and asking for your support, we will help to share the gift of voice for a lifetime with students!
Since 1995, InsideOut Literary Arts has helped Detroit's youth build their literary and academic skills through creative writing. By working with professional writers, students learn to think broadly, create bravely and share their voices with the wider world. Learn more and become inspired at insideoutdetroit.org
Phil and I chose a joint picture because Io is a family affair. Phil has served on the Board, I have been a welcoming teacher and both of us have cheered the organization as fans. 
Will you join us in supporting InsideOut Literary Arts by making a donation to our Write-A-Thon fundraiser? We hope to raise $750 and every dollar helps! Phil, under his woodworking hat, is making beautiful cutting boards and wants to give one to donations over $75.00.  InsideOut Literary Arts is a 501c3 non-profit organization and all donations are tax deductible.