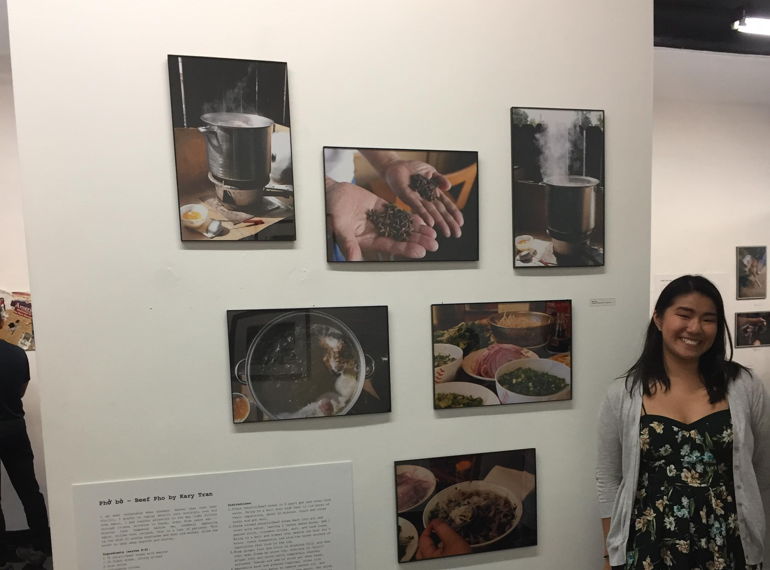 Help us advocate for the arts, build the next generation of leaders, and create community
$250
raised by 3 people
$10,000 goal
Hello #GiveInMay!
Update posted 3 years ago
I'm excited to finish the first week of VAALA's #GiveInMay campaign! 🎊
It feels surreal to know that I went from being an Illuminated Recipes workshop participant to a Communications Specialist staff for VAALA: Vietnamese American Arts and Letters Association! I'm proud to resonate with an arts advocacy org, who's mission is "to connect and enrich communities through Vietnamese arts and culture." Your funding makes programs like Gallery Beyond Walls (Illuminated Recipes) possible, and turns (my and so many other's) dreams into reality. ✨
Donate what you wish, give when you can, any amount is appreciated. Thank you to @Yvonne Tran and @Charlene Yang for donating already!! Let's keep the momentum going, and reach our goal of $10k🥰

 
   Kary Tran | "Illuminated Recipes" Workshop Participant, 2019

I was first introduced to VAALA through their "Illuminated Recipes Project". At the time, I was looking for opportunities to grow beyond what my job could offer. I wanted to understand myself more, by stepping into my power and potential in innovative ways that challenged me to reflect on the roles I have in my connections. It was exciting for me to participate in a three-month long workshop that mirrored my intentions and purpose.
Through "Illuminated Recipes", the power of storytelling, photography, and mixed media was revealed by expert instructors. I was given the tools and skills to capture memories of personal and familial significance, stories of triumph and heartache, and recipes of distinct flavors and smells. Eventually, it occurred to me that art was not meant to have gatekeepers. Art was not just found in museum exhibitions, private collections, or Euro-centric standards of excellence. Art was found in our rough drafts, unconventional techniques, and witty observations about the world we came from. Thanks to our instructors who shared their knowledge and gifts with us, art was found in our access. I finally had a supportive space to explore the artist within me.
Even more, my experience as a first-generation, low-income child of refugees, who struggled with food insecurity, resonated with others from similar backgrounds. It was incredibly validating to engage in critical conversations about the intersections between food, culture, family, and identity (my "brand"). We found joy in childhood nostalgia for spam and eggs, reflection in bicultural confusion for lunchables and bánh mì, comfort in intergenerational healing for a country our parents fled. Slowly but surely forming a little community to call our own. For the first time, my hunger was seen and fed. My soul nourished and my heart full.
🌼🌼🌼
VAALA's "Illuminated Recipes" elucidated the importance of the arts and community-centered programs to me like none before. In offering free, educational instruction, my group and I were encouraged to lean into creative freedom, self-representation, and artistic expression. Empowering ourselves through art uplifted our unheard voices, celebrated our unseen existence, and revitalized our marginalized identities. Since "Illuminated Recipes," it has occurred to me that art and advocacy are inextricably linked. I believe that art is meant to be accessible and understood by everyone. Like VAALA, I dare to reimagine art as a common language that works towards equitable, just, and inclusive futures for our collective humanity.