Mary's Off The Street Club Fundraiser 2023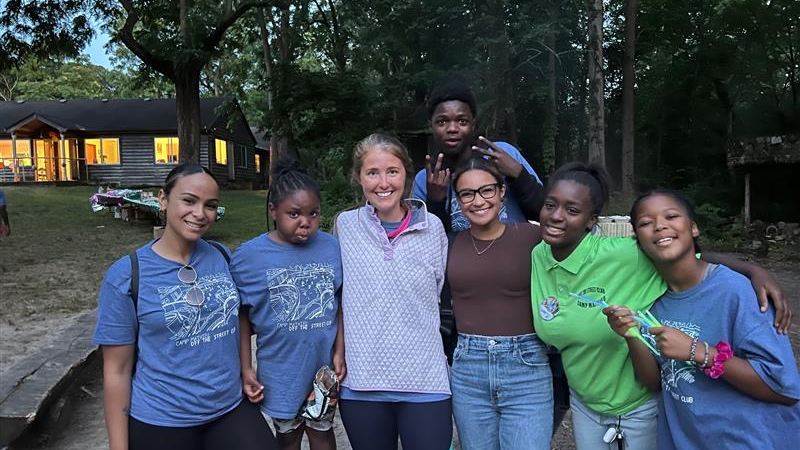 I am raising money to send Off The Street Club kids to Camp Mathieu, in honor of Ja'Kayla & Ranayah!
$1,675
raised by 20 people
$2,400 goal
This is my yearly fundraiser on behalf of Off the Street Club (OTSC), a Chicago non-profit organization that is very close to my heart! I am a weekly tutor and Auxiliary Board member-- as of this January, I am Vice President! I also manage the club's social media (follow us @offthestreetclub & see photos in the bottom right corner!). It is my personal goal to raise at least $2,400 in order to send four kids to Off the Street Club's Camp Mathieu this summer (cost being roughly $600 per child)! ❤
Background on OTSC:
Off the Street Club is located in West Garfield Park on the west side of Chicago. The club serves more than 3,000 children (ages 4 to 18) each year – providing them a safe haven from the violence that plagues their neighborhoods along with a chance for a brighter future. Specifically, the organization provides valuable services such as mentoring, tutoring, athletics, theater, and choir in a safe environment.
100% of proceeds will go towards the Club's "Save Our Summer" (S.O.S.) Program, which sends the kids to summer camp at Camp Mathieu during a time when gang violence typically spikes in their neighborhoods. The Auxiliary Board goal is to raise $35,000 for this initiative & to fund camp maintenance.
Donations are tax deductible & I would be very grateful for a gift of any amount! Thank you so much for your generosity!!
https://www.offthestreetclub.com/
Instagram