Water and Wells and Smiley Kids
A nonprofit fundraiser supporting
NuDay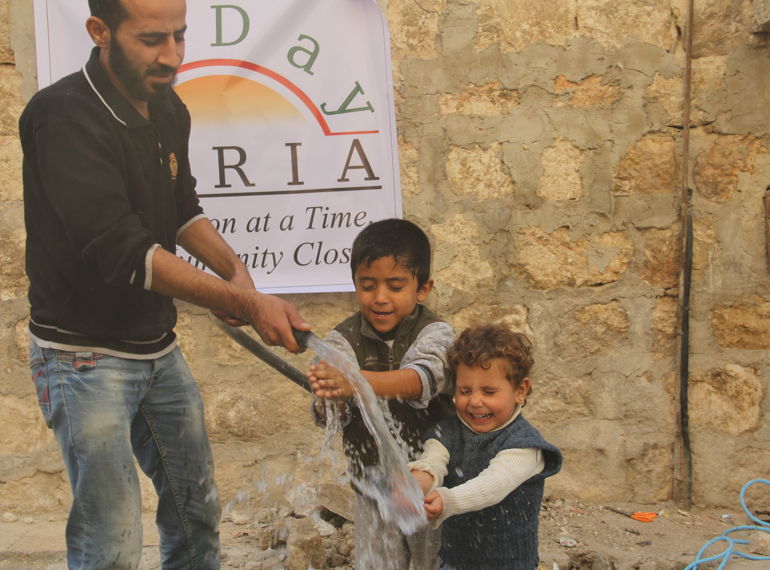 $775
raised by 7 people
$7,500 goal
Imagine telling your thirsty child to swallow their spit and not think about water. Because you have no access to water nor do you have money to buy a can of water being sold (you don't even have money for bread, so how can you think about the luxury of water).
NuDay Syria believes it is a basic human right that every person should be able to drink clean free water. With the devastation and utter destruction inside Syria, hundreds of thousands of mothers and children do not have access to water. This is why NuDay keeps renovating wells, occasionally drill or repair huge deep well pumps, and run generators and solar panels to keep water flowing. 
Our water projects are in Yarmouk Camp, Eastern Ghouta, Idlib countryside and in areas in Aleppo. Water is a basic right - will you help us share that right with thirsty children?
This fundraiser supports
NuDay