WFO 2020 Year-End Campaign: Celebrating 25 Years!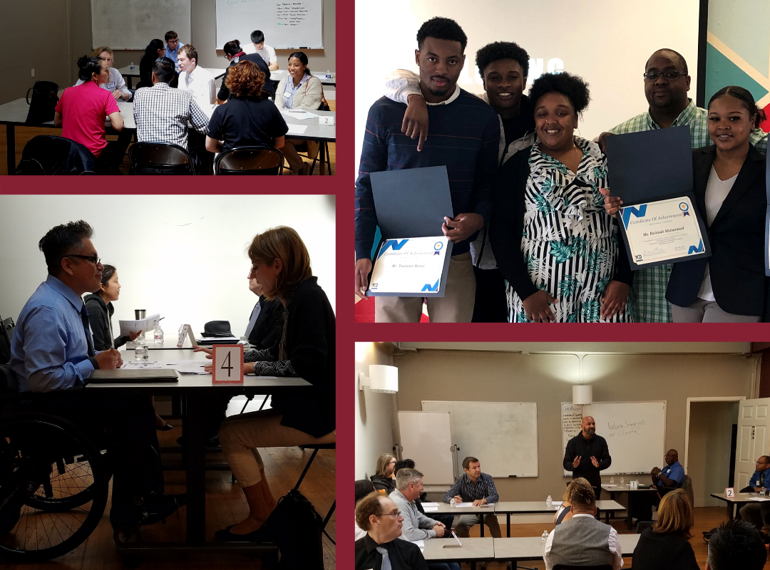 Invest in a greater Bay Area: empower low-income & disadvantaged individuals to rise out of poverty
$14,887
raised by 66 people
$15,000 goal
Wardrobe for Opportunity (WFO) exists because of broad community commitment from our grantors and donors, partner organizations, volunteers, and friends - so we are always most thankful for YOU!
"I learned how to develop and believe in myself."
"This organization is one that sees the potential that we have."
As we reflect on the impact of our programs and services over the past 25 years, it is client quotes such as these that tell us the value of our work.
WFO has helped over 30,000 Bay Area residents in their journey to secure employment and build meaningful, sustainable careers since 1995. Founded on the belief that all should be given equal opportunity to realize their potential, WFO is an agency that walks beside its clients through the most isolating moments of their careers. More than clothing - it is about people. With career guidance, mentoring and professional wardrobes, WFO aims to provide access to economic security for all of its clients.
Each year, we serve over 1500 clients across all of our programs and services. Your generous donations make it possible to provide critical services that both address immediate needs and build resilience to societal barriers to employment for underserved Bay Area residents living in poverty or experiencing job instability.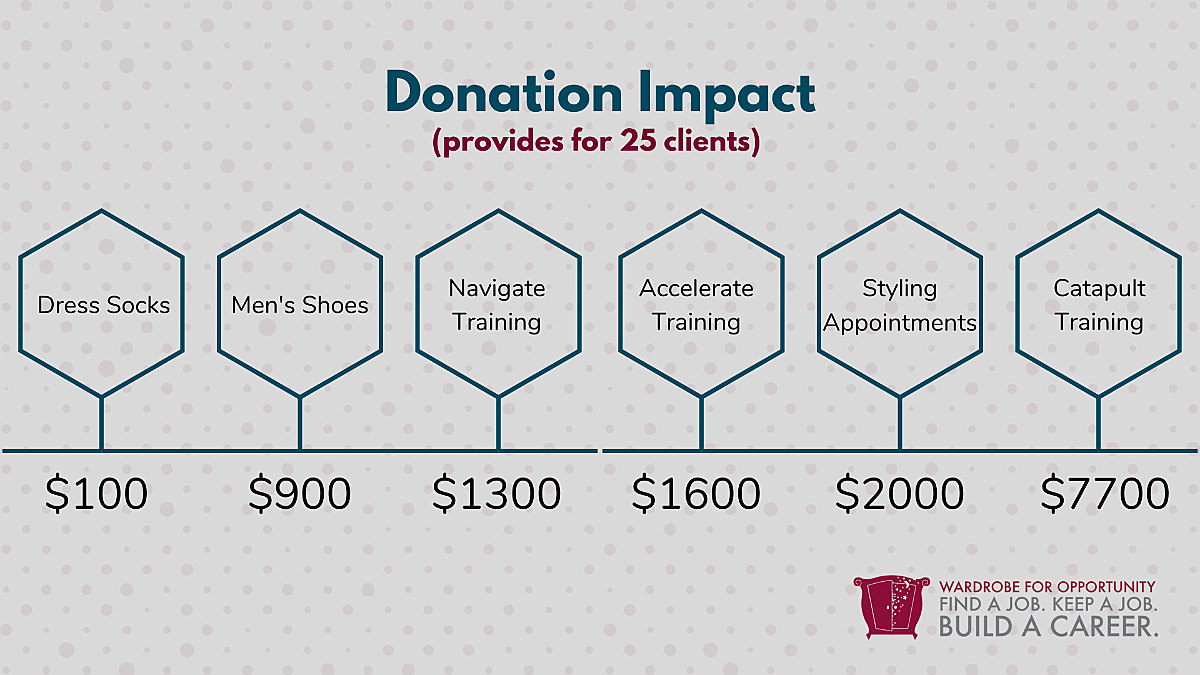 It has been a challenging year for all of us. The pandemic has expanded our client base, as many workers have lost their jobs and are in need of career services. With employment recovery unequal across the Bay Area, WFO anticipates serving more clients in 2021 than we did in previous years.
This holiday season, give an impactful year-end gift to support Bay Area economic recovery by empowering our clients to get back to work. Our goal is to raise $15,000, but we cannot do it without help. Gifts of all sizes are welcome.
Make a one-time gift today or become a monthly donor to fuel a more equitable working economy.
To donate by check, please send to:
Wardrobe for Opportunity
570 14th Street, Suite 5
Oakland, CA 94612
Your contributions enable WFO to continue its mission in a way that transforms lives and will pay dividends for generations to come.
With gratitude,
The Wardrobe for Opportunity Team
Wardrobe for Opportunity is an Oakland-based 501(c)(3) nonprofit deeply dedicated to lifting individuals out of poverty. We journey with our clients through the hardest and most isolating moments in a career - periods of unemployment, stagnation and change.
For more information about Wardrobe for Opportunity, visit https://www.wardrobe.org.