Washington Fair Trade Coalition Funding Week!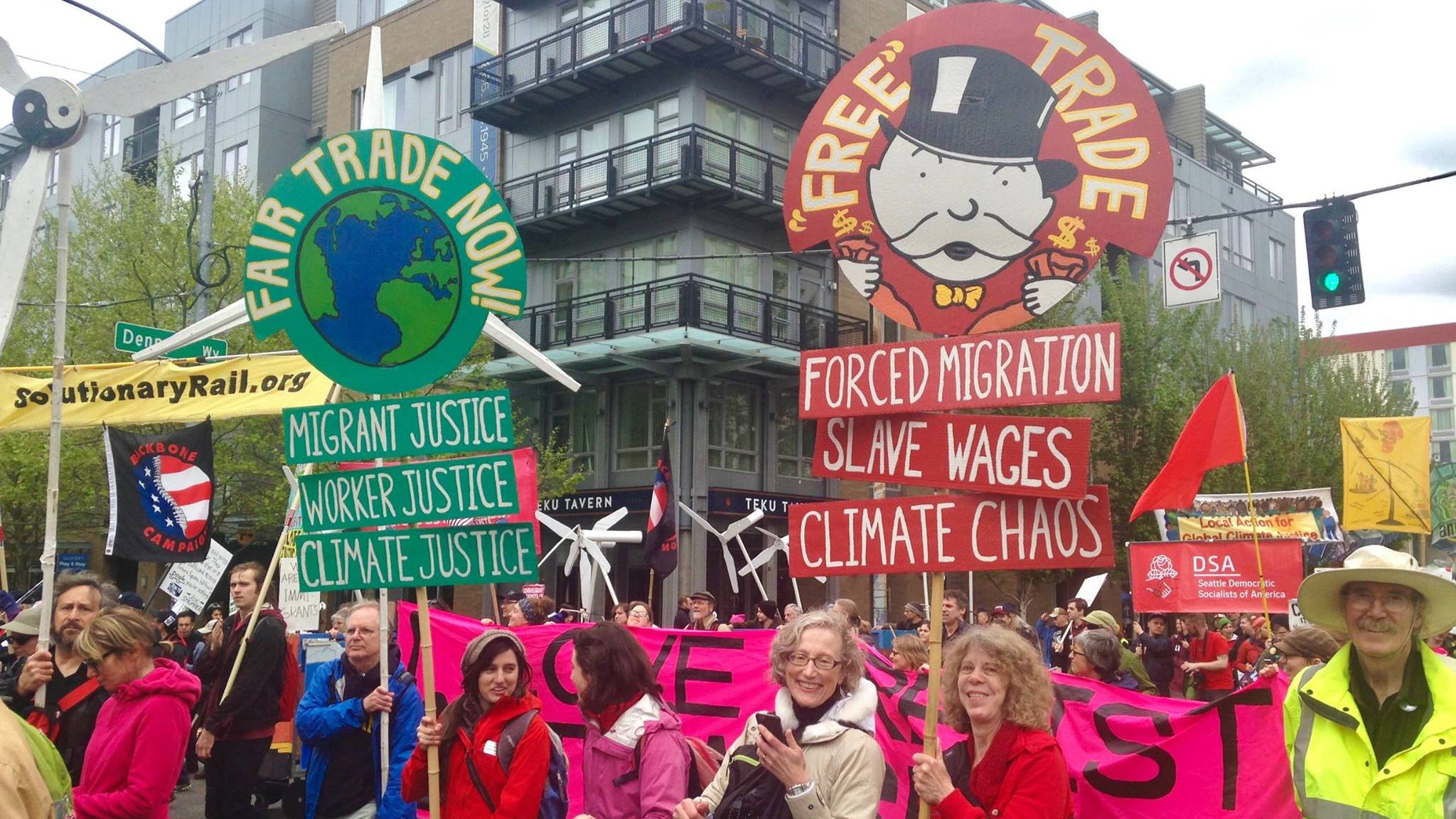 Support our work of putting people and the planet over corporate profits! Support fair trade!
$3,870
raised by 16 people
$3,500 goal
Our coalition is unique as the voice of civil society, managing globalization in ways that challenge the neoliberal power structure and benefit public interests. WFTC was founded after the 1999 WTO protests in Seattle. In recognition that trade battles would be on-going, founders knew we would need a sustained coalition of community organizations. Our member organizations work primarily on labor rights, environmental policies, public health, food security, human rights, digital privacy, and other issues. Our coalition unites these interests in our region and also coordinates at the national and international levels around these issues.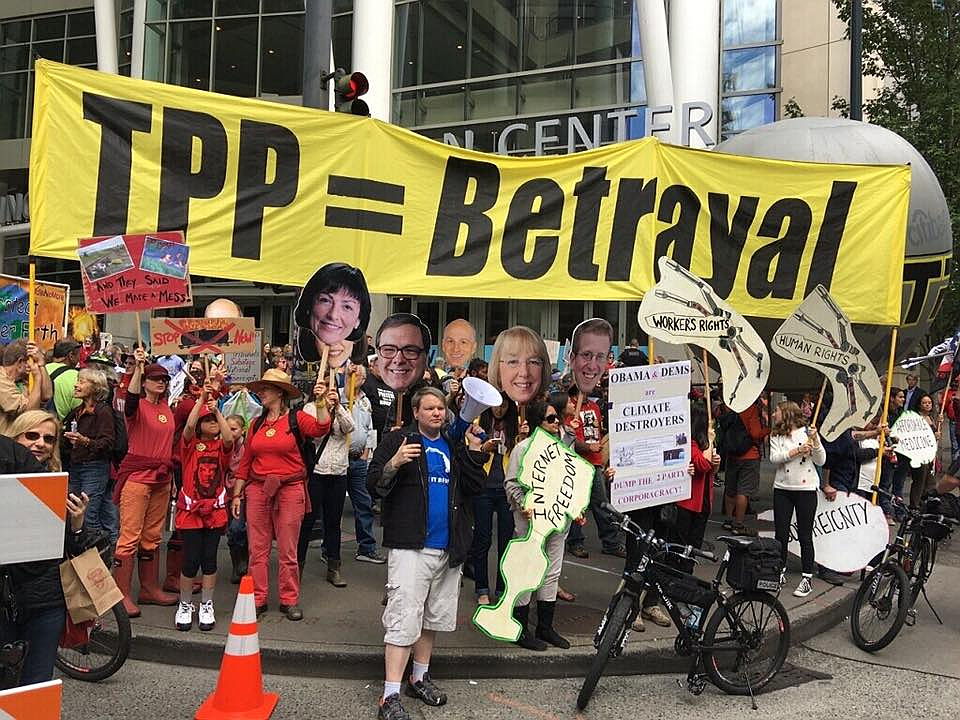 From organizing labor unions, trade-displaced workers, diaspora communities, public health groups and food safety and climate activists to campaign against and stop the Trans-Pacific Partnership, to winning improvements to the U.S.-Mexico-Canada Agreement that impacted drug prices for millions of people, we have worked with and garnered support from elected officials, working people, environmentalists, students, diaspora communities, human rights activists, public health activists, farmworkers, racial justice organizations, immigrant rights groups, international solidarity organizations and many more that believe in putting people over corporate profits. 
Our work this year is more important than ever. Our work will revolve around seminal trade negotiations coming to Seattle in 2023 that will have profound impacts on jobs, wages, labor rights, climate action, consumer privacy and monopoly power both at home and abroad for decades to come. WFTC will be educating, mobilizing, and organizing a cross-sector movement of trade-impacted workers, environmental activists, diaspora communities, students, and more to bring historically ignored voices to the trade negotiating table. Support our work today!