We're turning DOC DANGER into a radio play!
We're turning our production of DOC DANGER into a radio play! All funds go directly to the artists.
$8,900
raised by 115 people
$8,800 goal
Episode 1 has arrived!
Update posted 3 years ago
So here's what happened.  When the novel Coronavirus shut down our planned remount of Doc Danger and the Danger Squad, we swiftly pivoted to rewrite it as an old-time-radio drama and made plans to record it together in early June.  Then, research around the viral dangers of singing surfaced and we realized recording with mics six feet apart would still be unsafe. Thus began our journey toward an incredibly complex plan to record Doc Danger with each cast member snug in their own homes.  
First, we ordered a small, professional recorder for each cast member.  There are 11 of them, so there were a lot of order numbers and delivery dates to track.  Then, each cast member worked with super genius recording wizard  Adam Qutaishat to turn some corner of their home into a personal recording studio.  Each cast member was responsible for uploading their own files at the end of rehearsal.  It was slow, and laborious, but by golly, it actually kind of worked!
Next, the files were sent to sound engineer Ric Probst for editing, mixing and the working of his particular magic.  One of our last steps was to head over to percussionist Mike Lorenz's warehouse to select sound effects to layer over and under dialogue.  That's a real theremin you'll hear in Episode 2.  And those eerie sounds at the top of Episode 1, those are a set of tuned chrystal glasses!
We were so disappointed to have to cancel the stage production, but shifting to this "Radio Edition" has allowed us to keep our artists contracted and working, and that has been a great joy.   One of the things that impressed me most about the work this cast just completed is the way they were able to convey the glee of performing, even though they were singing into a pillow in a spare bedroom rather than on a stage.
Episode 1 is now available at milwaukeeoperatheatre.org! 
Episodes 2, 3, and 4 are on their way!
We cannot thank you enough for your support of this ambitious project.  We couldn't do it without you,
Jill Anna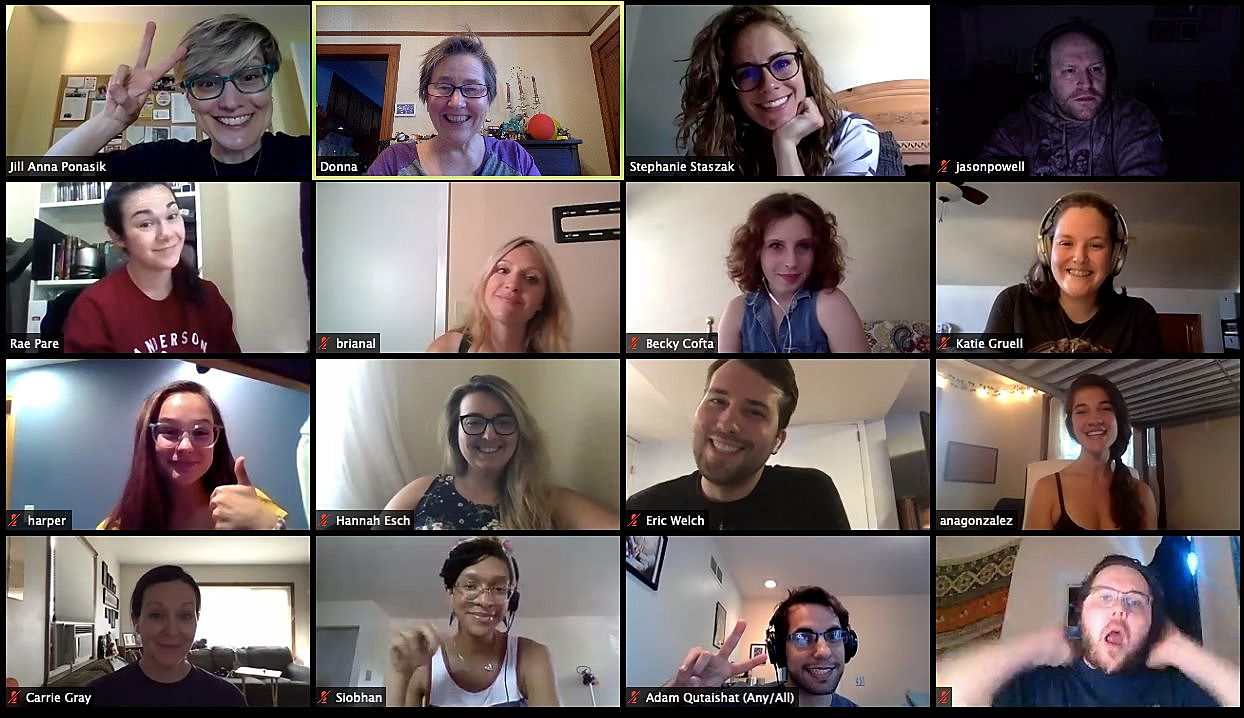 Coronavirus has forced us all indoors, but it won't stop us from bringing you the re-mount of DOC DANGER AND THE DANGER SQUAD that we promised! We've asked DOC DANGER creator Jason Powell to adapt the show as an old-time radio play - exclusively for virtual consumption!  The finished product will be made available to stream FREE on our website and on social media.
To make it happen, we need you!  Make a contribution in any amount to help us record four serial episodes and turn a DOC DANGER radio play into a reality!  100% of funds raised will go directly into the pockets of our dedicated performers!
We've come up with a few ways to say THANK YOU:
$100 - Sidekick 💥 Signed production photo from the cast!
$50 - Space Cowgirl 🚀 Link to exclusive outtakes reel!
$25 - Member of the Danger Squad ⚡ Link to original cast album!    
All gifts over $25 will be recognized with a link to our original cast album once it is fully mastered. 🎧 
Rest assured that your donation will help us continue to bring you the small batches of locally-produced opera you know and love.  (Did we mention that 100% of funds raised will go directly to the artists?)
Thank you for all you do!