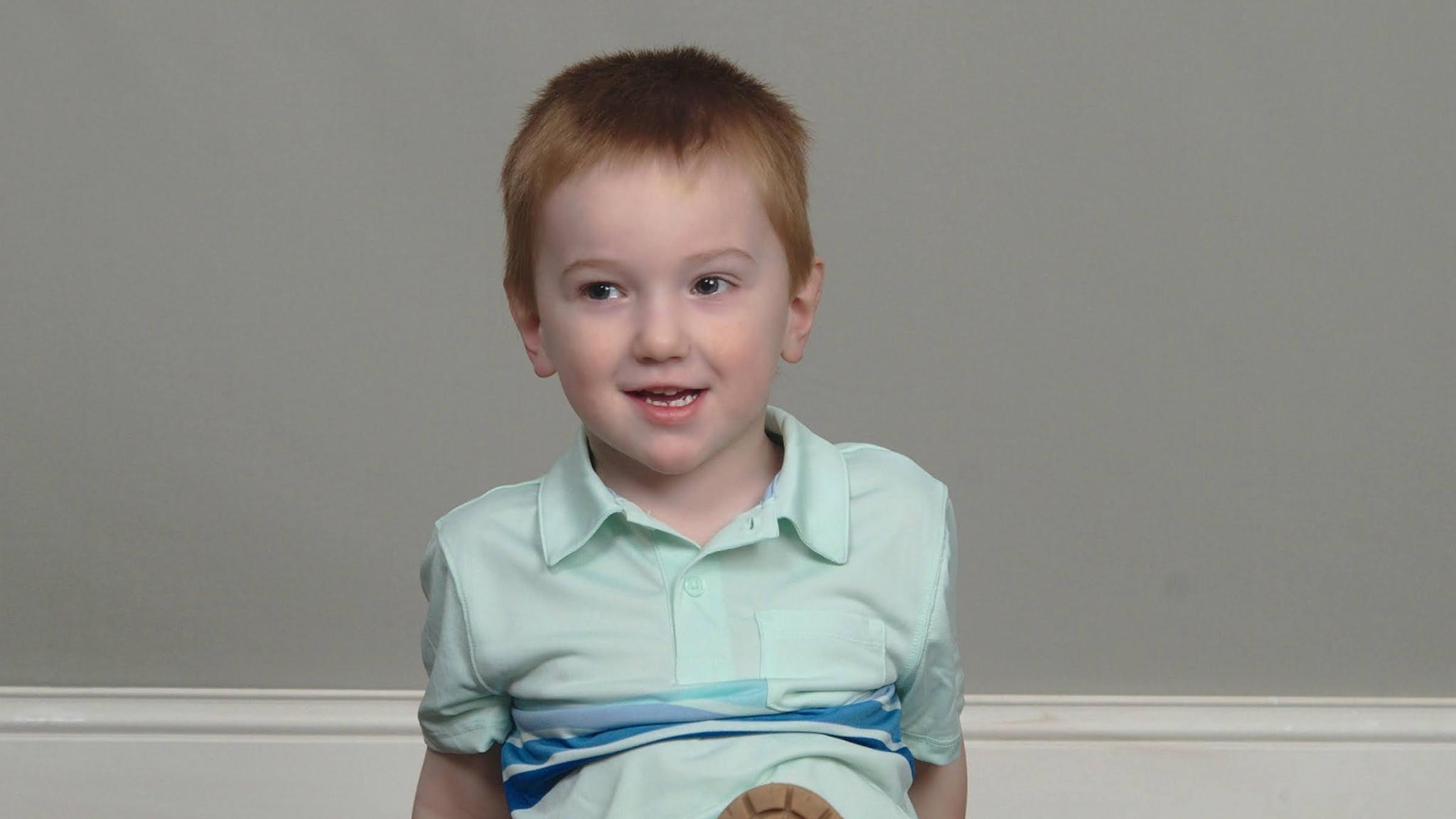 We are raising money for an autism service dog for Elijah (Eli) Andres.
$11,030
raised by 98 people
$23,000 goal
Thank you for coming to learn a little bit more about our son, Elijah. Elijah goes by many names including Eli, Pip Pip, the tank, or our red headed menace. We know that we were blessed with Eli to help keep our family on our toes. We noticed at an early age about 1.5 years old that Eli was not talking much or even jabbering. When we brought these concerns to our pediatrician, we were initially told that he would grow out of this, and it was probably because he had an older sister that often spoke for him. I am very fortunate to work with a speech therapist, and in discussions with her discovered that we were able to get Eli evaluated for developmental deficits without a physician referral. We decided to go through the Help Me Grow program in Ohio. During Eli's evaluation we were told that not only did he demonstrate a speech and language delay but that he was also demonstrating several sensory deficits as well. During our journey we proceeded with a specialty evaluation for additional developmental delays, and this is when Eli was diagnosed with level 2 autism. Since then, Eli has participated in a special education program where he receives speech and occupational therapy.
Autistic children often have struggles to some degree in all aspects of life. Eli has continued to struggle with communication and often gets frustrated when he is unable to communicate his wants and needs. Imagine living in another country where the people don't speak your language and struggling to communicate. How frustrating! He also demonstrates several stimming behaviors like hand flapping, spinning, jumping and head shaking which he does when he gets excited, overwhelmed, or frustrated.
Over the last year, Eli has been struggling more and more with elopement. This has been our biggest reason for pursing a service dog for him. Elopement is common in children with autism and occurs when the child wanders or runs away. Eli has eloped in the middle of the night (completely naked), during the day, and tends to wander when we are out in public. When this happens, it feels traumatic not only for Eli but for our whole family. There is nothing like waking up in the middle of the night to find the front door open and your son gone.
There are many areas that a service dog could help improve Eli's quality of life as well as keeping him safe. Autism service dogs can be trained in the practice of tethering which would allow Eli to be harnessed to the dog to deter him from wandering. These dogs are also trained in tracking which will be especially helpful if he does make it past all the alarms and child locks. A service dog will also help provide behavior disruption when Eli is struggling in his environment. Lastly a service dog will help Eli improve his language skills and help foster improved social and emotional skills as well.
Training a service dog to meet the requirements can be very costly. On average it costs between $40,000-60,000 to raise, train, and place a service dog at 4 Paws for Ability. We are tasked with raising $23,000 of that amount and am hoping that we can receive assistance to make our family's dream come true.