South Florida - 2023 Walk for WM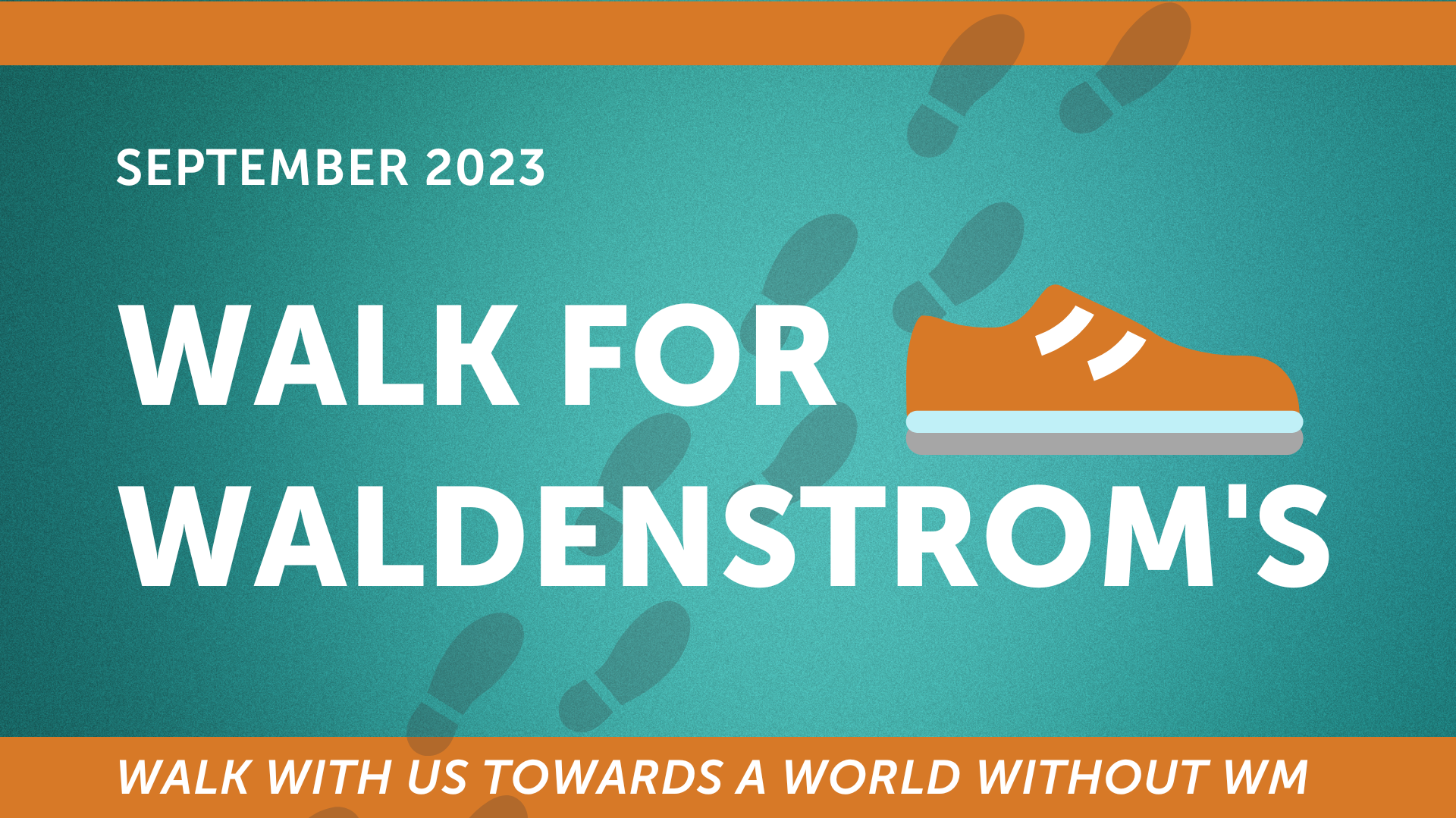 Thank you for joining me in supporting the IWMF, an organization that is close to my heart.
$0
raised by 0 people
$2,000 goal
Hi!
Being diagnosed with cancer is life changing. When you're diagnosed with something called Waldenstrom's macroglobulinemia (WM) which you can't pronounce and have never heard of, it's twice as hard. Everyone diagnosed with WM, remembers the day their doctor told them; "you have cancer". WM is a rare disease that is currently incurable. Only 1,500 people are diagnosed in the U.S. each year. It's rare enough that most community oncologists may only have one or two WM patients in their entire careers - if that. The International Waldenstrom's Macroglobulinemia Foundation (IWMF) is here for you. 
Since 2000, the IWMF has invested over $23 million in research. Research is critical in advancing our mission to "support and educate everyone affected by WM while advancing the search for a cure".
The IWMF needs our help. 
During the entire month of September 2023, people from around the world will unite to raise awareness and support through for IWMF's Walk for Waldenstrom's 2023– a 1 mile run/walk. No matter if you are a patient or caregiver, friend or family member, the IWMF and WM community invite you to be a part of the Walk for Waldenstrom's.  
Gifts made during the Walk for Waldenstrom's 2023 will make a real impact on IWMF's ability to serve patients around the world. Please join me in supporting an organization that is close to my heart.
Thank you so very much!