World Shaper - Culture Maker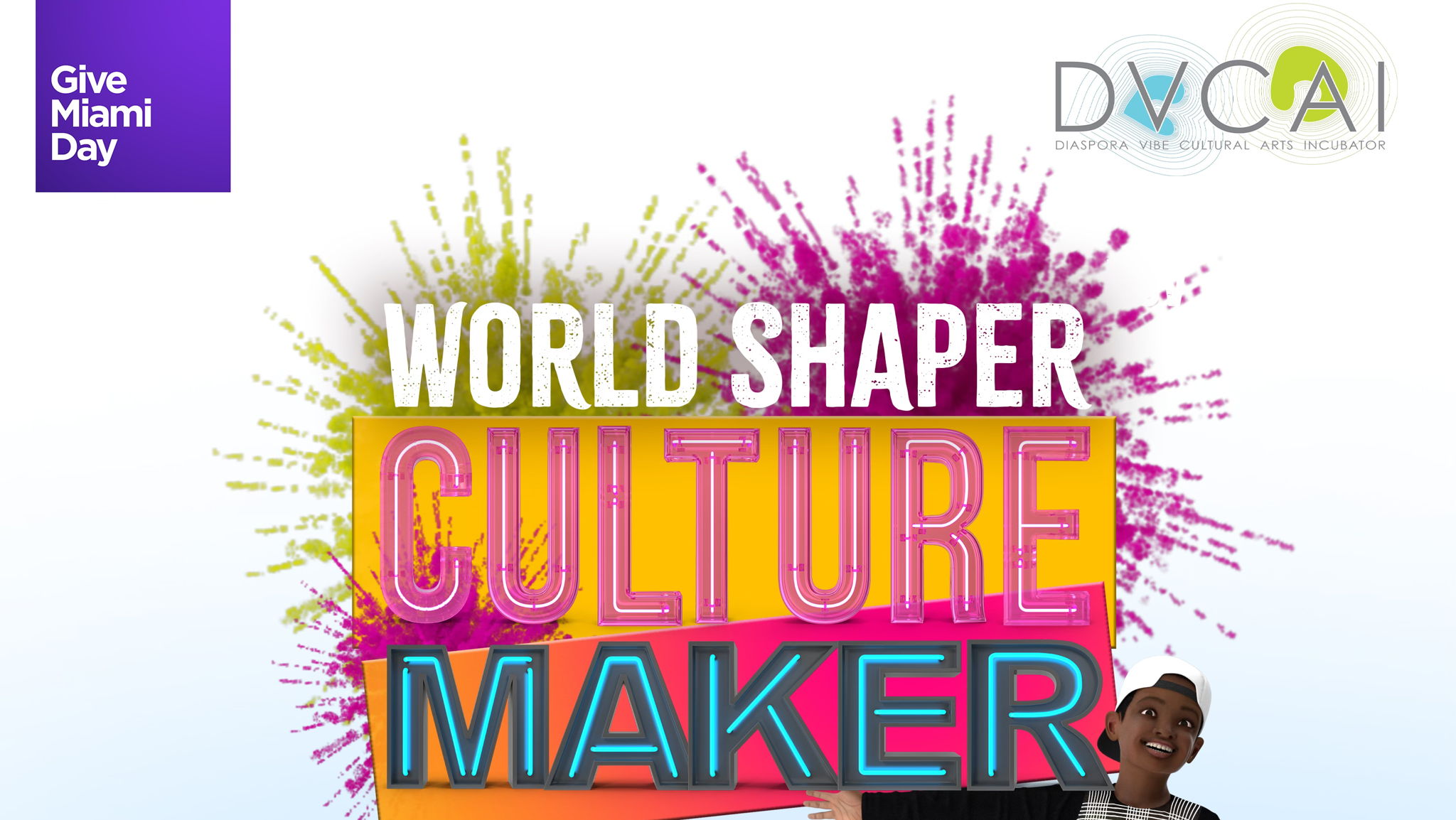 $795
raised by 8 people
$715 goal
I invite you to join me in supporting the vibrant cultural heritage and creative expression of Latin America, the Caribbean, and beyond.
 Diaspora Vibe Cultural Arts Incubator (DVCAI) empowers emerging artists to develop their unique voices through our artist-in-residence program, international exchange programs, and community outreach activities that cultivate an inclusive environment for people of diverse backgrounds. 
Every year on Give Miami Day we ask for your support in helping us build a more equitable future filled with culture, color, music & art! This year we are asking for donations of $25 or more so that we can reach our goal of $30,000 to continue our mission of encouraging young creators around the globe to explore new ways of sharing their talents with a wider audience. Your donation will have a direct impact on these young creatives' lives – by providing resources, guidance, and support they will be able to pursue their dreams.