Todd Iodice Living Classrooms 2022 Rising Star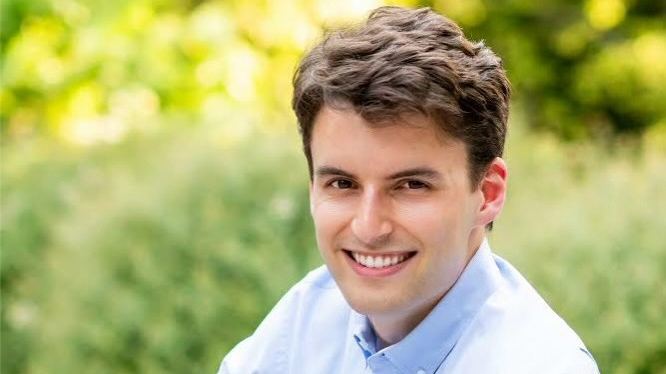 $3,125
raised by 24 people
$3,000 goal
Welcome to my Rising Stars 2022 Fundraising page!
I am being honored by Living Classrooms Foundation and the Baltimore Business Journal as a "Rising Star," an award recognizing outstanding young leaders for their achievements and philanthropic efforts. In accepting this distinction, I have committed to raise money to help Living Classrooms fulfill its mission of providing hands-on education and job training to underserved youth and adults in the Baltimore and Washington, DC areas.
Please support me by making a contribution to Living Classrooms Foundation, a nonprofit that disrupts the cycle of poverty and makes our community safer, stronger, and healthier by meeting individuals where they are and building skills for life. Living Classrooms inspires children, youth, and adults to achieve their potential through hands-on education, workforce development, health and wellness, and violence prevention programming. Living Classrooms has developed a distinctive competency in experiential learning – literally learning by direct experience – or "learning by doing." They utilize their environmental campuses, athletic fields, community centers, and historic ships as "living classrooms."
While each of the program areas are distinct, in combination they create a powerful synergy. The maritime heritage sites create opportunities for employment training. The education programs use our environmental and maritime resources as living learning laboratories. The employability programs create stronger communities that are better prepared to exercise environmental stewardship.
Together, we can improve the lives and futures of children, youth, and families.
Please consider supporting me and Living Classrooms in one of the following ways:
- Donate right here on my fundraising page! It is simple, fast, and secure. It is also the most efficient way to support my fundraising efforts.
- Mail a check to:
Living Classrooms Foundation
ATTN: Thara Taylor
1417 Thames Street
Baltimore, MD 21231
*If you are mailing a check, please be certain to make it out to Living Classrooms Foundation and include my name and "Rising Star" in the "memo" section.
If you do decide to donate, thank you for your support! Both Living Classrooms and I are incredibly grateful. And don't forget to send this link to anyone who you think might want to donate too!
Sincerely,
Todd Iodice
* All donations made through Mightycause are tax-deductible. To purchase tickets to Maritime Magic, or to sponsor the event, please refer to the information above. No goods or services will be received through your Mightycause donation.