END1IN4 Child Sexual Abuse - GIVE MIAMI DAY
A nonprofit fundraiser supporting
END1IN4
Help us end sexual abuse for 1 in 4 children, and to help the 42 million adult survivors.
$400
raised by 3 people
$2,500 goal
GIVE MIAMI DAY!
Thursday November 16
Early Giving Days: Monday, Nov. 13 - Wednesday, Nov. 15
Please Join Me To Support END1IN4.org on GIVE MIAMI DAY & Help End Child Sexual Abuse!
I'm supporting END1IN4 because they are doing amazing public awareness campaigns to help victims and survivors of child sexual abuse to reach out and seek support.
Why This Is OUR Problem To Help End:

Child sexual abuse is closer than we think—1 in 4 children.
Your child, or a child close to you, could be the 1 child in 4 who is being sexually abused.
Your friend, family member or colleague could be 1 of the 42 million adult survivors suffering the impacts of child sexual abuse (that's about 1 in 4 adults).
Here's just some of the campaigns END1IN4 has done across Miami, and with our support, they can expand even further across Miami-Dade and beyond.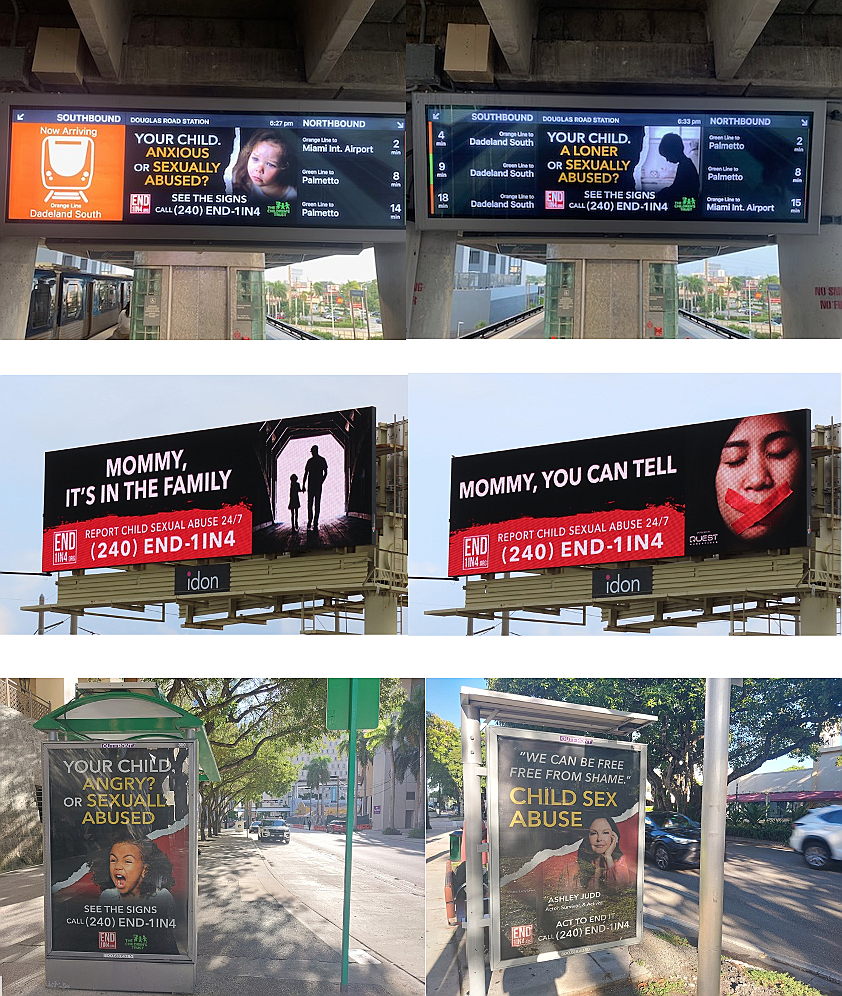 I also want to support organizations with big dreams, and END1IN4 has already broken through with a spectacular campaign in Times Square featuring actors and survivors, Ashley Judd and Anthony Edwards; as well as campaigns in L.A., in addition to the Miami campaigns. Fox 11 News Los Angeles did a great segment on the campaign, which you can see by clicking the image below.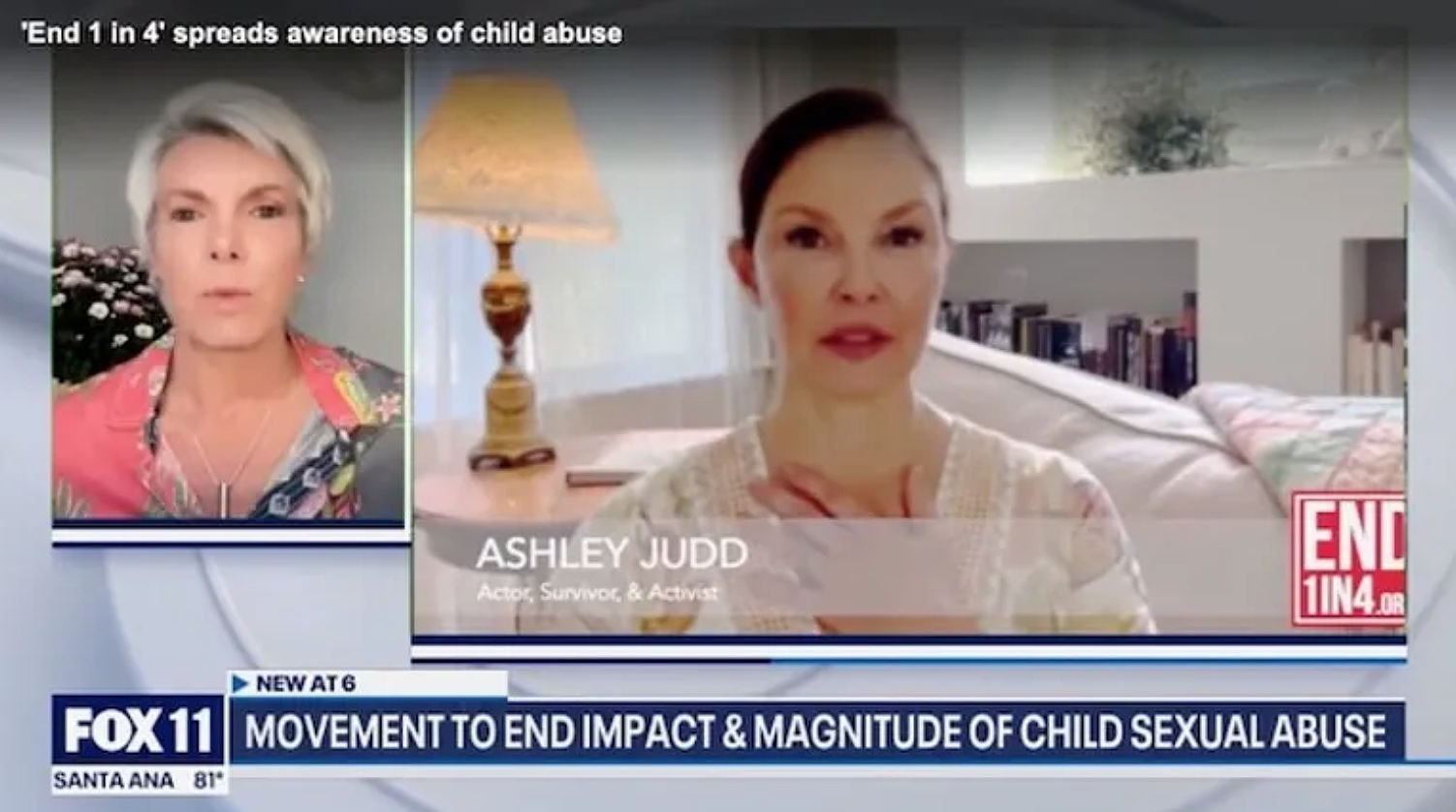 END1IN4 is only just beginning and they need our help to keep breaking through so that everyone can SEE THE SIGNS, REACH OUT FOR HELP & SUPPORT, & ACT TO END IT.
If you want to be moved and to take a moment to consider, please watch END1IN4's very short video, below.
If you know someone who might be helped by a message of encouragement, you might like to share the video message below that Ashley Judd recorded for the ACT TO END IT campaign.
Anthony Edwards also recorded the following message of encouragement for the ACT TO END IT campaign: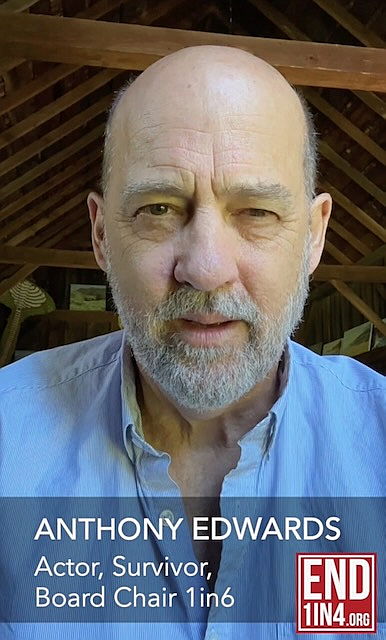 For more information, please visit www.END1IN4.org.
WHAT TO DO NEXT?
Mark your calendar to donate between November 13 - 16 on Give Miami Day and the Early Giving Days.
Please share with friends, family and colleagues you feel might want to help end child sexual abuse.
Include the link to END1IN4's GIVE MIAMI DAY fundraising page when you add to your calendar, and when you share the campaign: https://www.givemiamiday.org/organization/END1IN4
Share the QR code image below via text, email and social media that links directly to the END1IN4 fundraising page (right click on the image and select "Share...").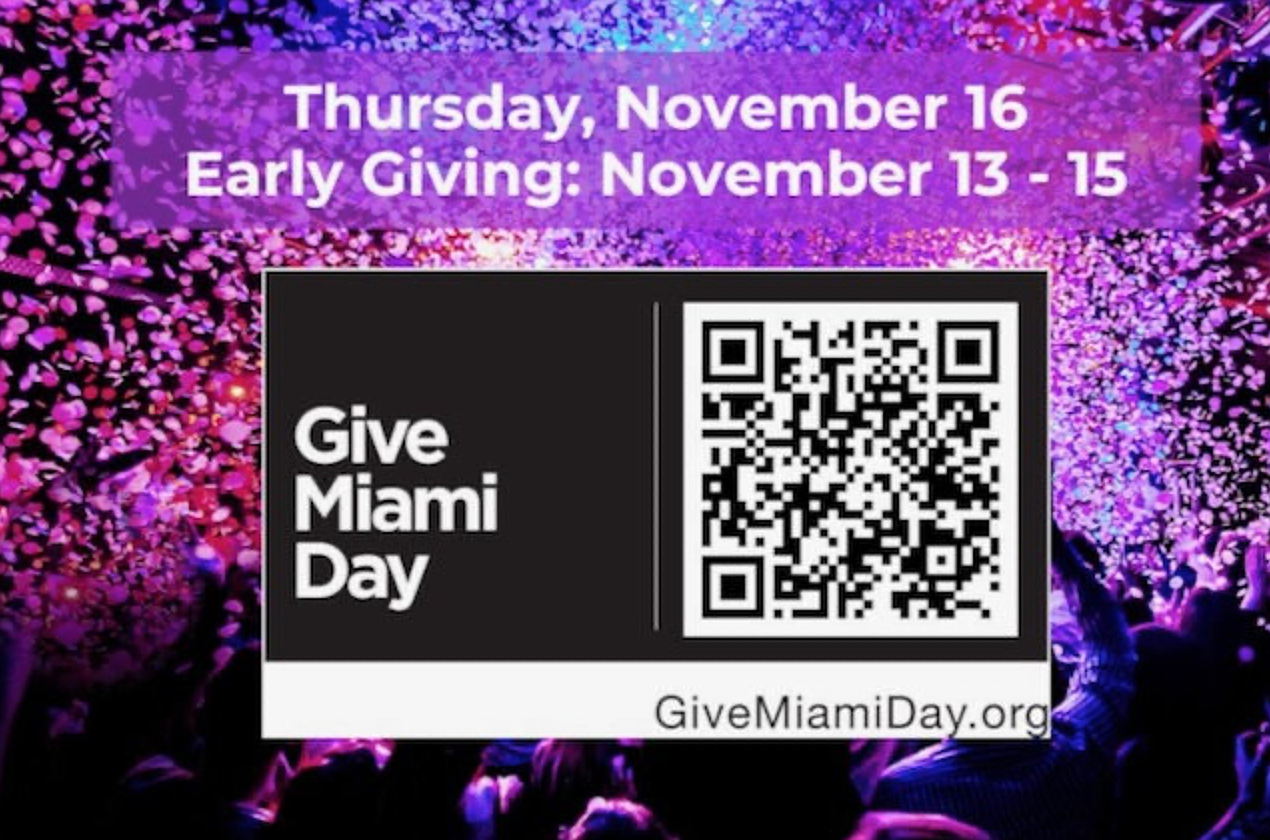 I hope you will join me by supporting END1IN4 on GIVE MIAMI DAY, November 13 - 16. Together, I really do believe we can help to end child sexual abuse.
Please reach out to me if you would like to talk more about the campaign, or directly email Kathy Andersen, Founder, at kathy@end1in4.org.
With so much thanks!
This fundraiser supports
END1IN4
Organized By Joe Shea