Giving Tuesday 2022 Woodland Food Closet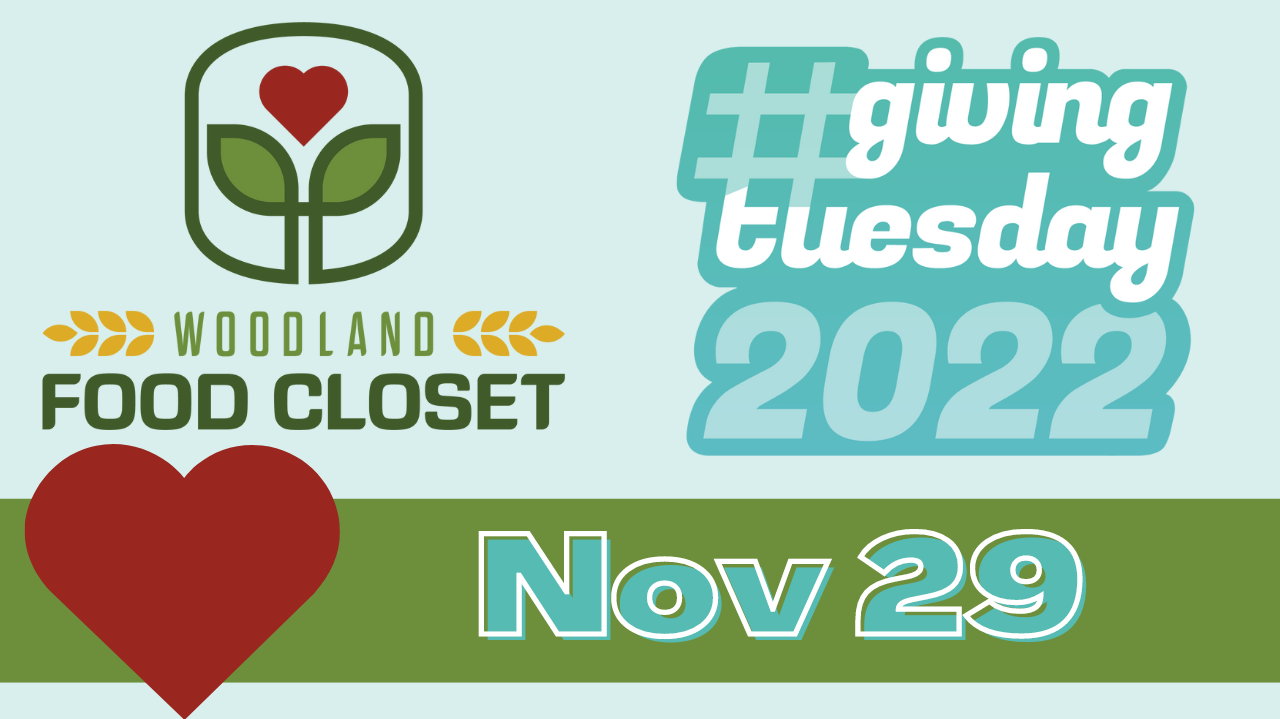 Our Mission: feeding the hungry in our community.
$1,325
raised by 6 people
$5,000 goal
This Giving Tuesday consider giving to the Woodland Food Closet, supporting our mission of feeding the hungry in our community.
Monday through Friday, the Woodland Food Closet provides food and hygiene products for those in need within Yolo county. We pack 3-days worth of nutritionally balanced groceries for each member of the family. Each family member receives 9 meals total. Our clients come directly to the Woodland Volunteer Food Closet, sign in, and receive their supplies.
Currently we are a participating organization in California SB1383. We work with local vendors who donate edible food, diversifying the food products that the Woodland Food Closet offers its clients while keeping edible food out of landfills.