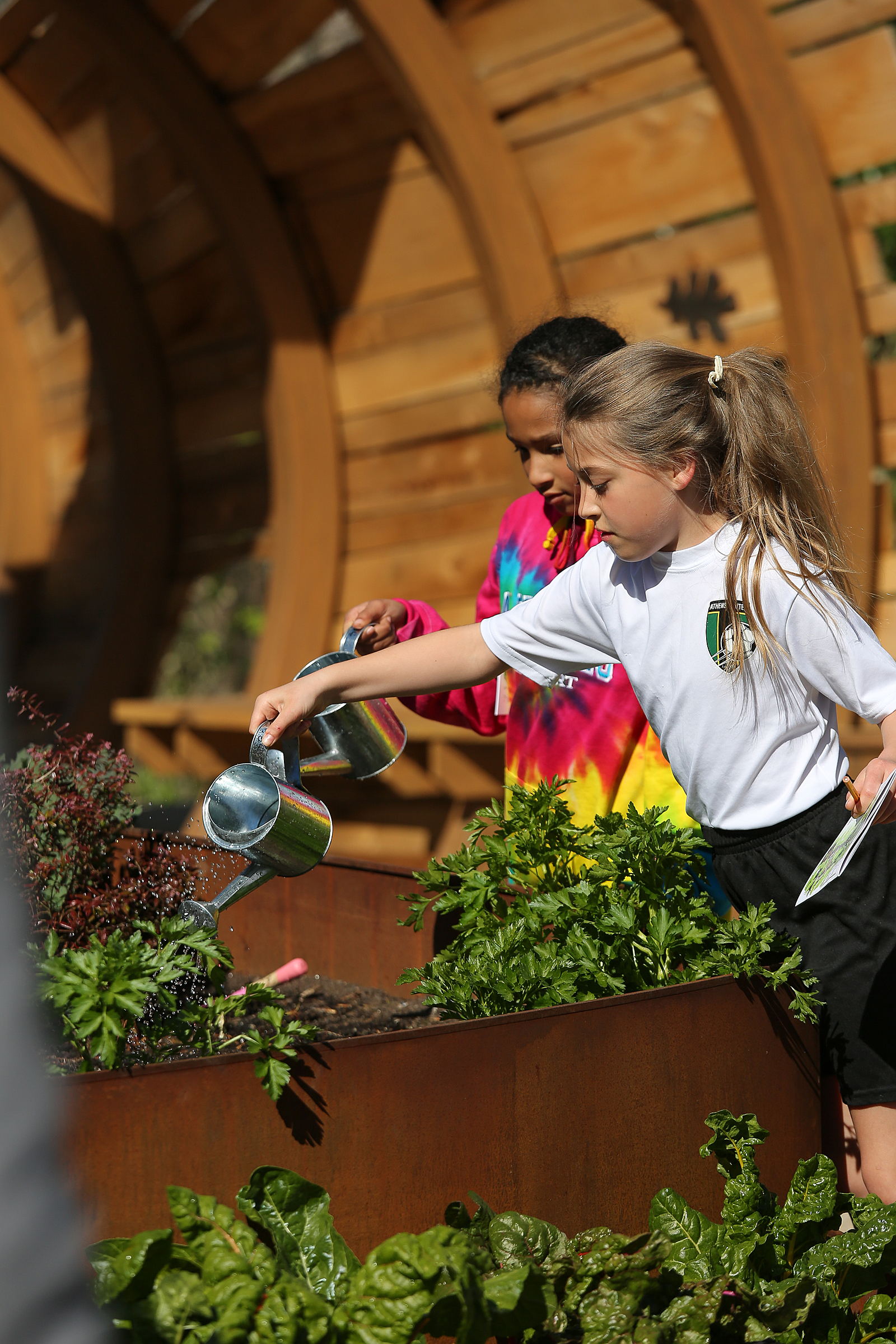 Let's come together to create a wave of generosity. During #GivingTuesdayNow, TOGETHER we give. We can show social connection and come together on behalf of the Friends of the Garden, even while practicing physical distancing.
For more than 50 years, the State Botanical Garden of Georgia (SBG) has created and nurtured an environment of learning, inspiration and engagement. Across the more than 30 acres of cultivated space and 280 acres of natural areas, the garden provides a safe, free and accessible environment to promote physical and mental wellbeing. The SBG is a treasured resource offering significant community outreach in Georgia and beyond.
Since 1972, the Friends of the Garden have played a significant role in supporting the SBG. Today, there are over 1,600 household memberships and nearly 2,500 individuals. By supporting the Friends and the SBG, you can help transform our community and our state.
Give the gift of a membership to the Friends of the State Botanical Garden – the perfect gift for friends, family and colleagues. Friends members enjoy discounts on events and programs at the garden, exclusive invitations to advance plant sales, horticultural talks, trips to other regional attractions and the garden's quarterly newsletter. You can volunteer as a Friend in the gardens or gift shop or during educational programs and events or in the field. You can also contribute a monetary donation here.
Why support the Friends and the Garden? Here are a few facts from 2019:
Visitors – 312,500
Volunteer hours – 15,300
Class hours taught – 10,800
Critically imperiled plants returned to Georgia land – 1,000
Native plants of Georgia sold to Georgia gardeners, supporting GA wildlife: Connect to Protect – 12,000 
Children attended school field trips – 2,643
Programs offered – 285, with 229 adults served in classes
Pounds of vegetables harvested and donated to food-insecure families – more than 400
Bulbs planted garden wide for 2020 Garden Blooms – 20,000 
Porcelain and Decorative Arts Museum at the Center for Art and Nature and the Discovery and Inspiration Garden – Opening 2021