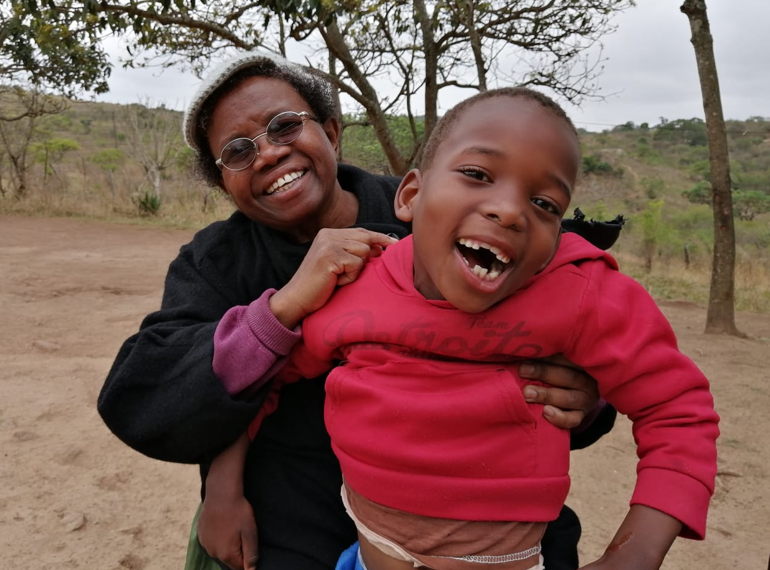 Support our team in providing life-changing services for children with disabilities in Eswatini
$3,135
raised by 9 people
$15,000 goal
SUMMARY
By donating to the Support the Libumba Team fund you will help our organization to cover all the day-to-day expenses of running a service for children with disabilities and their families living in the Lubombo region of Eswatini.
THE CHALLENGE
 All over the world, but especially in low-income countries, people living with disabilities are disproportionately represented among the poor. Poverty is both a cause and a consequence of disability as it leads to greater vulnerability and exclusion. Research has shown that in Eswatini, approximately 84% of families living with disability suffer from poverty and disadvantage and have very little or no access to services such as education, health care, transportation, or social interaction. Together with the lack of access that affects children and young people living with disability, research shows that they are at higher risk of physical, emotional, and sexual abuse and discrimination.
THE SOLUTION
At Libumba we focus on delivering services to this marginalized and vulnerable group of children in Eswatini. We follow the WHO's Community Based Rehabilitation model that has been shown to be effective in addressing the exclusion of persons living with disabilities in low-income countries. Our small, but passionate and dedicated team of professionals and community members work hard to build an appropriate and sustainable service in this under-served region of Eswatini. By donating to this fund, you enable us to keep Libumba running by paying our workers, putting petrol in our car, allowing us to buy therapy equipment and all the other small things that are absolutely crucial to delivering an effective service!
LONG TERM IMPACT
Children living with preventable or treatable physical impairments are enabled to reach their full potential. 
Every child that receives assistance from Libumba becomes a part of the larger Libumba programme. This means that the child's caregiver and family receive training and information regarding disability and how to support their child, they are included in empowerment groups, and they become part of livelihoods projects. In this way, Libumba ensures that families are not only supported in their immediate needs but are also empowered to build communities which are inclusive to all and offer opportunities for growth to the most vulnerable children.