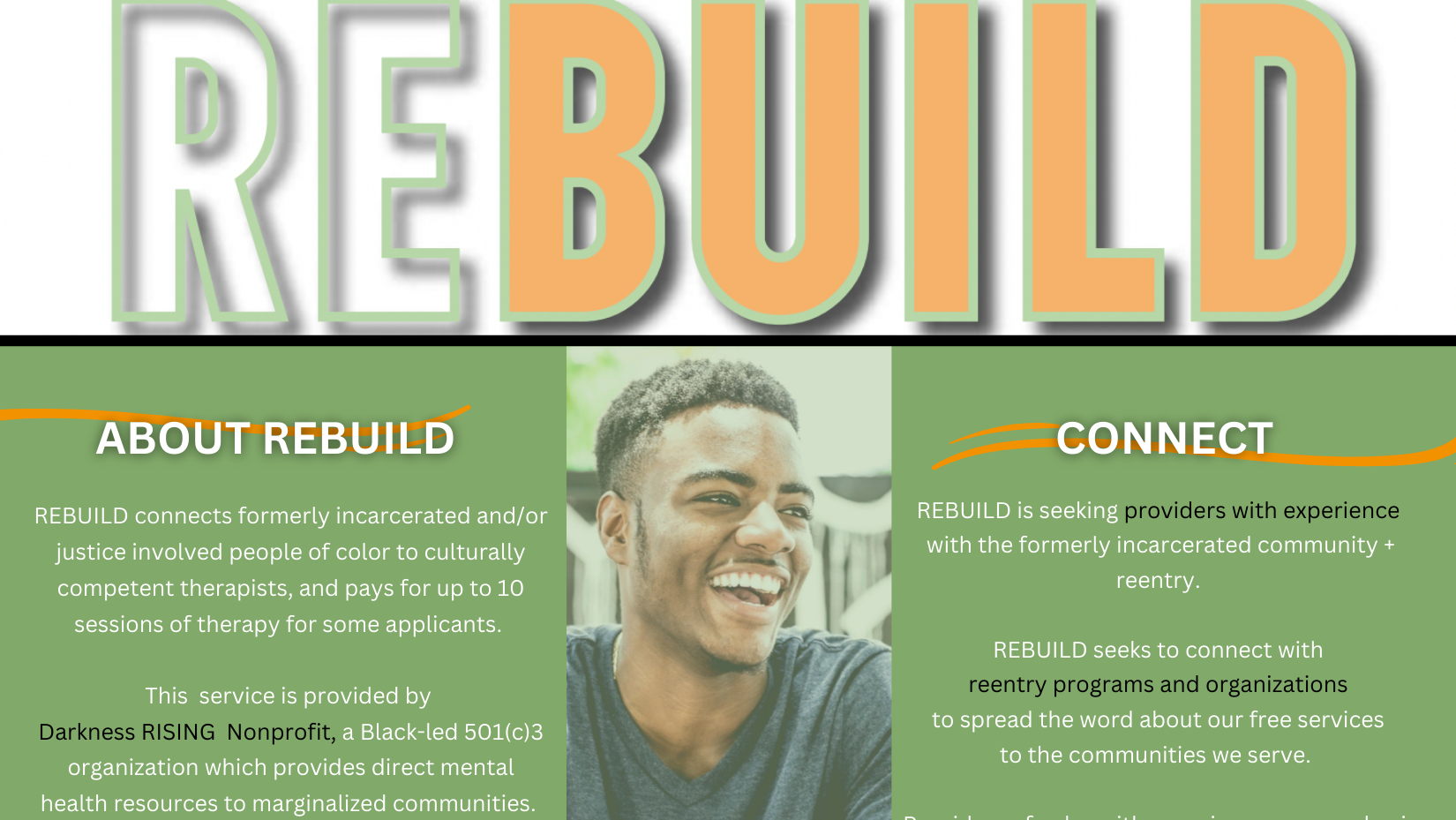 Free therapy for formerly incarcerated people of color.
$3,438
raised by 10 people
$300,000 goal
REBUILD is growing thanks to your support!

Help us connect over 5,000 formerly incarcerated and criminalized people of color to therapists of color.
Prisons and jails disproportionately incarcerate people with histories of mental health issues. Every year, about 640,000 people return to our communities after serving time in federal or state prisons and 11.4 million people cycle through local jails. Over the past few years, Mariame Kaba of Project NIA, along with other anti-criminalization organizers, have fielded a number of requests for culturally competent, community-based counseling and therapeutic resources for formerly incarcerated and criminalized people. Unfortunately, such resources are lacking. It is important that services provided to incarcerated individuals specifically target their individual needs.
In 2021, Mariame Kaba worked with BEAM, Depressed While Black and Darkness RISING Project to brainstorm a free service which provides free therapy for justice-involved individuals of color.
In 2022, the Help Me Find A Therapist service (now Find Me a Therapist) launched REBUILD, service for formerly incarcerated individuals seeking therapist of color. Currently, 5 part-time paid staff members and 2 full time employees (all of whom are either formerly incarcerated people and/or have lived experiences with mental health challenges) assist in matching formerly incarcerated and justice-involved individuals with therapists of color. This assistance includes finding and vetting therapists, setting up appointments, and facilitating the payment process. In 2022, 205 therapy sessions were funded. So far in 2023 more than 132 sessions for formerly incarcerated community members of color have been funded. With more funds raised, REBUILD can subsidize more people's therapy costs.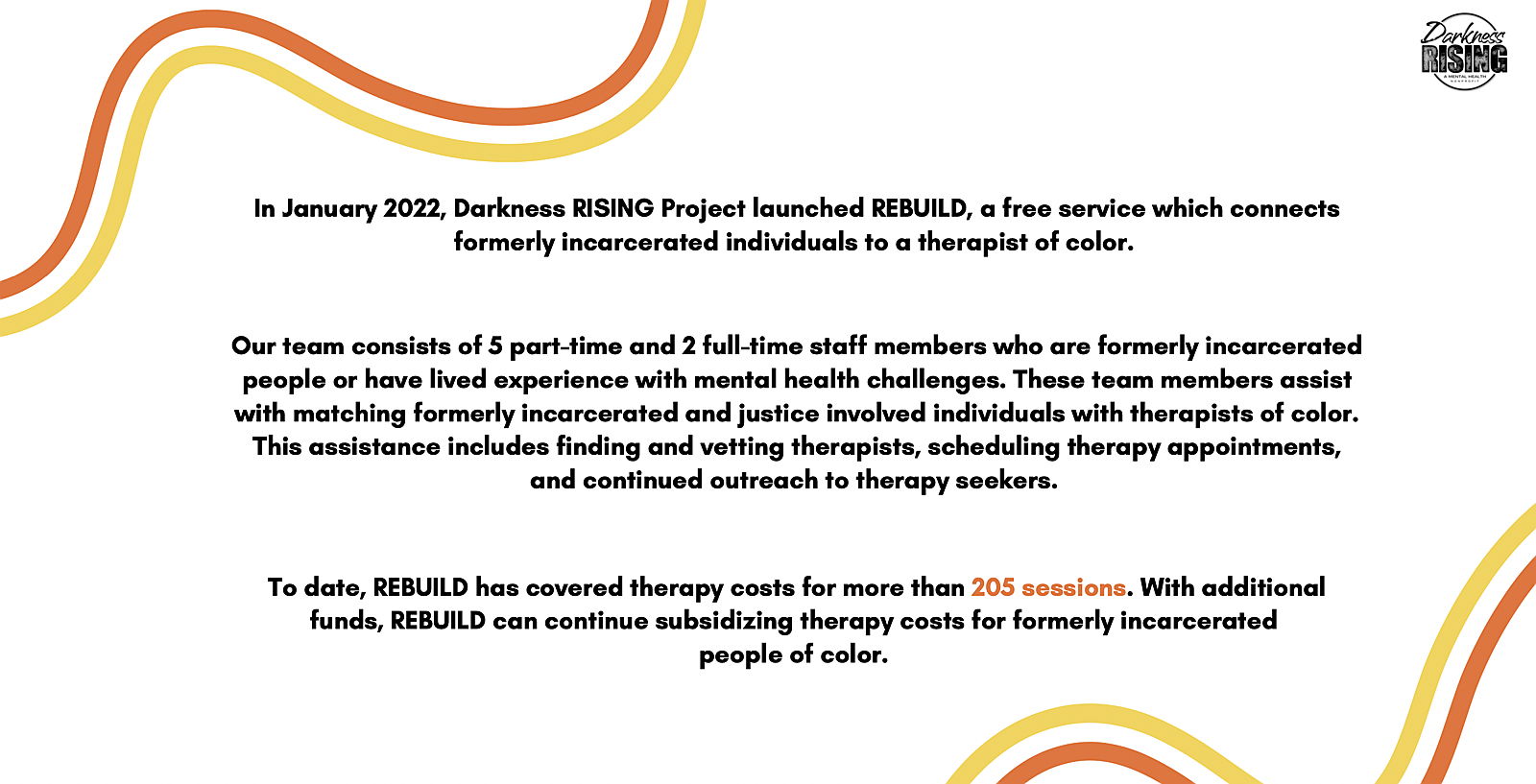 Support provided by Mariame Kaba, Advisory Board ($20,000), BEAM ($20,000) and donors like you!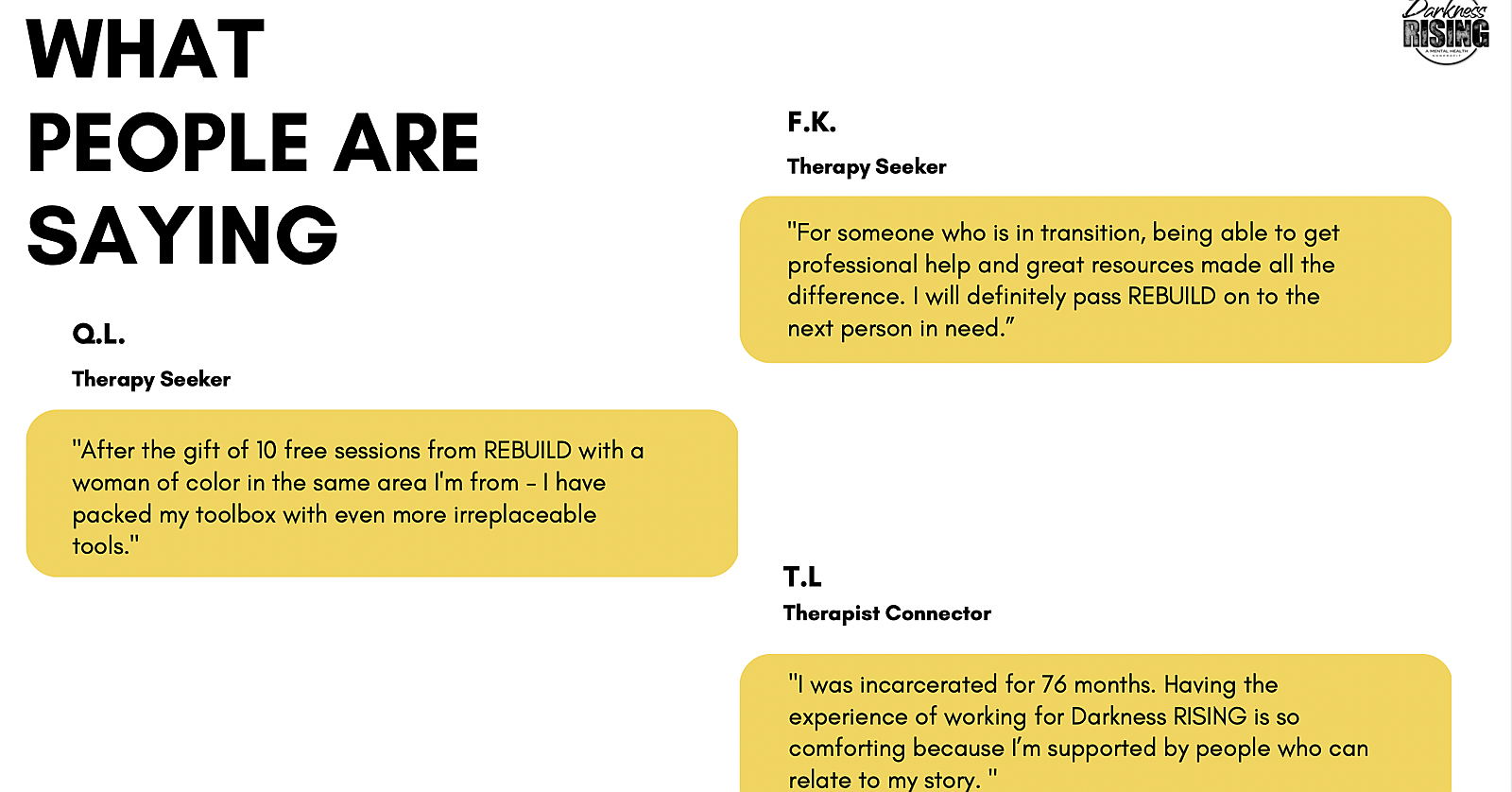 Have you seen our new support page? Join one of our giving levels. If your name is missing, please email info@darknessrisingproject.org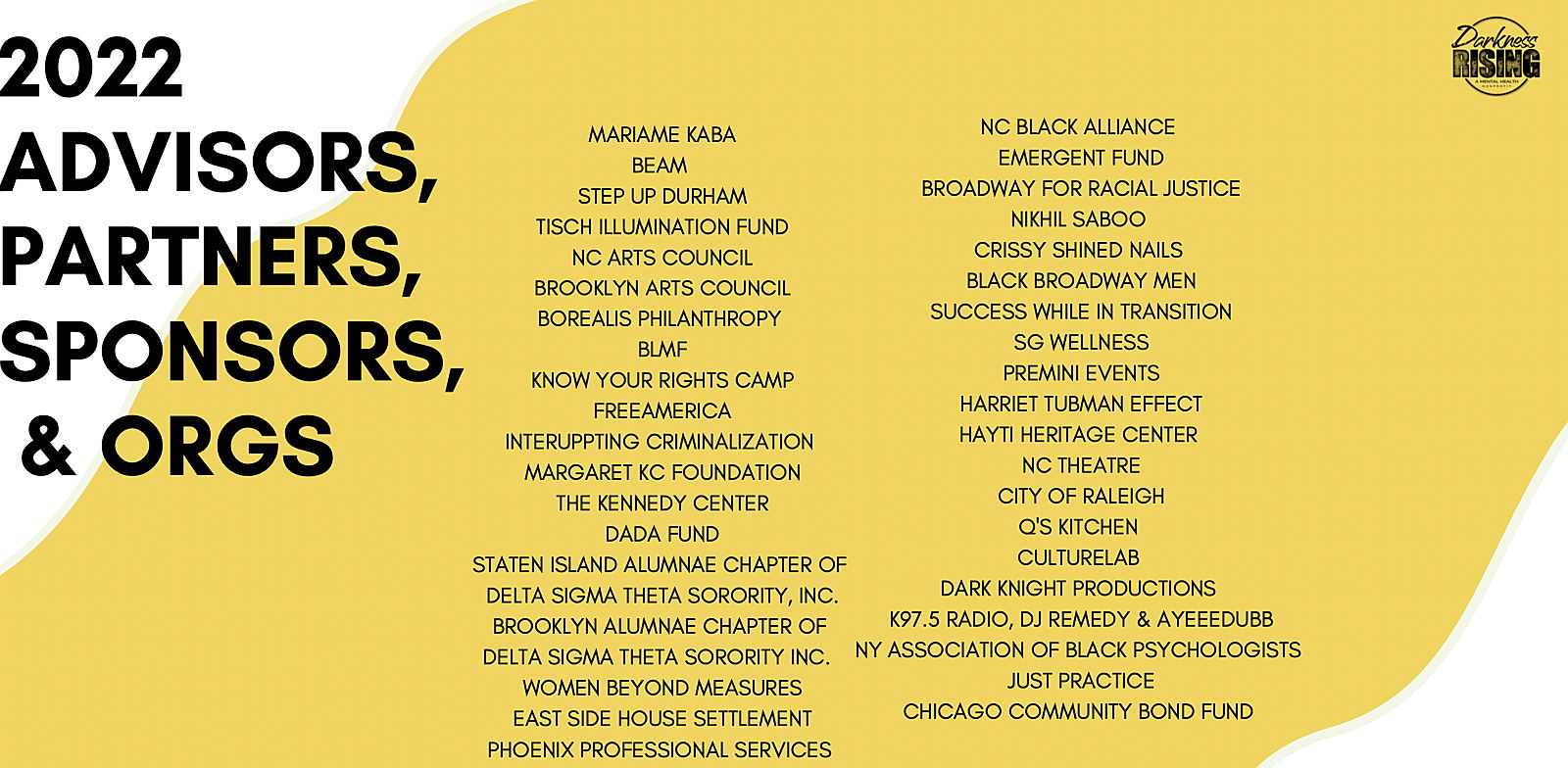 TO DONATE VIA CHECK
Checks should be made payable to:
Darkness Rising Project
Checks should be mailed to:
P.O. Box 33603
Raleigh, NC 27636
All donations are tax deductible to the fullest extent of the law.