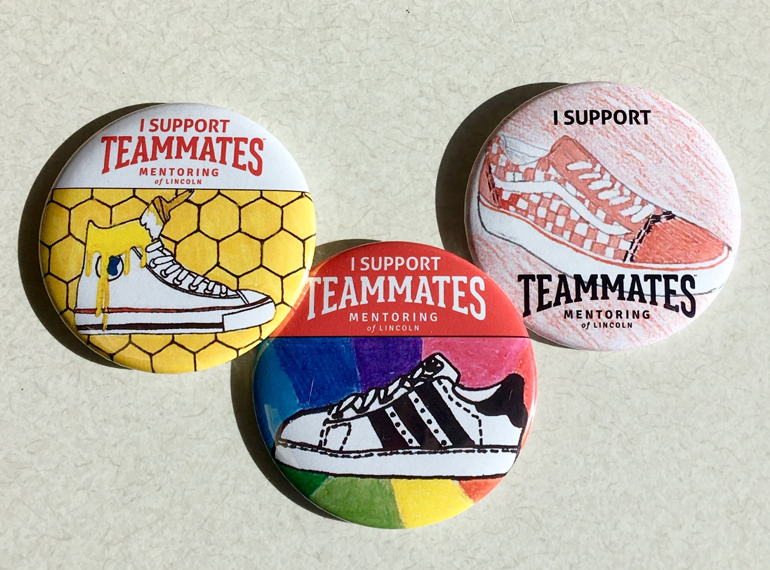 Celebrate the season in style and comfort while supporting a great cause!
$525
raised by 40 people
$2,020 goal
In the spirit of the season, TeamMates and LPS have teamed up for Dashing December! LPS Employees are encouraged to wear sneakers each Friday in support of personal wellness. Each year, TeamMates makes a sneaker-themed button. When LPS employees donate $10 or more to TeamMates, they receive a button and can wear jeans or festive attire on Fridays, along with their sneakers.
If you would like to become a consistent supporter,  click the box marked "Donate Monthly" when you choose your donation amount.
Show your support to TeamMates and to a TeamMates mentee by choosing your favorite button. Each  button was created by a middle school TeamMates mentee as a part of our button design contest.
If you haven't already, cast your vote for your favorite button and choose your delivery method here. 
Learn more about Lincoln TeamMates by visiting: LincolnTeamMates.org.